Call Mayor Kenney: We won't stop until you #DefundThePolice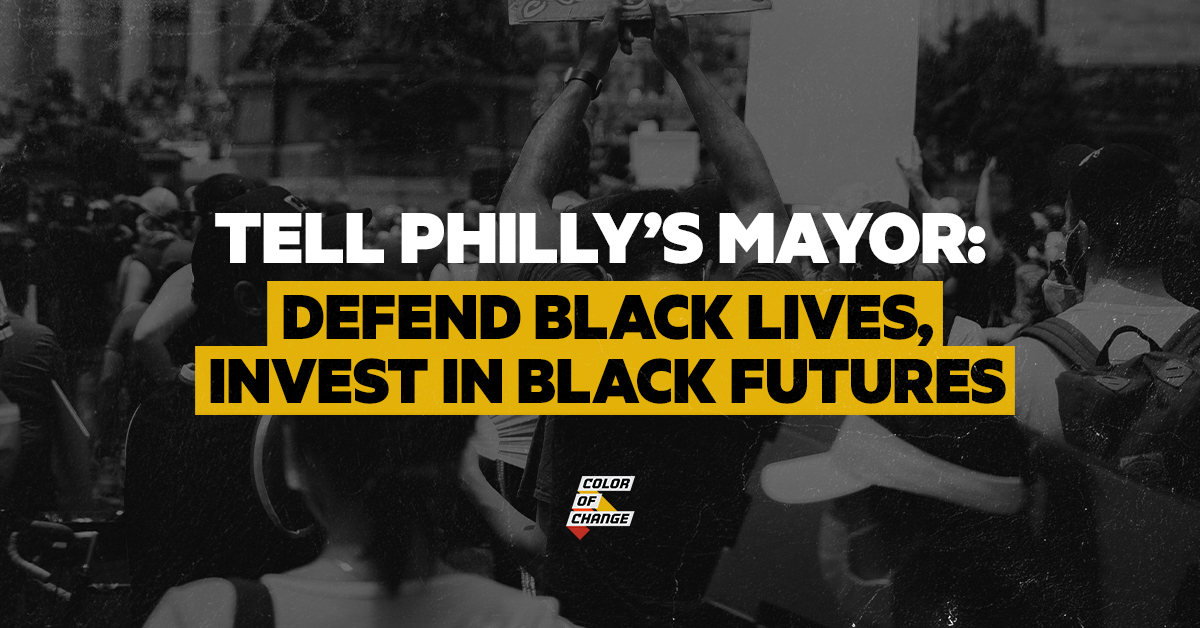 Philadelphia is at a crossroads. As the nation demands justice for George Floyd, Breonna Taylor, and every Black person murdered by racist cops, Philly's City Council could cut essential community services to maintain its $740 million police budget.
Reclaim Philadelphia, Philly We Rise, and the Amistad Law Project are leading the fight on the ground, and Color of Change is standing with them to tell Mayor Kenney and the Philadelphia City Council:
Decrease the bloated police budget by at least $120 million, the amount it has increased since Mayor Kenney took office. Call 844-928-0901 to begin making calls now.
The Philadelphia City Council has tried to placate us with half measures and shell games. Late last Wednesday night, literally under the cover of darkness, the city council voted to amend the city's budget and move crossing guards and traffic enforcement officers to the Managing Director's office.
Moving money around at midnight isn't enough and doesn't keep our communities safe. Demand that Mayor Kenney and the Philadelphia City Council cut the police budget by $120 million. Make a call at 844-928-0901.
To build the city Black Philadelphians deserve, we must divest from failed policing and invest in the community resources Black neighborhoods need to be safe and whole.
Add your name here or call 844-928-0901 to get started.