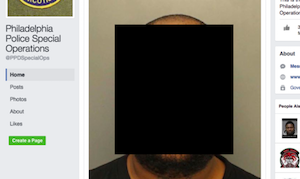 Tell the Philadelphia Police: Stop shaming people by posting mugshots on Facebook
Public shaming of people charged with crimes is an invasion of their privacy, keeps no one safe, and it is not a way that police departments can build trust with the communities they are sworn to protect and defend. Shaming people charged with crimes on social media technologies puts them and their families at risk of major harassment and injury, both online and off. Posting mugshots of people who are only charged with crimes also contribute to biased thinking that implies guilt simply through contact with a racist criminal justice system - especially when shared with social media.
It's time the Philly police hear from us. Make the call!