EVENT FULL: Join our Justice Rides For Chikesia!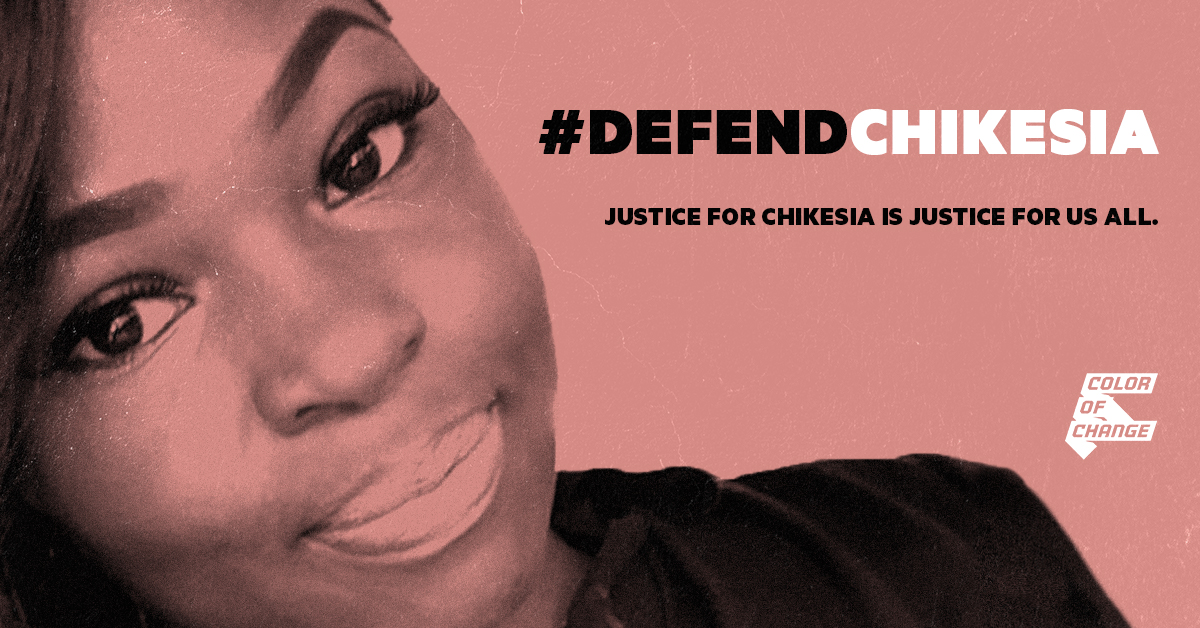 THIS EVENT IS FULL. If you'd like to keep up with the action as it happens, text "PROTECT" to 225568 and we'll send you live photo and video updates!
You can also watch our livestream on Facebook here, starting Monday at 3pm CDT.
On Monday, June 18, 2018, Color Of Change is partnering with the family of Chikesia Clemons, NAACP - Mobile, UltraViolet, and WokeVote to mobilize Justice Rides to Saraland, Alabama from Birmingham, Mobile and Atlanta to demand justice for Chikesia Clemons, who was brutalized by police officers at a local Waffle House. It has been two months since Chikesia was assaulted and the Saraland City Attorney refuses to take any action. We are escalating our advocacy to ensure Saraland City Attorney Andrew Rutens has no choice but to hear our call for justice.
Sign up to save your seat on the Justice Ride and attend the Color Of Change #JusticeForChikesia Action in Saraland, AL on June 18!
Light breakfast, snacks, lunch, and dinner will be provided for the day.
In April, Chikesia Clemons was assaulted by police and wrongfully arrested at a Waffle House in Saraland, AL. The officers body slammed her, put her in a chokehold and attempted to break her arm. She is now being charged with disorderly conduct even though the officers were actually the ones out of order.
Will you be a Justice Rider for Chikesia on Monday, June 18, 2018?
Once you RSVP, Color Of Change staff will follow-up with you via email and provide more details on logistics. 
If you have RSVPed and have not heard back from us or have questions, please contact cjorganizingteam@colorofchange.org.