Black Women's Brunch Tour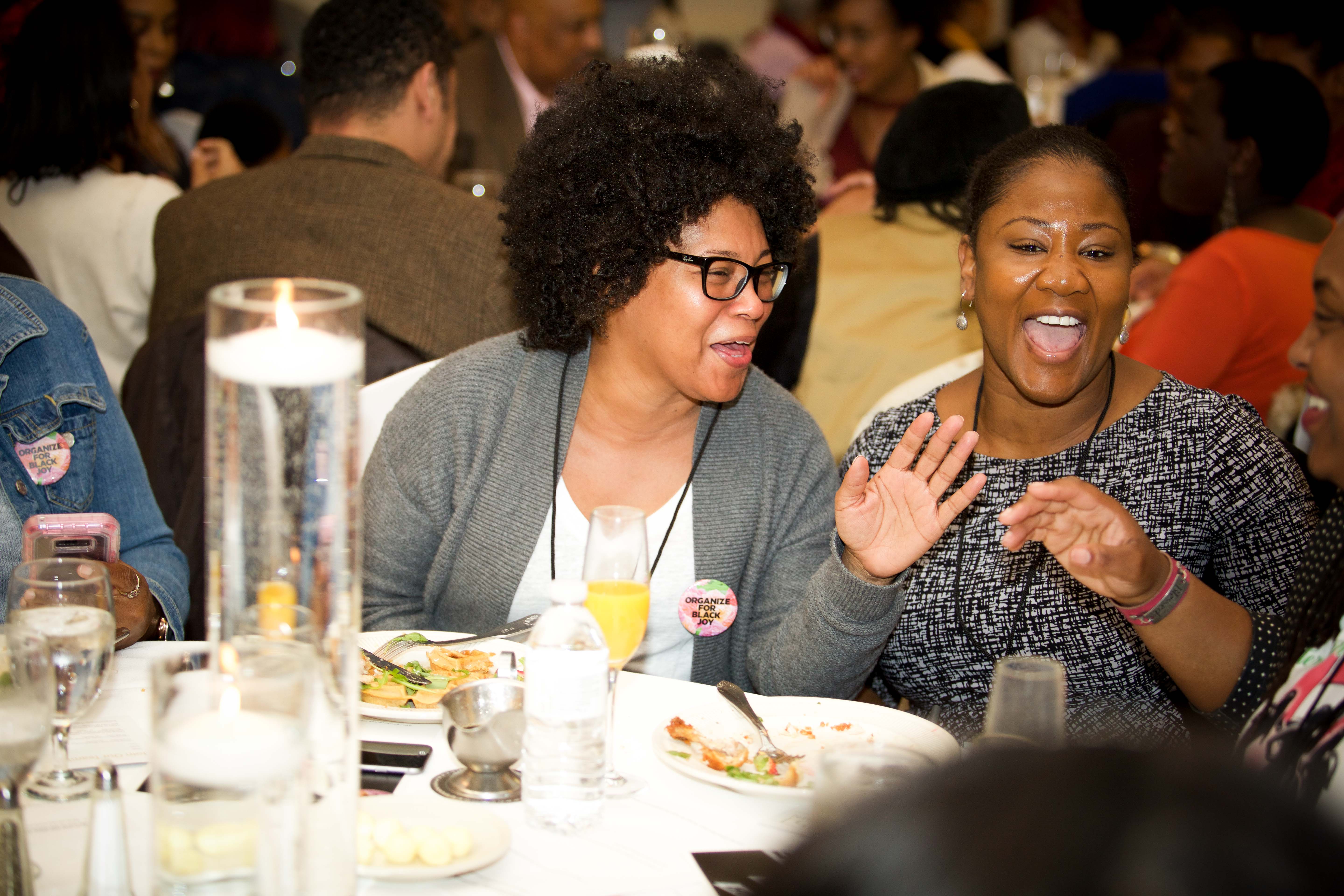 The Black Women's Brunch is a national effort aimed to build Black political power from the ground up. The brunch is a fun family affair that includes free food, games for children, photobooths, and music. The brunch also includes a facilitated discussion around ending mass incarceration and decriminalizing Black communities and holding prosecutors and those in power accountable to their Black constituents. 
These brunches aim to bring Black community members together in a way that cultivates Black joy while also laying the groundwork to build Black political power and shift the political landscape into a reality where elected officials are responsive to the needs of Black communities. Will you join us?
UPCOMING EVENTS:
4/8/18 - Richmond, CA @ 

12:30-3:30
               Location TBD
4/14/18 - Baltimore, MD @ 

12:30-3:30
               225 N. Charles St
               Baltimore, MD 21202
5/6/18 - St Louis, MO @ 

12:30-3:30
               Location TBD
PAST EVENTS:
La Fontaine Bleue Lanham-Ballroom, PG County, MD, April 7, 2018
Oakland Marriott City Center, Oakland, CA - March 29, 2018
Aria Banquet Hall, San Bernardino, CA - March 17, 2018
Millennium Hotel, Durham, NC - March 10, 2018
Extravaganza Depot, Charlotte, NC - February 24, 2018
GoodWork, Dallas TX - January 15, 2018
Milkboy Art House, College Park, Maryland - December 14, 2017
Mt Ennon Baptist Church, Clinton, Maryland - July 18, 2017