Come to the Block Party in St. Louis!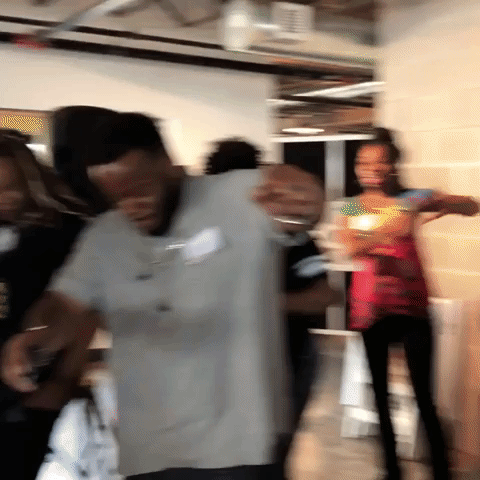 Color Of Change PAC is coming back to St. Louis, and this time we're throwing a Block Party! 
Early voting begins on June 26th and we only have until August 7 before St. Louis chooses the next Democratic nominee for District Attorney. We're throwing a block party to bring our people together in St. Louis and make sure we get our folks to the polls to say #ByeBob and vote for Wesley Bell, the candidate who we believe will transform criminal justice for Black people in St. Louis!
Join us for our Block Party in St. Louis!
COST: FREE!
WHEN:  Saturday, July 7, 2018
Time: 2:00 p.m. - 6:00 p.m.
WHERE:  9950 Glen Owen Dr., St. Louis, MO 63136
Here's a few things we'll bring to make sure this party is POPPING:
A DJ playing all your songs, from Aretha to Erykah to Cardi B
Food trucks serving hamburgers, hot dogs, chicken and more!
Fun and games: a bouncy castle and face painting for the kids, spades and dominoes for the adults!
What you can bring:
Your picnic chairs to sit and enjoy the fun
Your whole family so we can share our Black Joy across generations!
We're holding this block party because we believe in order to organize together, we have to keep creating Black Joy together, too. The Missouri primary elections are approaching fast, and they're huge for Black communities in St. Louis. This election includes a race for Prosecuting Attorney, a position that has the power to make key decisions around criminal justice. Prosecuting Attorneys decide whether to maintain the system of cash bail, how harshly to prosecute minor drug offenses and how to deal with police violence, among other things.   
We're supporting Wesley Bell for Prosecuting Attorney because he's committed to transformative solutions that serve Black people, including:
Bail reform
Community policing
Protections for protesters
Shifting the culture of the Prosecuting Attorney's office to one that centers transparency and community trust
We're excited to eat, dance and win some Black victories with y'all in St. Louis! See you soon!