Join us for a Community Forum on Post-Release Justice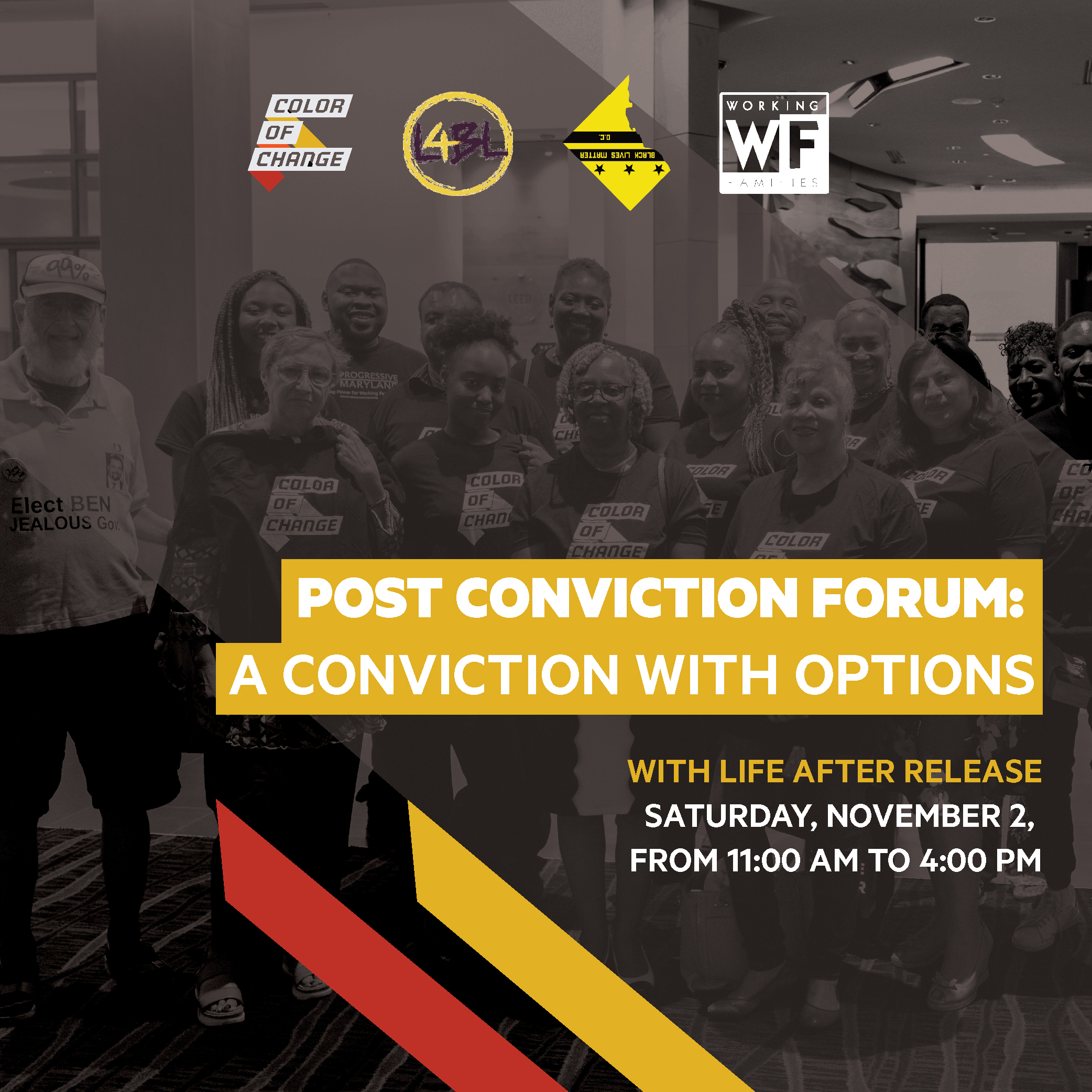 Every day, thousands of Black and Brown people are convicted, locked up in cages and suffering the collateral consequences of having a record because of a corrupt criminal legal system. 
One in four people in the U.S. struggles with the residual effects of a conviction. Many who were coerced to take a bad plea deal in the first place, are now suffering from restricted access to jobs, proper childcare, and no hope of upward mobility. But we are demanding change. In partnership with Life After Release, we are hosting a community forum to discuss the post-conviction process as a pathway to freedom.
Please join us for a day of delicious food, community, and discussion. 
WHEN: Saturday, November 2 at 11 AM
WHERE: Georgetown Law Center: 600 New Jersey Ave. Washington, DC 20001
COST: Free. Lunch will be provided.
Community organizers and activists are exploring post-conviction relief as an option to overturn or modify unfair and unjust convictions.
If you are a formerly incarcerated individual or if you have a family member that is currently incarcerated your registration will be entered for a chance to win a cash prize at the event. Make sure to complete the follow-up survey after you register!