People's Coalition For Manhattan DA Accountability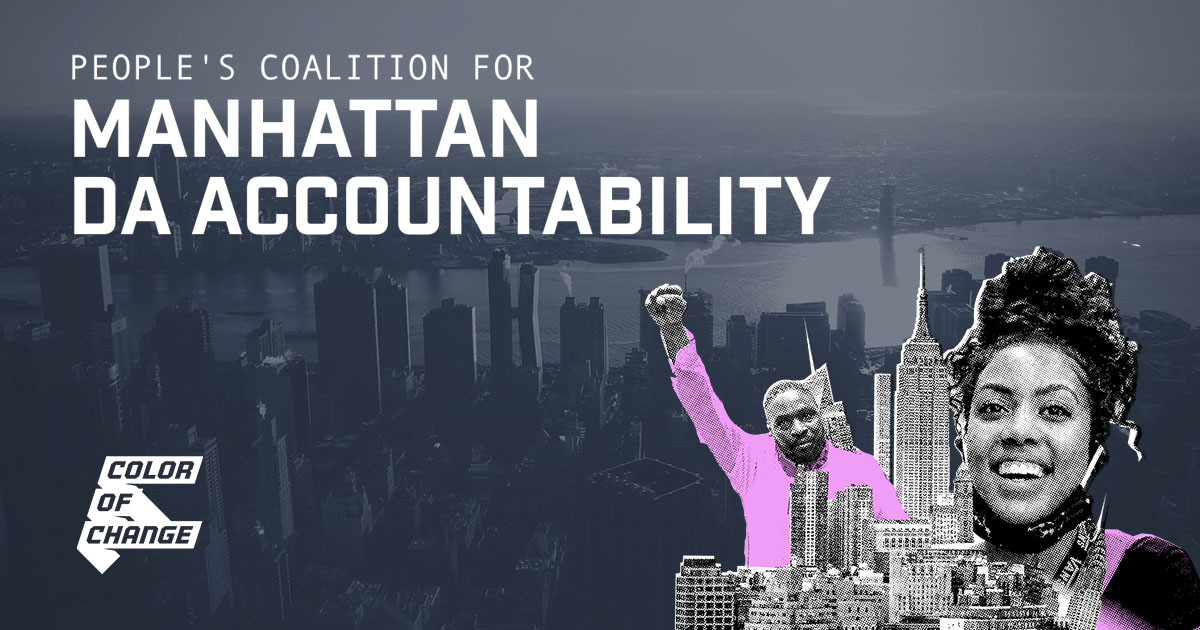 New York City is gearing up for an important election year in 2021. Not only will New Yorkers choose the next mayor, but voters in Manhattan will also elect their next District Attorney. Prosecutors have traditionally lauded tough-on-crime policies that have used cash bail, coercive pleas, and mandatory minimums to drive mass incarceration, disproportionately impacting Black communities in New York City. The next Manhattan District Attorney is poised to shift the power of that office, if we hold them accountable.
Prisons and police do not keep us safe and incarceration is destroying generations. The people of Manhattan deserve to feel safe; to not have our families torn apart. It is up to us to pressure the candidates Manhattan District Attorney to meet our demands.
Sign up today to receive updates from our coalition partners about the race, and to learn about opportunities to hold Manhattan DA candidates accountable throughout this election year and beyond.