JOIN US: Wayne County For The People Forum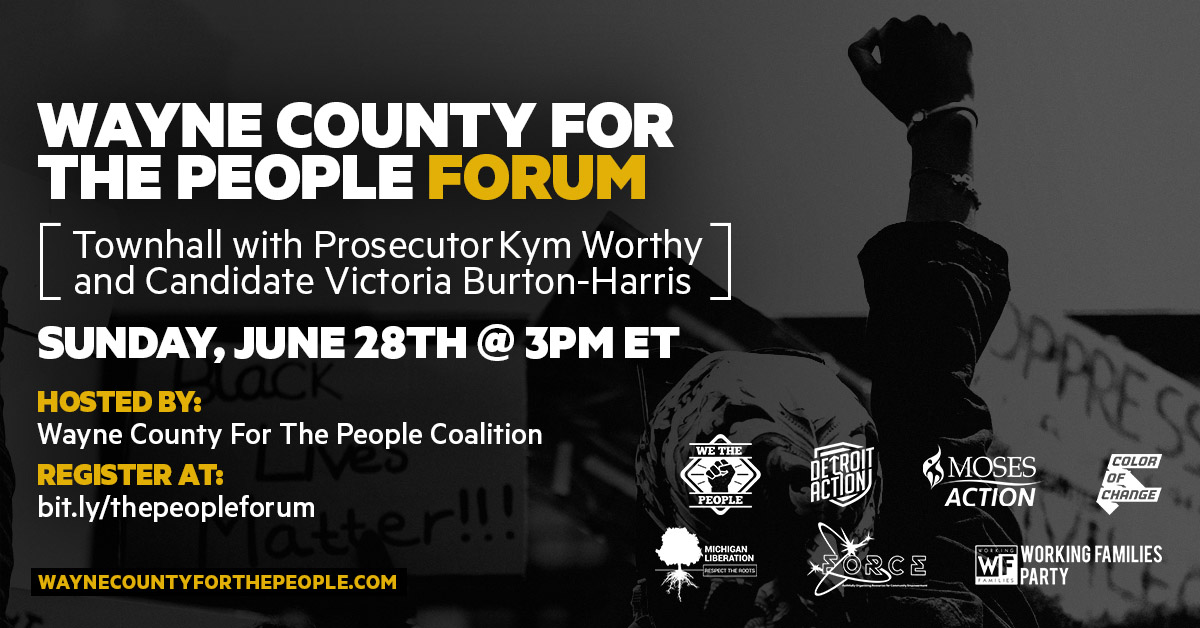 WHAT: For the People: Prosecutor Forum 
HOSTED BY: Wayne County For the People Coalition
WHEN: Sunday, June 28th @ 3pm EST
On June 28th, The Wayne County For the People Coalition will host a prosecutor forum with Prosecutor Kym Worthy and candidate Victoria Burton-Harris.
Amidst a national uprising in response to the murders of Breonna Taylor, Tony McDade, George Floyd, and Rayshard Brooks at the hands of police violence, the role of the prosecutor is more important than ever. They are the single most influential actors in our criminal legal system and have the power to press charges against officers for their brutality against Black people.
The Wayne County For the People Forum is a rare opportunity for advocates, folks in Wayne County, and across the nation to hold our elected prosecutor accountable and make our voices heard leading up to a pivotal election. We hope you'll join us to discuss the current state of affairs and hear how the prosecutorial candidates plan to address the police violence plaguing Black and Brown communities in Wayne County, MI.
Join us!