Tell Your State Rep: Stand with Progressive Prosecutors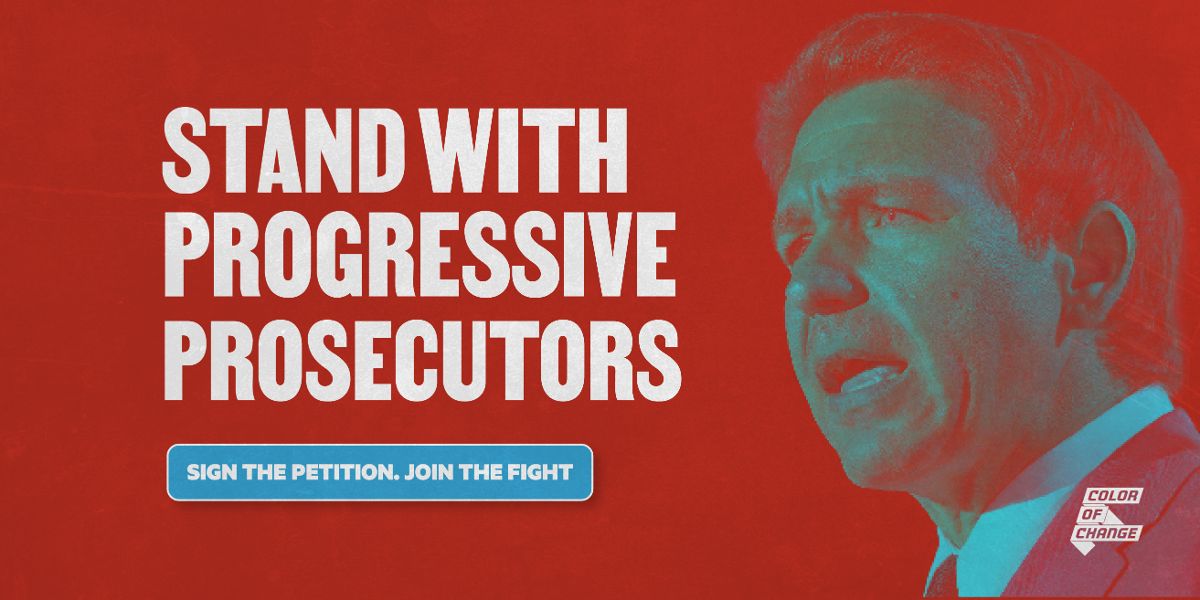 Yet another reform-minded local prosecutor has been removed from office. Here's what you need to know. 
On Wednesday, Aug. 9, Florida Gov. Ron DeSantis suspended Monique H. Worrell, state attorney for Orange and Osceola counties, accusing her of neglect of duty and incompetence. 
The truth is DeSantis removed Worrell from her post because she was implementing policies that would reduce arrest and incarceration rates and ultimately benefit our communities. Worrell is a Black female prosecutor who was elected in November 2020 to be a voice of progress. During her tenure, she issued policies that would avoid mandatory minimum sentences for gun crimes and drug trafficking offenses and allow juveniles to avoid serious charges and incarceration. These are the very policies Color Of Change and local activists and organizations have been advocating for in our efforts to elect progressive prosecutors. 
Let's be clear, this backlash against Worrell is not a coincidence. It's part of a coordinated attack against reform-minded prosecutors nationwide. 
That's why we need you to urge your state representative to speak out against State Attorney Monique H. Worrell's removal.
Here is the Petition:
Gov. Ron DeSantis' suspension of Orange County and Osceola County State Attorney Monique H. Worrell from office is a direct violation of the will of the people who voted her into office in November 2020. 

State Attorney Worrell is being punished for taking the side of justice and delivering on the issues for which she was elected. This suspension by DeSantis is an overreach of his authority and should be challenged in court. We cannot continue to let DeSantis run the justice system.

We are calling on you to speak out against Worrell's removal from office and ensure that reform-minded prosecutors can continue to use their power to advance racial justice and enact public mandates that benefit our communities.