Demand access to reproductive care, not cages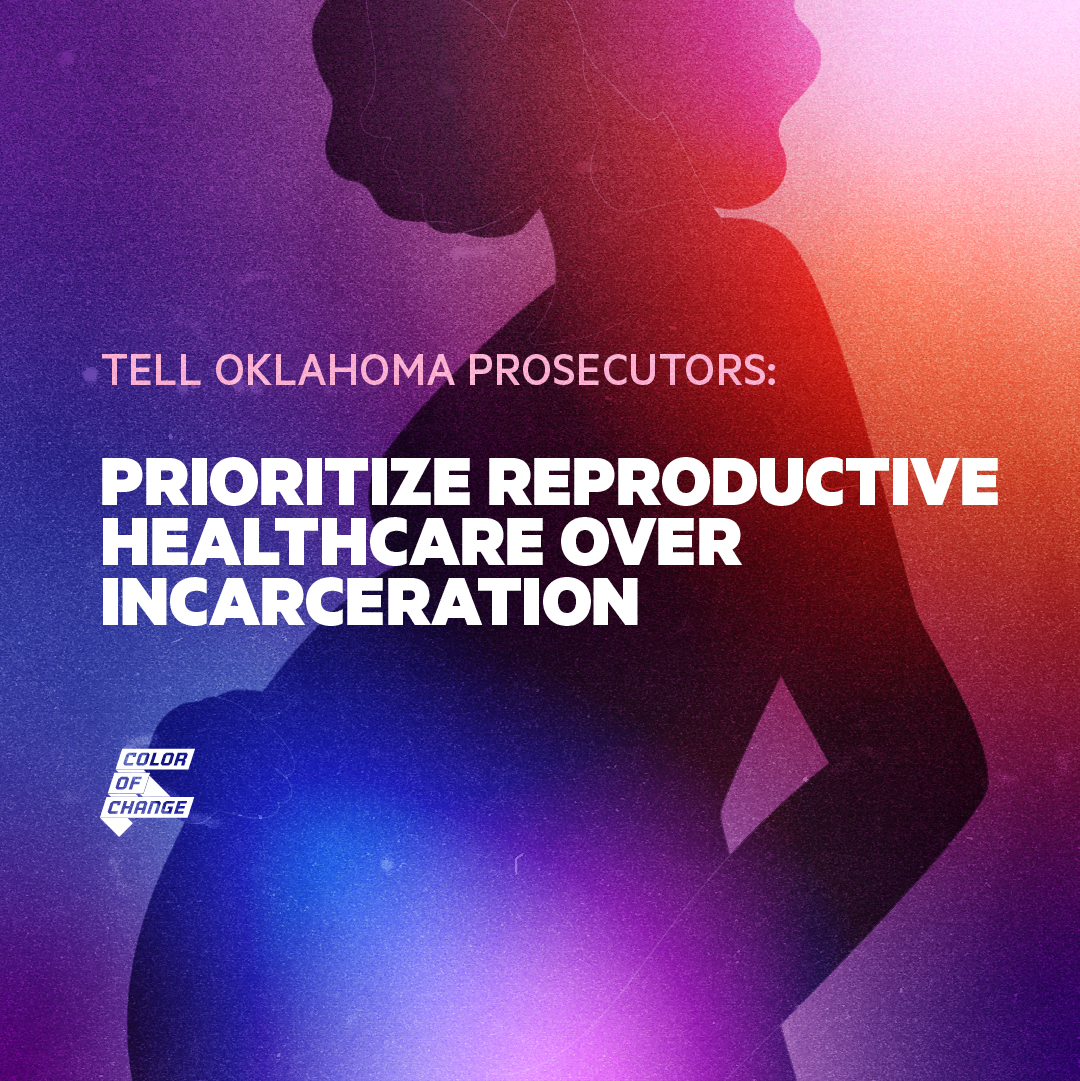 Imagine facing criminal charges for using marijuana while pregnant.
In Oklahoma, a growing number of pregnant people are facing criminal child neglect charges related to pregnancy and drug use. Give us a moment to explain: 
According to an investigation by The Frontier and The Marshall Project, women are being charged with child neglect when their newborns test positive for controlled substances. Although Oklahoma laws specifically apply only to illegal substances, many pregnant women currently are facing felony charges for using prescribed or licensed medical marijuana during their pregnancies. Even though their babies are born without health complications, most of these women are facing a possible life sentence in prison. 
Black, brown and poor people bear the brunt of pregnancy criminalization. Since the War on Drugs in the 1980s, Black mothers have been targeted and charged with a variety of crimes, including child abuse, distribution of drugs to a minor and assault with a deadly weapon. 
This is history repeating itself. In the eyes of some within the legal system, Black women are viewed as less than human, creators of Black criminality and untrustworthy to make decisions regarding their reproductive health. We can't let fear of criminal prosecution be added to the list of reasons pregnant people avoid getting the care they need. 
That's why we're calling on DAs across Oklahoma to say NO to criminalizing pregnancy.
 Below is the letter we'll send to prosecutors in Oklahoma 
Here is the Petition:
Dear District Attorney, 

I was concerned when I learned that there are multiple cases of women being charged with felony child neglect for marijuana use while pregnant in your county.

Medical and public health groups recognize the harm when women, trans and non- binary people are prosecuted for their pregnancy and pregnancy outcomes.

Maternal, fetal and newborn health suffers. Black women, in particular, already are facing a crisis of maternal health. Our communities can't afford more harm resulting from such prosecutions. 

As a local prosecutor, you have the power to prioritize reproductive healthcare over criminalization by dropping the charges against pregnant people for drug use during pregnancy.

Signed, 
Your Constituent