Tell Gov. Gavin Newsom: Stop the expansion of law enforcement's reach into our communities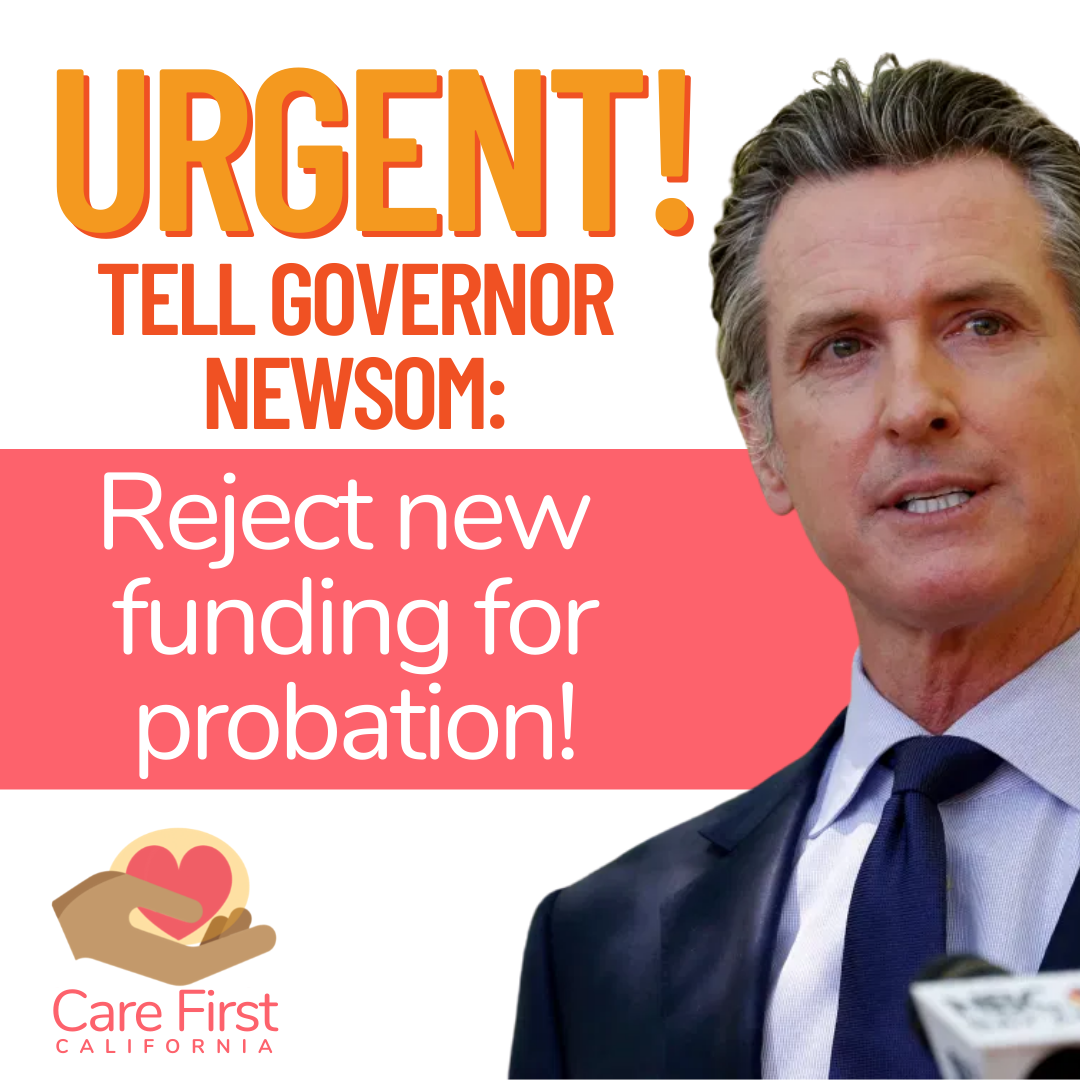 In California, we find ourselves in yet another critical fight to stop the expansion of law enforcement's reach into our communities under the banner of "bail reform".
Last year, California pushed to enact devastating legislation as part of an overhaul of pretrial systems which provided outlays for what proponents called "early implementation pilot programs". Under these pilot programs, county probation offices would oversee all pretrial services. The legislation in question, SB10, was still in referendum, hence these programs should not have been implemented at all. 
While organized people power was successful in overturning the bill, Governor Newsom released a revised May budget that included a shocking expansion of these "pilots." This plan would give probation departments across the state $140 million in 2021-2022 and $70 million of ongoing funding to oversee pretrial services.
Probation Departments are law enforcement agencies that should not be supervising or engaging with individuals who have not been convicted. 
Under the California constitution, you are presumed innocent until proven guilty. Yet, these probation pilots place people under supervision, including electronic monitoring, without a conviction. The State Senate and Assembly agreed with us and rejected the funding, but the Governor is pushing back. 

We ask that you stand with us against carceral expansion and demand that the Governor abandon the funding request. What the Governor and the state legislature should be funding are community-based pretrial services, which have a proven track record of supporting an individual's return to court and addressing the root causes of incarceration.
Here is the Petition:
Dear Governor Newsom,

Everyone deserves the presumption of innocence--it's a Constitutional right. In practice, 3 in 4 persons in CA county jails are held pre-trial, meaning they have not been convicted. 

Your $140 million probation-led pretrial initiative is misguided and would greatly expand probation's (law enforcement) supervision of people who have not been found guilty of a crime, and result in more people in jail and on ankle monitors. The Legislature rejected this proposal already and now I ask you to abandon this plan. Investing in probation-led pretrial is an investment in mass incarceration. 

California residents deserve a more innovative pretrial model that delivers targeted support and services, minimizes harm to families and communities, and sustainably reduces jail populations while protecting public safety. Innovative, community-based pretrial models already exist. Santa Clara and San Francisco counties run pretrial programs that integrate community-based support and are independent of law enforcement. These counties maintain some of the highest pretrial success rates in CA, as measured by low rates of re-offending and high court appearance rates. Non-law enforcement-led pretrial programs have better outcomes and are more cost-effective.

To continue this momentum, we urge you to abandon the entire $140 million proposal and build a pretrial reform model that honors the presumption of innocence.