Tell Democrats to stand up for Americans and reject Trumpcare now!
Sign the Petition
* denotes required fields
YOU WILL RECEIVE PERIODIC UPDATES FROM COLOROFCHANGE.ORG. YOU MAY UNSUBSCRIBE AT ANY TIME.
Tell Democrats to stand up for Americans and reject Trumpcare now!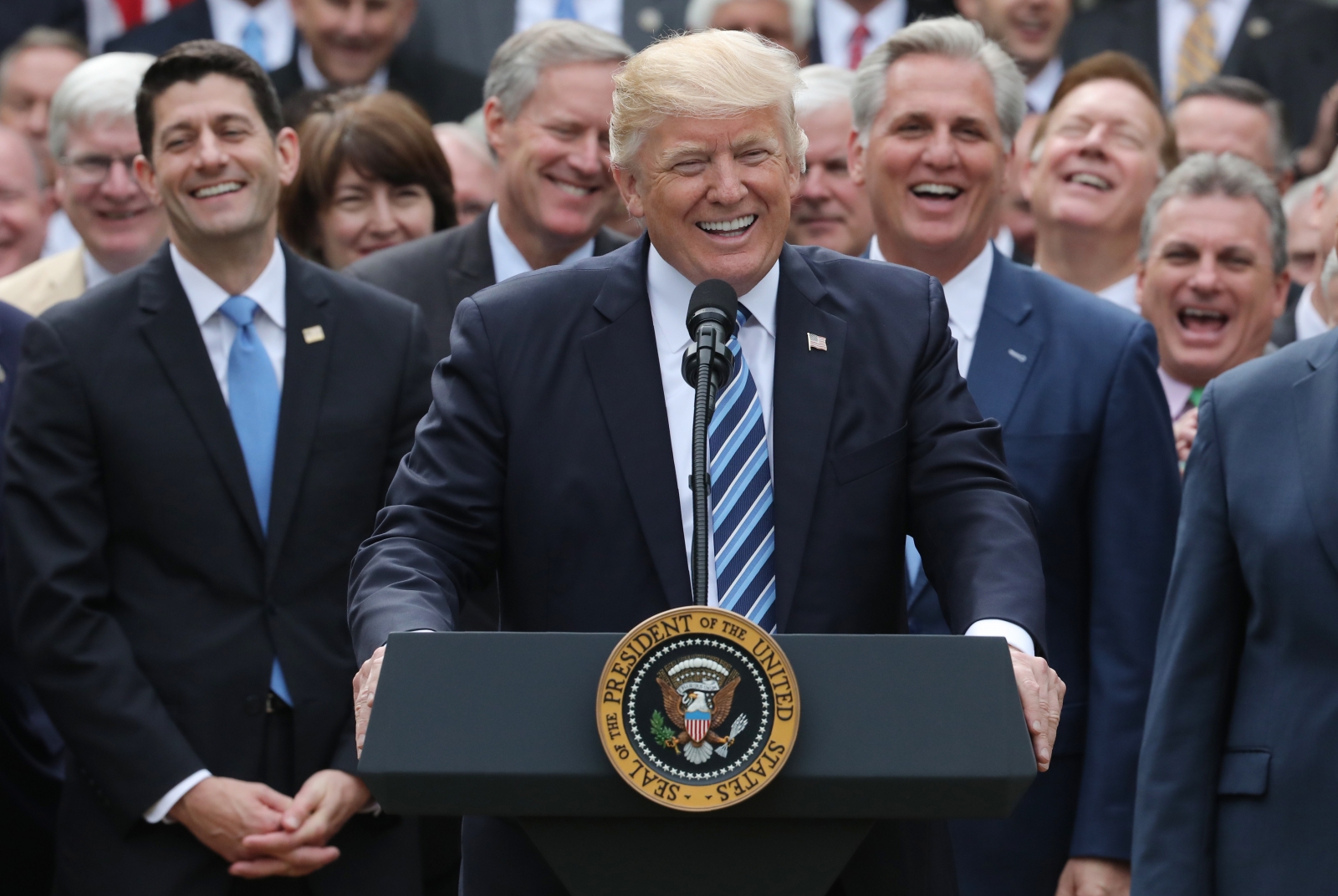 43,000 Americans a year will die if Donald Trump and the Republican establishment repeal the Affordable Care Act.
But Donald Trump and his cronies don't care that thousands of Americans will waste away without access to affordable and safe healthcare--they're more concerned with dismantling President Obama's legacy than keeping their own constituents alive. And in the six years that they've been fighting the Affordable Care Act, they haven't come up with a single plan that won't snatch access to healthcare from those who need it the most--children, the elderly, and disabled.
The truth is that Trumpcare is no care. And healthcare is a human right, not a political promise to be toyed with for personal gain. We don't have time to play games with Republicans who are willing to have our blood on their hands just to prove a point. Now, more than ever, we need Democratic leaders to show they have a backbone and say no to a status quo that only promises care and treatment to the wealthy. They can't fold in the face of tough odds and tyrannical power. They must do everything they can to stop the repeal of the Affordable Care Act and the implementation of any half-baked replacement that takes coverage away from those in need.
Tell Democrats to stand up for healthcare as a human right now!
Below is the letter we'll send to House and Senate Democrats on your behalf:
Dear House and Senate Democrats,
I am writing to ask you to stand up for healthcare as a human right and reject the repeal and replacement of the Affordable Care Act. It's obvious that Trump is a liar and a charlatan who's pulling a bait-and-switch on the American people --promising to help the needy while lining the pockets of himself and his corporate cabinet.

We can't go back to the dark days when wealthy insurance companies could refuse to pay for a cancer patient's chemotherapy over a certain limit, or reject coverage because of a pre-existing condition like diabetes.But that's where Trump is sending us if you don't hold the line.

Millions of vulnerable Americans are depending on you to stand firm against Trumpcare and fight for their right to access healthcare. In this new political reality, where Trump and like-minded Republicans have reign over the executive office, House, and Senate; there are no sidelines. You must stand with us--ready to protect us and our right to healthcare, or face the consequences in the 2018 Midterm elections.

Thanks,
[Your Name]
Sign the Petition