Tell tech companies to stop being accomplices to the criminalization of certain pregnancy outcomes!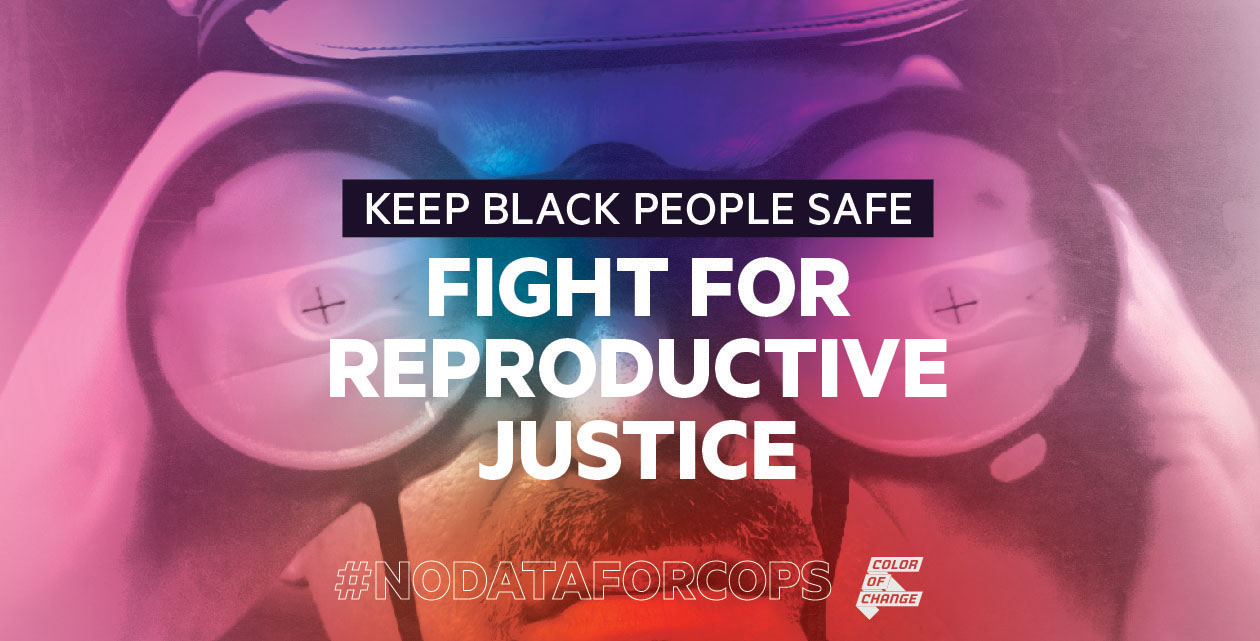 On June 24, the U.S. Supreme Court overturned Roe v. Wade–the landmark ruling that established the constitutional right to abortion almost half a century ago. Overturning Roe not only infringes on the bodily autonomy of Black people, it affects our privacy. This puts the right to contraception, same-sex marriage, and other 14th Amendment rights at risk. It's why we are still fighting to protect abortion-seeking people since Texas passed its Senate Bill 8 last year, which provides a financial incentive for private citizens anywhere in the country to become bounty hunters helping enforce a six-week abortion ban.
Some tech companies, including Facebook, Amazon, and Apple, have announced they will cover the cost of accessing abortions for workers in states that have banned such care. While this seems a benevolent gesture, these companies continue to collect data from their workers and customers. Such data includes searches for abortion clinics and pregnancy symptoms, location data, and whether someone has missed their period, which corporations may be required to hand over when subpoenaed by government entities. That information can be easily weaponized in states that criminalize abortion. Tech companies must prioritize the safety and well-being of all Black people, not just their workers, when the law does not. Halting any collection of private data helps keep Black people safe.
Despite the end of Roe, a better future can be realized. We can build a world centered on the needs of Black women, trans, non-binary, and disabled people. Our bodily autonomy should not depend  on unelected justices appointed to push a white supremacist agenda. We must work collectively to protect ourselves and our communities. Join us in sending postcards to tech companies demanding they stop collecting data that can be weaponized for the criminalization of Black people.
Here is the Petition:
Mark Zuckerberg, Sundar Pichai, and other tech CEOs,

Stop collecting data that can be weaponized for the criminalization of Black people. Everyone has a right to bodily autonomy and privacy, but the overturning of Roe v. Wade infringes on those rights and is a matter of life and death for Black people. Just a few weeks after the decision, people are already 1) being arrested and charged with murder for having a miscarriage, and 2) delayed access to life-saving healthcare in states that have banned abortions. 

The criminalization of certain pregnancy outcomes is an act of coercive reproductive control, and has historically been used to target Black people and other marginalized groups. Your collection of electronic data – tracking searches for abortion clinics, location data, or whether someone has missed their period – enables this criminalization. 

Abortion is healthcare. If you continue to share this data, you are complicit in pushing forward a white supremacist agenda.

Sincerely,

[Your name]