Call Now: Demand Governor Cuomo grant clemency to all criminalized survivors of domestic violence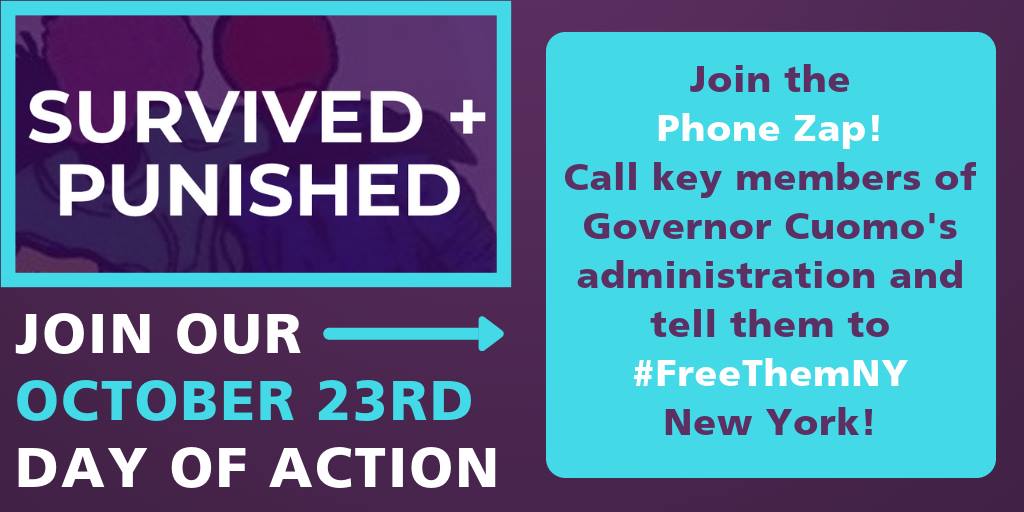 October is Domestic Violence Awareness month. Color Of Change is partnering with Survived and Punished and #FreeThemNY to demand that Governor Cuomo grant clemency to all criminalized domestic violence survivors in the state of New York. 
In 2017, Valerie was granted clemency and released from Bedford Hills Correctional Facility in Westchester County, New York. Her release came after spending 17 years in prison for protecting herself. Governor Cuomo, like all state governors, has the power to grant clemency to people who have been convicted under state law. Valerie is the ONLY domestic violence survivor that has been granted clemency by Gov. Cuomo. In the last eight years Gov. 
In New York state history only three survivors have been granted clemency. Gov. Cuomo has the power to change that immediately. Today, there are many people behind bars in NY state prisons simply for fighting to survive. We must protect, not criminalize survivors of domestic and gender based violence.
Call now.