Tell Cable News: Stop Ignoring Puerto Rico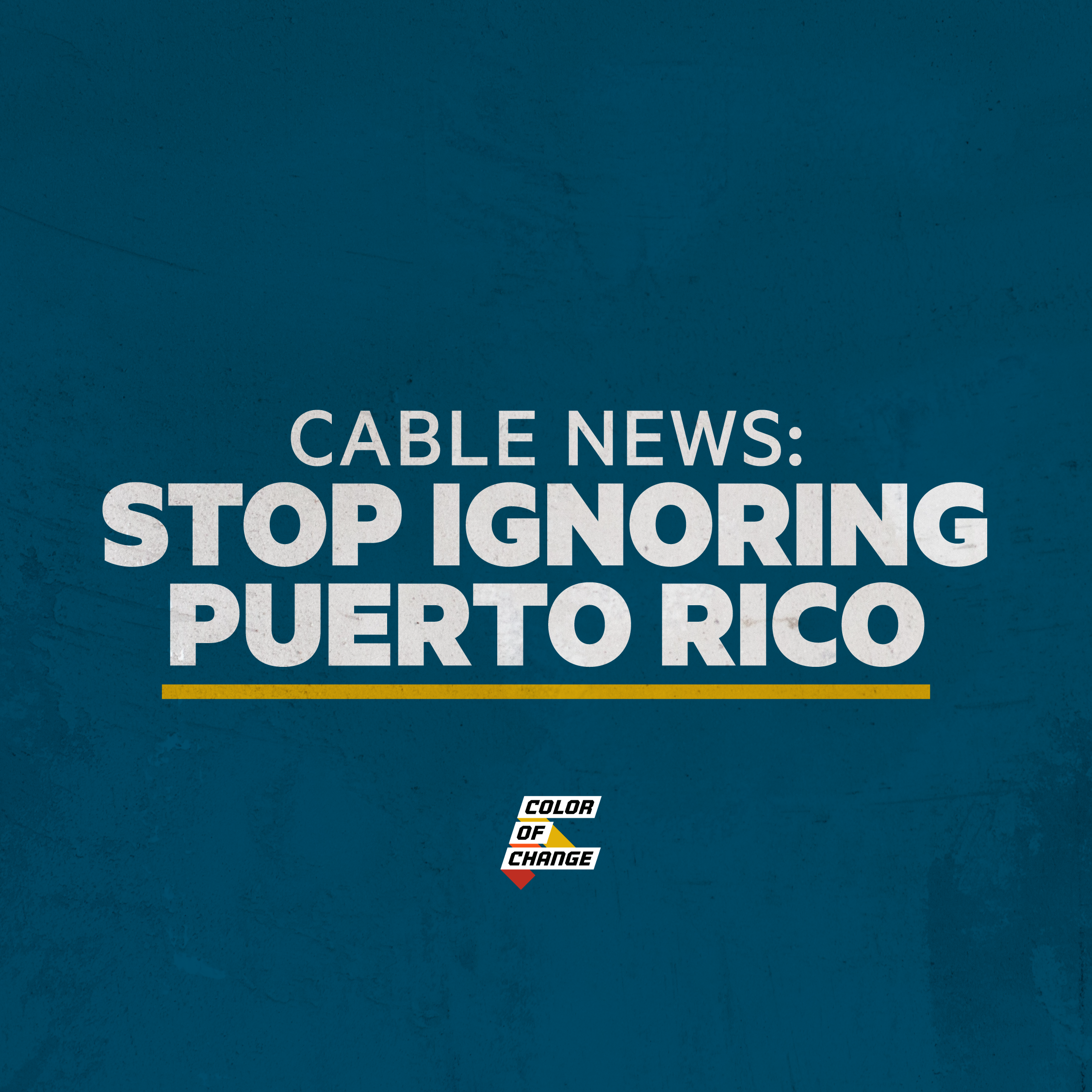 The media has decided that the current climate catastrophe facing Puerto Rico is not our problem. However, we should prioritize the most vulnerable when we combat or highlight the disastrous effects of climate change. Hurricane Fiona's severity was fueled in part by climate change, and storms are predicted to get more intense and destructive. Environmental issues in low-income Black communities are largely overlooked by mainstream media outlets too, and with a poverty rate of 40.5%, Puerto Rico is a case study in how low-income people of color are overlooked and underserved in the wake of climate disasters.
The media's primary role should always be to educate and inform the public, but we have seen time and time again how media bias harms vulnerable populations. Media pundits have admitted that talking about environmental issues are "rating killers," so these outlets ignore humanitarian crises like the one in Puerto Rico and withhold much-needed visibility from the island and its people. The hyper focus on ratings is dangerous and does a disservice to Puerto Rico and the American public more broadly. 
Puerto Rico should not be the last priority. Join us and demand that cable  news outlets give Puerto Ricans  complete and unbiased coverage. 
Below is the petition we will send to ABC News, CBS News, CNN, and MSNBC
Here is the Petition:
Dear ABC News, CBS News, CNN, and MSNBC,

We call on you to give comprehensive, unbiased coverage to Puerto Rico and Hurricane Fiona. For too long, the effects of climate change on vulnerable populations have been ignored in the name of ratings. Puerto Rican issues are American issues and the American public deserves informative coverage on all parts of our society. The lack of adequate coverage on Puerto Rico mirrors a consistent trend by major news organizations to overlook the struggles of low income people and communities of color. Vulnerable populations are and will continue to be hit the hardest by environmental disasters. We demand that our media reflect the realities and stories of all Americans equitably.

Sincerely, 
[Your Name]