Tell Governor John Bel Edwards to stop allowing Formosa Plastics to poison the Black community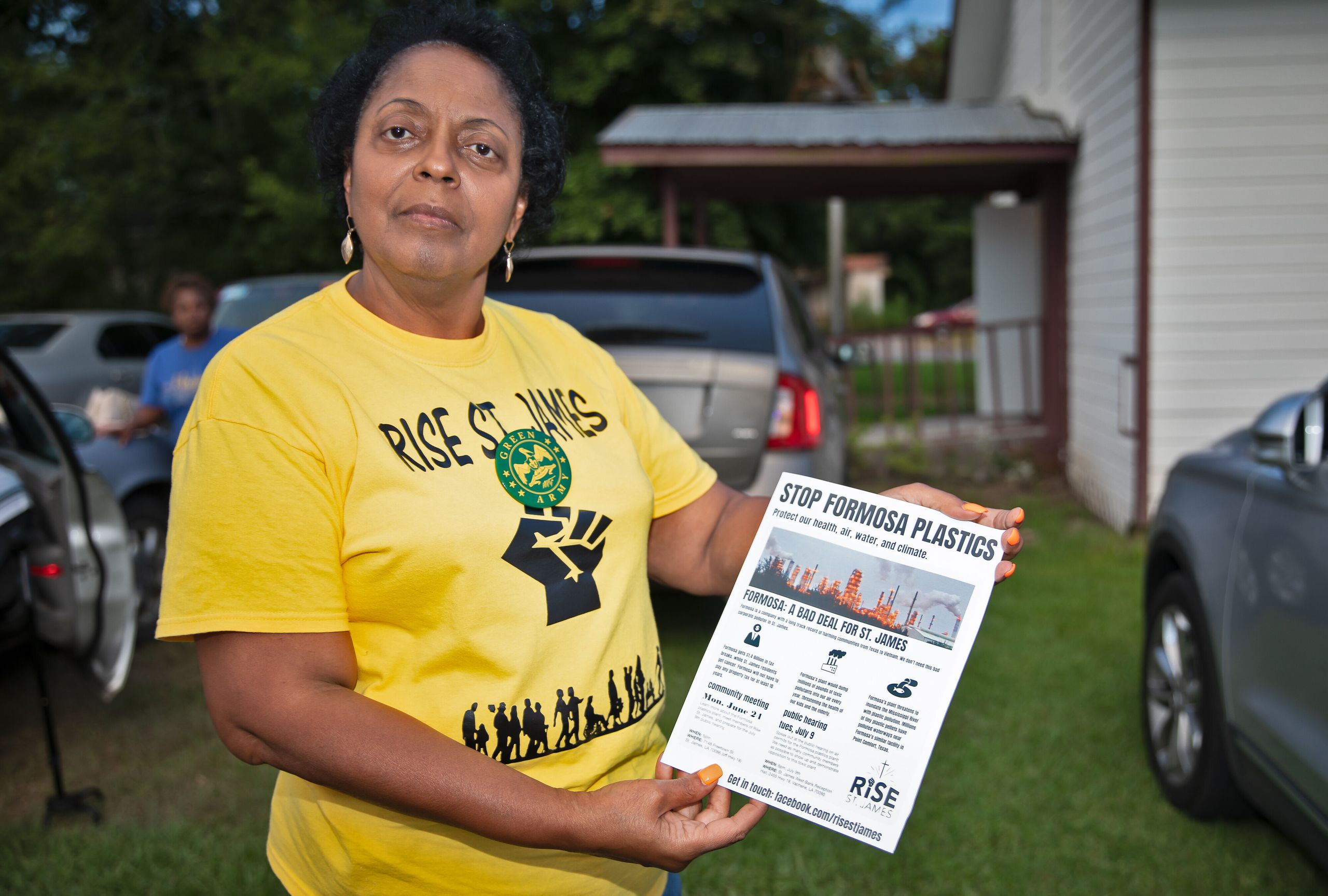 Once again, Governor John Bel Edward is allowing corporate greed to endanger Black people's lives. A Taiwanese company called Formosa Plastics has applied to Louisiana's Department of Environmental Quality (DEQ) to build a 9.4 billion dollar petrochemical plant in the predominantly Black community of St. James Parish, Louisiana. They will likely be approved. The problem? Formosa Plastic's plant proposes to emit a chemical that a 2016 EPA study has proven causes cancer, "even with limited exposure." There is no other way to say it. If this chemical plant is built, Black people will die. This is why we must speak up now, before it's too late.
Time and time again, the state of Louisiana has proven that it values profit more than it values Black people's lives. The stretch of the Mississippi river where the company intends to build has long been referred to as "Cancer Alley" after the parish adopted a land-use plan that designated large swaths of agricultural land for industrial use in 2014. Since then, several multi-billion dollar companies have built major manufacturing plants that emit some of the highest levels of waste and pollution in the country, in a region where Black people make up just under 50% of the population. This is unacceptable. It's time for Governor John Bel Edwards to protect his Black constituents, not sell them out.
Below is the letter we will send to Governor John Bel Edwards: 
Here is the Petition:
Governor Edwards: 

We are calling on you to stop Formosa Plastic's plans to build a petrochemical plant in St. James Parish, Louisiana. According to a ProPublica analysis, the air around Formosa's plants is more toxic with cancer-causing chemicals than 99.6% of industrialized areas of the country. Just last month, Formosa Plastics was required to pay residents of Texas $50 million dollars for the impact of illegally dumping billions of plastic pellets and other pollutants into Lavaca Bay and other waterways. Still, despite the devastation the company has caused across the country and in your own state, you recently announced a 332 million dollar investment of taxpayer dollars into the company's expansion in Louisiana.

That isn't right. We've long known that pollution takes its greatest toll on the health of Black communities, who are often left with few resources or recourse. Environmental racism continues to place Black people in close proximity to pollution and other environmental hazards. Black children suffer disproportionately from asthma, and are seven to eight times more likely to die of asthma than white children. Communities of color face nearly 40% more exposure to toxic air pollution than white communities. Formosa Plastics is counting on environmental racism to get away with their crimes. This is why we are urging you to stand up for your Black constituents and stop them from building in St. James Parish, today.