State of Emergency: End the War on Black people!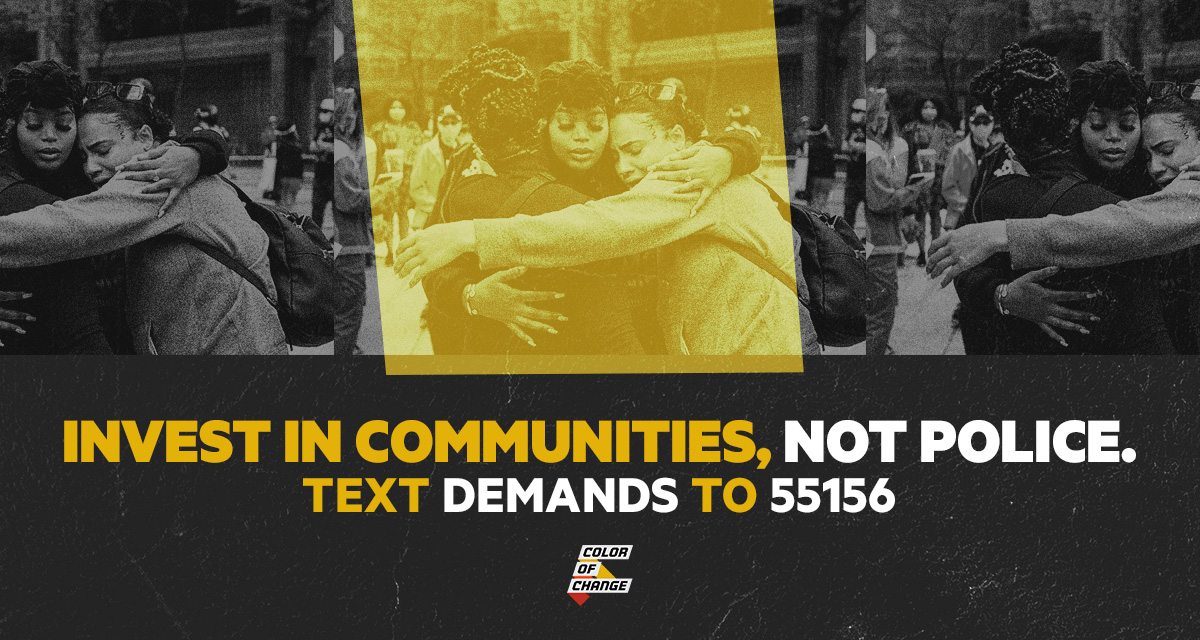 George Floyd. Ahmaud Arbery. Sean Reed. Breonna Taylor. Tony McDade. Daniel Prude. When does this racial terror end?
For the past year, our communities have been inundated with painful stories and images of Black people targeted, harassed, arrested, and killed by police and racist vigilantes. As Black people all across the country grapple with the aftermath of an unprecedented global pandemic, somehow Black people also have to figure how to stay alive while jogging, buying groceries, and yes -- even while sleeping.
Here is the truth: policing is a violent institution that must end. If we do not take steps to deter public and private officials from supporting, investing, and protecting an unaccountable police force then we risk losing countless Black lives.
We have to face this problem head-on. And that means getting to the root of the problem. Government actors on all levels must take the crisis of policing seriously and begin implementing strategies that will finally hold killer cops and their counterparts accountable.
That is why we have developed a platform of structural demands that will, over time, reduce the overall impact of policing in ways that are concrete and tangible. We are calling on public officials to adopt the following demands:
Invest in healthy communities not policing
Decrease police department budgets. 

Increase investment in education, healthcare, jobs, and housing for communities hardest hit by crime, police violence, and over-incarceration.

Increase funding for community-based solutions to crime and violence.
Increase transparency and accountability for officers with records of misconduct.
Make misconduct records easily accessible by the public.

Build a national registry of police who have been recommended for termination due to misconduct.

Prosecutors' offices must develop 'do not call' lists of police with records of misconduct to prevent them from participating in future prosecutions.
Do away with unfair protections for officers in police union contracts and Law Enforcement Officers' 'Bills of Rights.'
Remove provisions that create barriers to effective misconduct investigations and civilian oversight of police activity. 

Remove provisions that prevent police departments and members of the public from accessing officers' disciplinary history.

Remove provisions that require or allow officers that kill or seriously injure people to continue to be paid while they are under investigation or on suspension. 
Respond to mental health crises with healthcare, not policing responses. 
Establish non-police interventions to crises involving homelessness, intoxication, disorientation, substance abuse, and mental health.

Ensure that the role of mental illness in fatal police shootings is identified and reported in government data collection.