Take Em ALL Down: Remove and Replace Every Confederate Symbol in America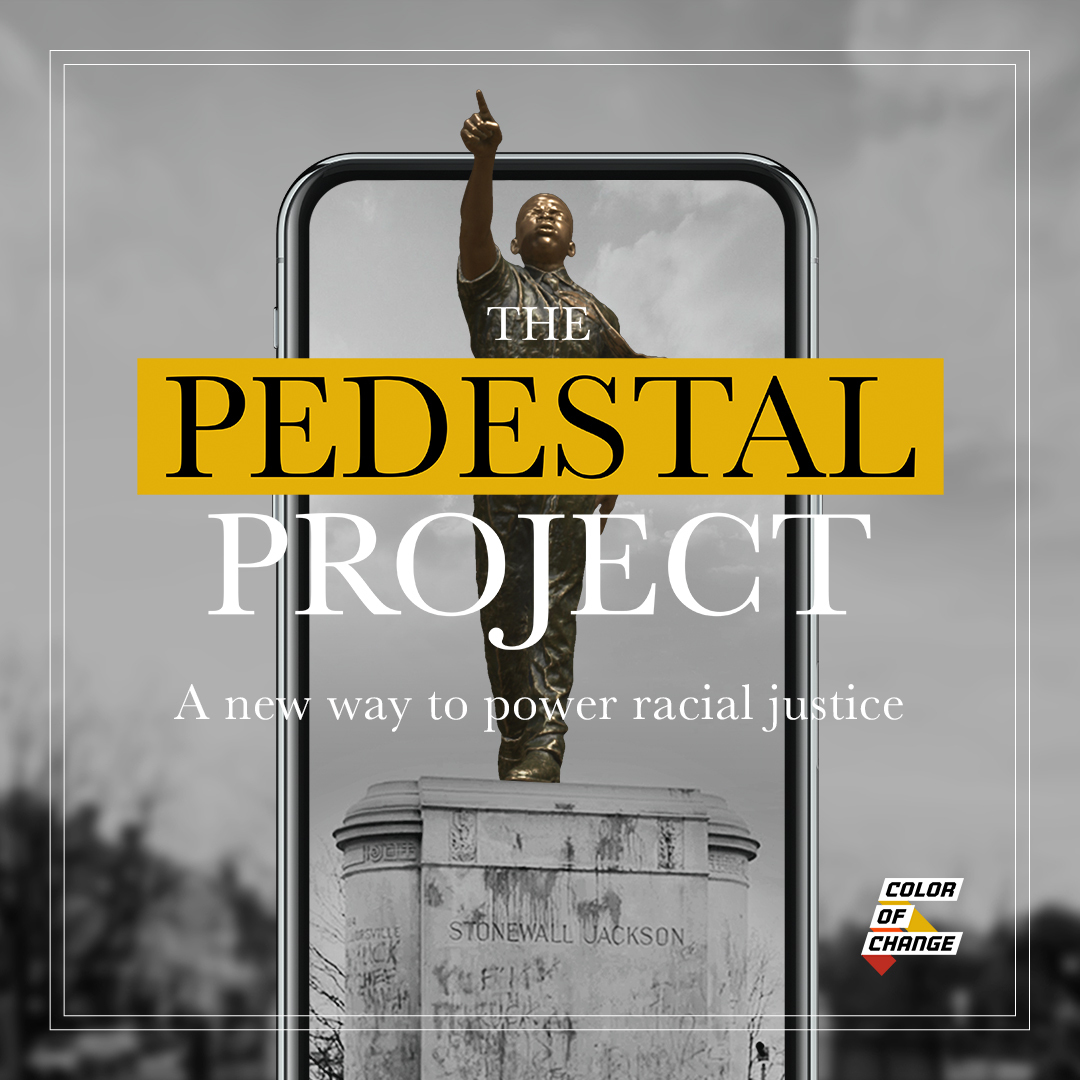 Update: Since we've begun our campaign to remove every memorial to the Confederacy from the United States in America we have seen monuments to white supremacy and treason in the name of slavery come down. But the coming down of these monuments has raised an all too important question- what should go up on these empty pedestals?
The Pedestal Project uses technology to see a world where statues of civil right leader, Congressman John Lewis, and racial justice activists, Alicia Garza and Chelsea Miller, go up on the empty pedestals where the likes of Robert E Lee and Stonewall Jackson once stood to put a final nail in the coffin on the Confederacy and White Supremacists who have worked hard to destroy everything we have been organizing and fighting for. But technology can only do so much. We must rally together, and not rest until we can finally turn these augmented reality statues into physical ones, and install new symbols as beacons of progress and equality on empty pedestals in towns and cities across America. As the nation gets ready to put some of the most divisive years in our history behind us and a new administration takes charge, there is renewed hope that change is not a distant dream. And that hate and racism, truly have no home in America.
Here is the Petition:
We cannot allow these terrorists to stop our work. We must take down the symbols of the Confederacy from any place of honor. Confederate statues must be rightfully recognized as a symbol of white supremacy and its current political power. Terrorists in Charlottesville were willing to kill in the name of their symbols, we must be determined to persist in the face of this white supremacist terror. Take em ALL down!