Reinstate Matthew Hawn now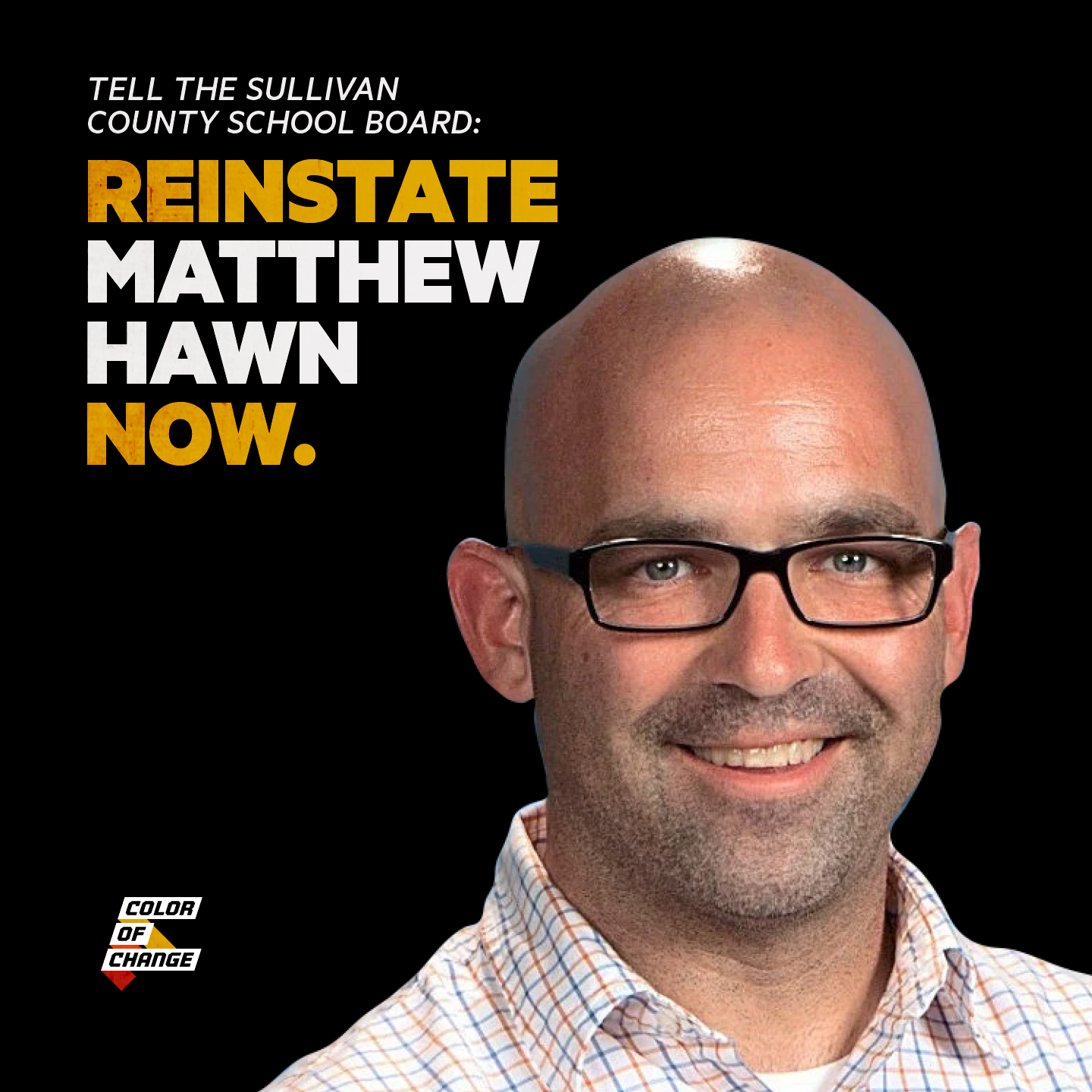 On May 5th, the same day that the Tennessee legislature passed its current anti-CRT bill into law, tenured social studies teacher, Matthew Hawn, was fired from Sullivan Central High School for discussing racism in his Contemporary Issues class. What happened to Matthew is part of a disturbing trend that we've seen sweep the nation at an alarming rate: the right-wing is so desperate for power that they have been threatening, reprimanding, and firing educators who insist on teaching the full history of this country. The Sullivan County Board of Education just voted to uphold his termination at his appeal hearing on December 14. That's not right. If you care about the escalating censorship that the right-wing is enacting on our public education system at every level, this is your fight too. Will you sign the petition in support of Matthew Hawn's reinstatement, today?
Here is the Petition:
Matthew Hawn taught for 16 years at Sullivan Central High School without a single complaint filed against him, but because he dared to address issues of race in his social studies classroom last year, he has been stripped of his livelihood and his ability to support himself. That's not right. In the past year, we've seen the right-wing launch one of the biggest propaganda campaigns the public education system has seen in decades, censoring our educators and attempting to bully them into teaching an incomplete version of American history. We know that in the eyes of those who first called for Mathhew's termination, his offense wasn't the failure to offer differing perspectives on race, it was the failure to erase discussions of race from the classroom in the first place. It never does our children good when the adults in their life lie to them, or refuse to address the dynamics they can see and feel clearly in their every day lives. Matthew should not be punished for creating a robust space of research and discussion to address those dynamics head on. We stand with him and say: If you are a public official who truly cares about the children you are responsible for, you must reverse this injustice and reinstate Matthew Hawn now.