Demand City Council: Divest from NYPD & Invest in NYC!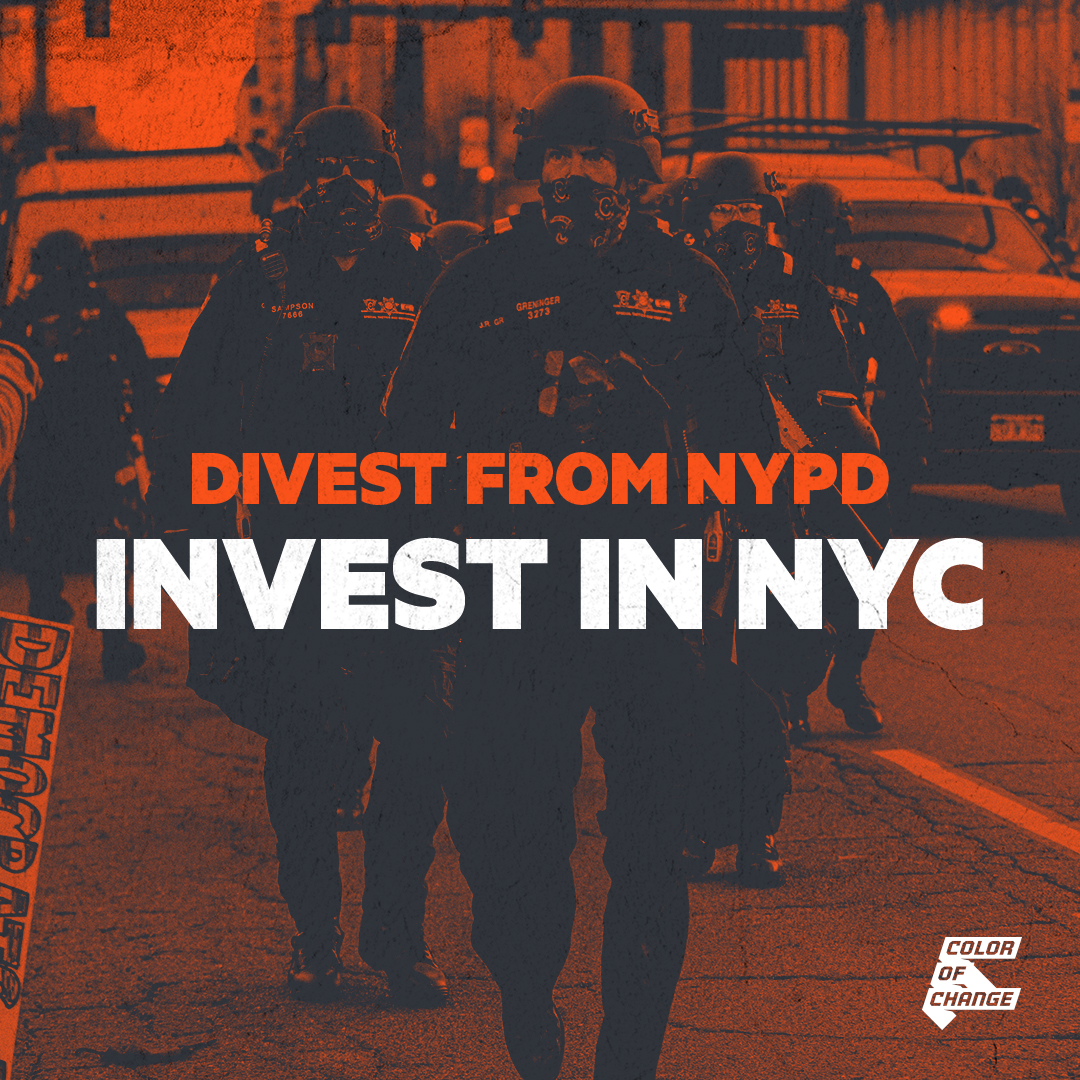 In 2020 the NYPD police budget was $10.9 billion dollars. Most of those billions were funded by NYC taxpayers. Mayor DeBlasio is touting that he cut the budget by $1B  during last year's budget cycle year, but In reality: funding for the NYPD has not declined.  
With an annual budget of more than $10B, the NYPD has the largest police budget in the U.S. They outsize and outspend every other state in the nation — and with an arsenal of chemical weapons, tanks, sniper units, surveillance towers, and sound grenades, they look more like an army prepared for war than a city police department.
The NYPD has waged war against Black people and communities of color in NYC. The only way to stop police violence is to stop siphoning tax dollars to the NYPD and invest in the material conditions that actually impact the safety of our communities; healthcare, education, housing, and jobs that pay liveable wages. 
Policing is a multi-billion dollar business, built on the commodification of "public safety." So when you see the NYPD harass, brutalize, and arrest teenagers in the Subway for not paying $2.75 to ride the train, that is the sum total of policing. The persistent police violence that Black people face is a direct result of elected officials overfunding the police and underinvesting in the programs that help our communities thrive. 
Public safety is only achievable when we invest in what centers the needs of disenfranchised populations. That's why we're calling on City Council members to immediately reallocate $1B of the NYPD's $10B operational budget back to the communities in NYC. Sign our petition demanding City Council Members reduce the NYPD budget by $1B!
Here's the letter we'll send to City Council Members: 
Here is the Petition:
Dear City Council Members, 

Black people and communities of color in NYC are being terrorized by the police. 

We are calling on you to redirect $1B of ten billion dollars that currently funds the NYPD toward improving the quality of life throughout NYC. That means spending money on things that actually keep us safe such as healthcare, housing, education, and good jobs that pay liveable wages. 

Sincerely, 

[Your Name]