Tell Congress to Protect ALL immigrants!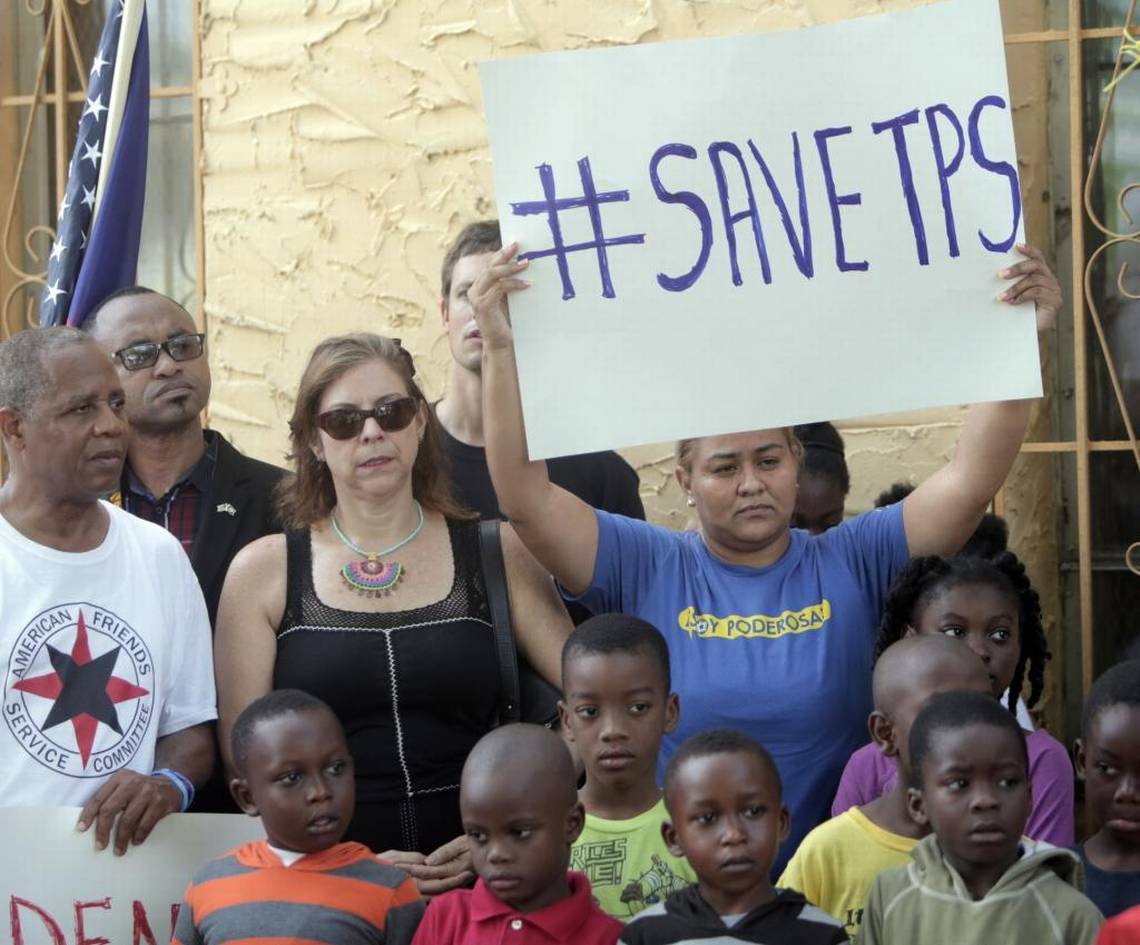 Right now, the Temporary Protected Status program is in complete jeopardy. Last week, Department of Homeland Security announced that TPS was ending for Nicaraguans. Now thousands are forced to leave the U.S. once their status ends, leaving many families and loved ones in limbo. Now, nearly 60,000 Haitian immigrants are forced to leave the U.S. within the next 18 months. Congress must act now and pass legislation for TPS recipients to receive not only protections but to become permanent residents and they pass a clean Dream Act.
---
Congress can no longer stay on the sidelines and let Trump continue his vicious attack on immigrants.
Jeff Sessions just announced that the Trump administration will end DACA This program currently protects over 800,000 young immigrants from being deported. It allows immigrants to stay in the U.S. live with their families, work, go to school, and thrive in their communities. Without such program, millions of families will be torn a part.
But there's more: Trump is refusing to extend the Temporary Protected Status program for hundreds of thousands of immigrants who have sought safety here in the U.S. from harm, climate disaster, violence in their home country. Many Haitian immigrants and other Black immigrants benefit from this program. It is expected to expire in January. When it expires, many of these immigrants will be immediately deported -- forcing many to live in fear. There is already bipartisan support for the extension of TPS. But not for Haitian immigrants. The Trump administration has even said, "Haitians should be prepared to go home."
All of this is happening right on the heels of Trump abusing his power and pardoning former Maricopa County, Arizona sheriff Joe Arpaio who was just convicted weeks ago for human rights abuses. He is a known racist who spent his entire tenure as sheriff racially profiling Latinx communities. We cannot forget Trump administration is determined to build a border wall. He's already done more than enough to hurt immigrant communities with the executive orders to strip funds from Sanctuary Cities and issuing travel bans that target Muslim immigrants. This is all of larger racist, white supremacist agenda to get rid of communities of color, and Black and Brown immigrants. Congress must stop Trump now. It is up to them to pass legislation that does not further Trump's agenda for building a wall or increasing policing tactics on immigrants. Their silence must end today.
Below is the letter we will send to Congress:
Here is the Petition:
Dear Congress,

Trump is making good on a dangerous promise to eliminate the DACA program and he is refusing to extend the Temporary Protected Status program. Now is the time for you to push back on Trump's attack on immigrants. We've already seen this in his executive orders to strip funding from local cities that are declared Sanctuary Cities and the issue of the travel ban. Now Trump abused his powers to pardon the one of the nation's most racists sheriffs Joe Arpaio. Trump is moving further to exploit public funds to construct the border wall.

This is deeper than protecting the "perfect" immigrant. It is about families and communities. Our co-workers, classmates, friends, and partners. Regardless of status, all immigrants should be protected and have the right to remain in the U.S.

It's time for Congress to take bold action and to pass the DREAM Act and to push the Trump administration to extend the Temporary Protected Status program immediately. Hundreds of thousands of immigrants rely on these programs to stay safe to live with their families and contribute to their communities. Now is not the time to exploit people and use immigrant communities as a pawn to push Trump's agenda.

No one deserves to live in fear.