Black people disproportionately work fast food jobs. Popeyes needs to pay its employees more.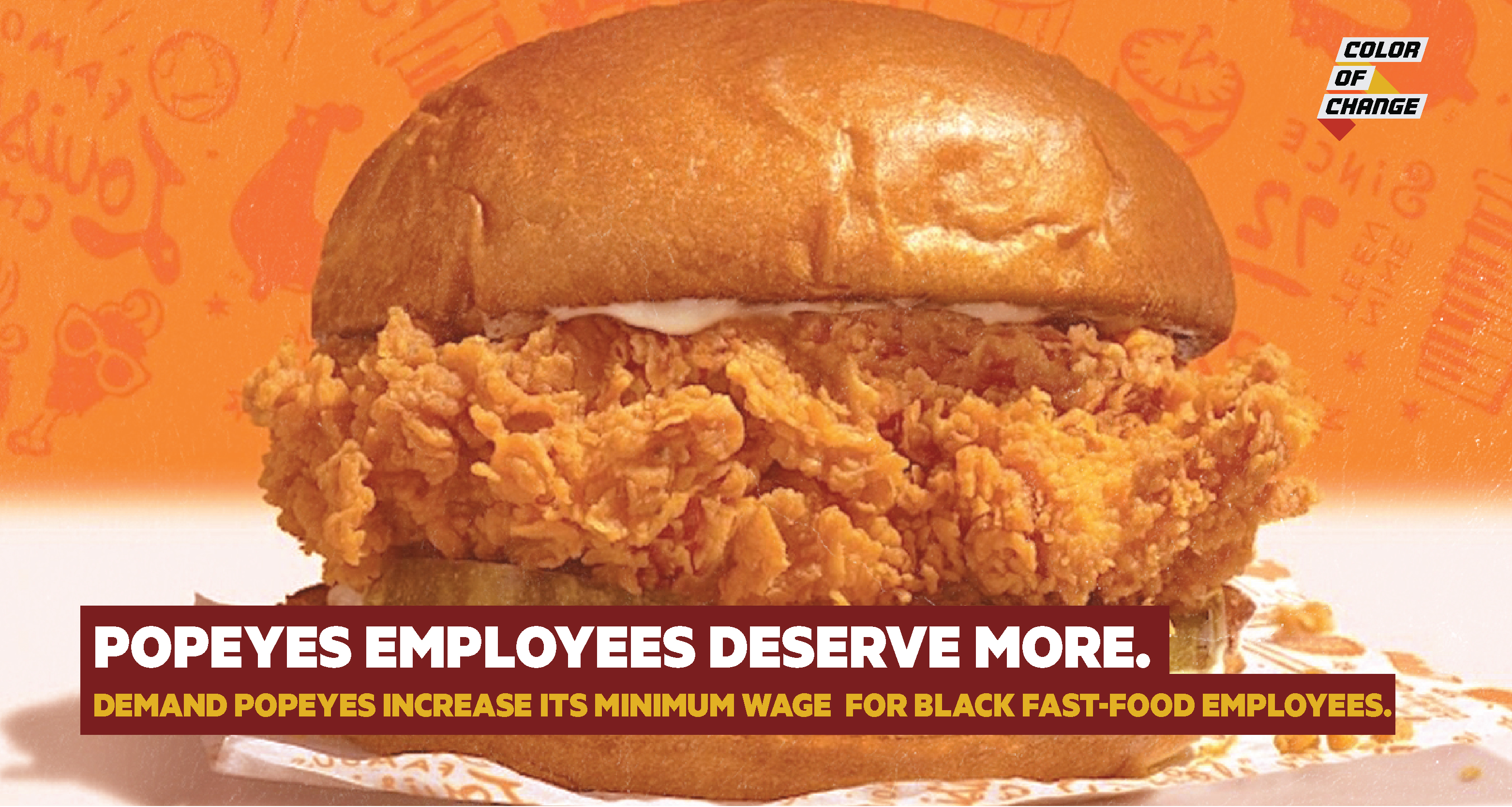 Popeyes has sold more than 1,000 sandwiches a day. However, hasn't paid Black fast-food employees a living wage. The success of the company wouldn't be possible without Popeyes' employees who make the food, tend the registers, and in some cases, face social media humiliation in response to the popularity of the sandwiches. 
Black communities have been targeted by the expansion of the fast-food industry, and studies have also shown that fast-food advertisers disproportionately target kids in rural and Black communities. Popeyes and the fast-food industry must be held accountable for its effects on Black families and Black communities. This bigger than a sandwich, but a moment for us to leverage this cultural phenomena to push for the rights of often marginalized in the face of systemic targeting.
Demand Popeyes franchises increase its minimum wage for Black fast-food employees.
Below is the letter we will send to Popeyes President, Felipe Athayade. 
Here is the Petition:
Dear Felipe Athayade,

Popeyes and Restaurant Brands International, we are calling on you to enforce stricter policies to ensure the employees that sustain your growing business are paid a livable wage. Without the hard work and labor of your employees, your company would not be able to sustain the burst of business you all are receiving. 

From marketing to branding, to the exploited labor - Black people are at the center of your current boom of business. As the nation's largest online racial justice organization, Color Of Change, with 1.7 million members, is calling on you all to prioritize the needs of the employees that sustain your business by enforcing an increase in minimum wage.