Demand that PayPal cease all fundraisers to white supremacist causes!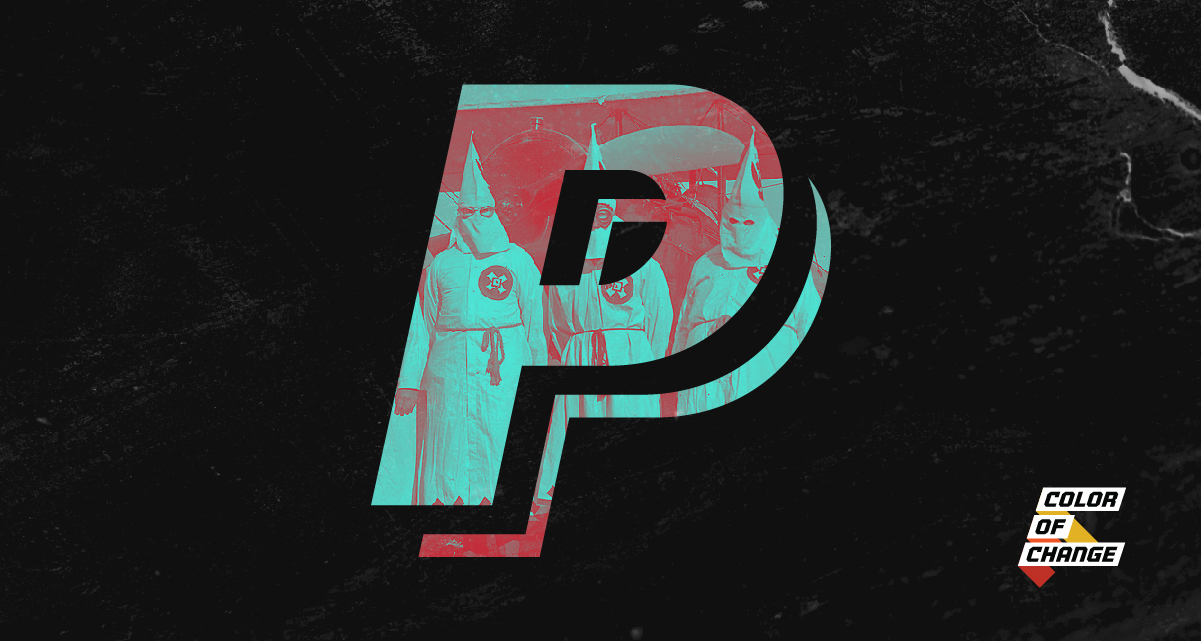 Paypal is empowering white nationalists to raise money for Kyle Rittenhouse, the Kenosha shooter who killed two protestors at a rally for Jacob Blake. In the aftermath of the horrific murders he committed, Rittenhouse received an outpouring of support from people who see Black people as a threat.
The #FightBack Foundation is actively using PayPal to process donations for Rittenhouse's legal defense. The group's mission states, "we are prepared to confront those who seek to take away the right of self-defense". We all know in this context what self-defense means. Emboldened white nationalists justify and celebrate Rittenhouse's violence. With access to raise money on PayPal, this group is doing just that!
These fundraisers are the lifeline for hate groups. It's how they build power - to pay legal fees, book travel and accommodations, and recruit new members. Without these platforms, they are cut off from their donors. As long as PayPal willfully ignores how its platform is being used to fund hate, it is complicit in white supremacy and must be held accountable. We cannot allow PayPal to enable white nationalist groups and finance their hateful, white supremacist causes.
We don't need another Kenosha to happen for us to recognize how dangerous and reckless these groups are. We can't let PayPal play both sides - either PayPal is standing with white nationalists or against them.
Below is the letter we will send to the executives of these online platforms: 
Here is the Petition:
Dear PayPal,

In 2017, PayPal demonstrated leadership and made a commitment to stop profiting from hate. But right now, your corporation is choosing to allow the #FightBack Foundation to translate their support for racist violence into donations for Kyle Rittenhouse.

We are calling on PayPal to

 immediately to stop processing payments for this cause, and follow through on the commitments it has made to avoid profiting from hate.