Stand with students protesting injustices on campus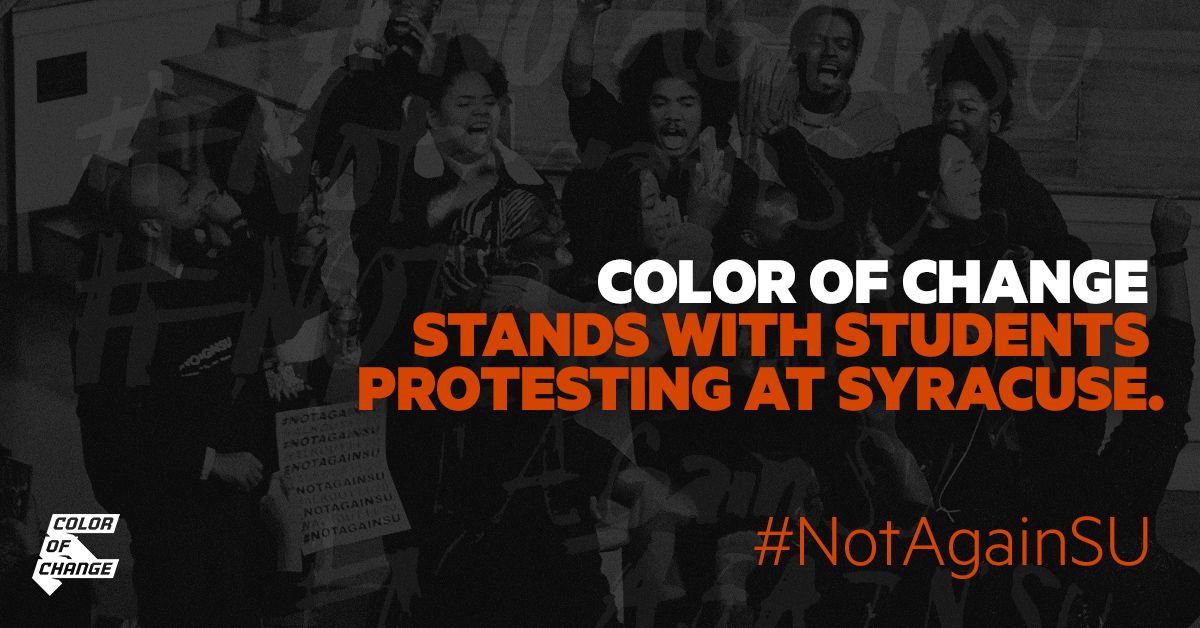 Instead of punishing the students on campus who are committing racist, homophobic, and anti-Semitic hate crimes, Chancellor Kent and the administration has been punishing the students protesting against them. This is a gross mistreatment of our fellow students, who are simply fighting for their right to be safe on campus.
Campus activist group #NotAgainSU has created a list of clear, reasonable demands that will make campus safe and comfortable for Black students, Indigenous students, and Students of Color. These demands are long overdue. Write to Chancellor Kent and the administration and them to implement #NotAgainSU's demands with compromise or conditions.