#NoPlatform white supremacist groups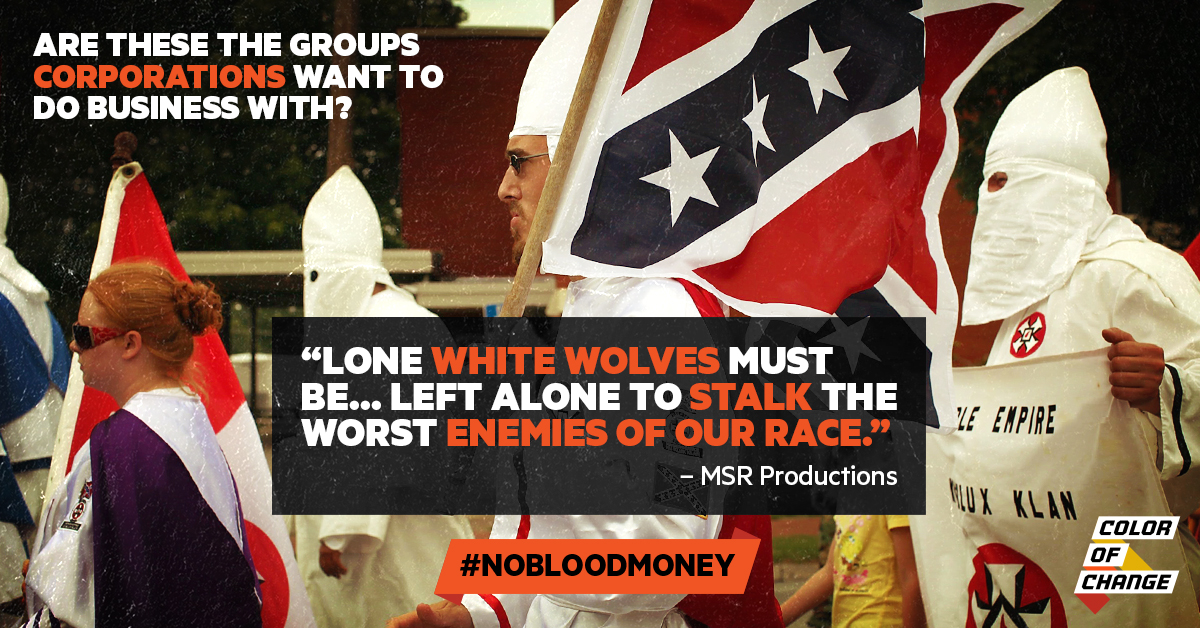 We dealt a major blow to white supremacist groups when we got payment processing companies like PayPal and American Express to cut white supremacists off. But white supremacist groups are not resting. There are still many platforms out there for them to spread their hate. YouTube, Periscope and other video and podcast platforms are critical infrastructure for spreading white supremacist beliefs. We must challenges these companies to act and #NoPlatform white supremacist groups. And we've shown that we have the power to move the corporate giants that can make this happen.
Take the fight to the next level. Demand YouTube, Periscope and other content platforms #NoPlatform white supremacists!
To YouTube, Periscope and other video, podcast, and tech platforms:
Here is the Petition:
Immediately cut off hate groups from your platforms.

The rapid spread in white supremacist groups, members, and real world acts of violence is inextricably connected to the ability of hate groups to easily communicate and share their racist, bigoted, and often violent messages online.

By providing white supremacists and other hate groups a platform to communicate and spread their message you are directly enabling the rising violence and vitriol directed at marginalized communities. Worse, you're profiting from it. Our communities will not stand for any corporations that aim to make a buck off white supremacy. Take immediate action and cut hate groups off from your platforms and commit to creating and enforcing effective anti-hate and harassment terms of service.