Tell NJ Governor Murphy: Keep Your Promise to Black Voters!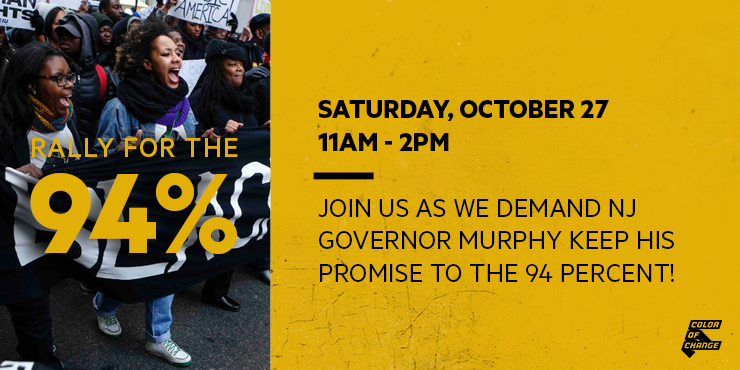 WHAT: Rally for the 94 Percent! 
WHEN:  Saturday, Oct 27, 2018 @ 12:00 pm 
WHERE: Mount Calvary Missionary Baptist Church, 231 - 251 Seymour Avenue Newark, NJ 07108
94 Percent of Black voters cast their ballots for New Jersey Governor Phil Murphy in 2017. Without this support from the Black community, it is unlikely that Phil Murphy would be New Jersey's governor—53 percent of white voters supported his opponent. But nine months into his administration, Governor Murphy has not focused on critical issues facing the 94 percent. 
Join our partner at the New Jersey Institute for Social Justice as we demand Governor Murphy take the concerns of our community seriously! We will be joined by local and national leaders including Black Women Lawyers, Salvation and Social Justice and the NAACP.