Minneapolis Charter Commission: Approve the amendment, and let's re-imagine community safety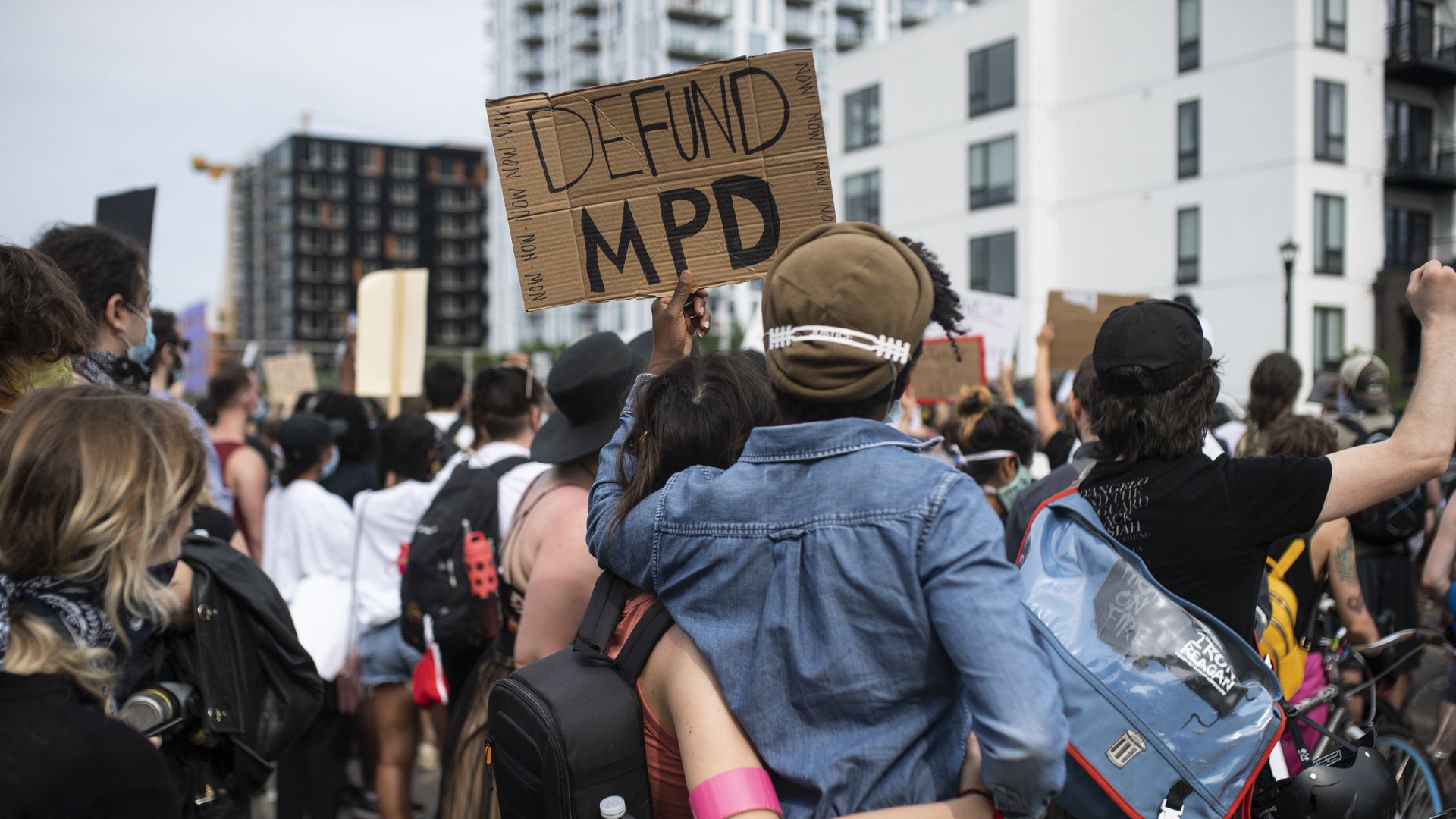 Photo: Stephen Maturen/Getty Images
On Wednesday, August 5, the Charter Commission will come to a decision on the amendment to disband Minneapolis Police — and we need all hands on deck to hold them accountable. 
Here's where we are: 
In June, the Minneapolis City Council voted unanimously to advance a potential ballot measure to change the city charter and dismantle Minneapolis' police force. This was an important step forward to re-imagine community safety and disband the police department that murdered George Floyd. 
Black organizers made that first step happen. Standing with Black Visions and Reclaim The Block, Color of Change sent thousands of texts, tweets, and letters demanding action — and made more than 2,300 calls to Minneapolis City Council members in less than 24 hours.
The City Council stood with us to move the charter amendment forward. When we demanded action, they listened. And we have to stay the course.
The Charter must be changed to establish a Department of Community Safety and Violence Prevention and remove the rigid requirements that keep MPD locked in place. As the people of Minneapolis, we deserve a meaningful community process to re-imagine health and safety that is not blocked by the City Charter. If the charter is changed, MPD will not be dismantled overnight; instead, the charter change will begin a thoughtful transition to a department that actually keeps our communities safe.
The Charter Commission thinks we aren't paying attention. The Charter Commission could think we'll let our efforts to disband MPD die in committee through bureaucracy and pop-up commission meetings. We won't let that happen. We need to show them we are paying attention. 
The Charter Commission is a 15-person body of appointed commissioners who will review and evaluate the proposed amendment. The Commission may either approve or reject the proposed amendment referred by the City Council, or it may offer a new, substitute amendment. From there, the amendment faces Minneapolis Mayor Jacob Frey and a fast-impending deadline to make it on the November ballot.
Tell members of the Minneapolis Charter Commission: We're still watching, and we will continue to hold Minneapolis leaders accountable — this week, next month, and beyond. Move the charter amendment forward as-is and let Minneapolis voters decide our city's future.