Keep the Truth in Our Classrooms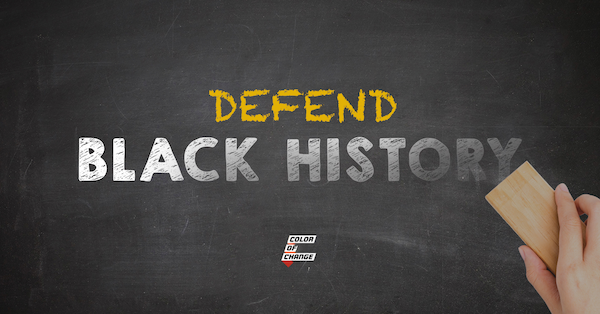 Here is the Petition:
Earlier this year, Governor Ron DeSantis signed the "Parental Rights in Education" bill into law, restricting a school's ability to teach LGBTQ+ history or discuss sexuality or gender identity with students. Florida isn't the only state taking steps to erase mentions of sex and gender identity in schools; more than 19 states this year considered similar legislation. Just like the anti-Black history laws that make it harder for educators to teach Black history in the classroom, this swath of anti-LGBTQ+ legislation is based in fear and puts our kids and our communities at risk.

Accurate and complete education is often life-or-death for Black youth. Black people have been crucial in the fight for LGBTQ+ rights and visibility, and when a Black child goes to school and has their identities reinforced, that student has one more place where they feel accepted. However, this type of hateful legislation will lead to adverse outcomes for the sexual and mental health of all Black youth; study after study shows that comprehensive sex education leads to fewer unplanned pregnancies, less sexual violence, lower rates of transmission for sexually-transmitted infections, and even lowers rates of bullying and suicide in students.

Providing children and our communities with a complete history, devoid of bigotry and fear, better prepares us to sustain the loving and inclusive communities our children need to thrive. Blackness is not a monolith, and our children deserve to know the truth of their extensive history; any attempt to erase this truth risks a repeat of historical atrocities. Queer and Black history is essential to the fabric of our country, and we must fight back against anti-Black and anti-LGBTQ+ legislation wherever it occurs.