Tell Missouri Attorney General Eric Schmitt: Free Lamar Johnson NOW!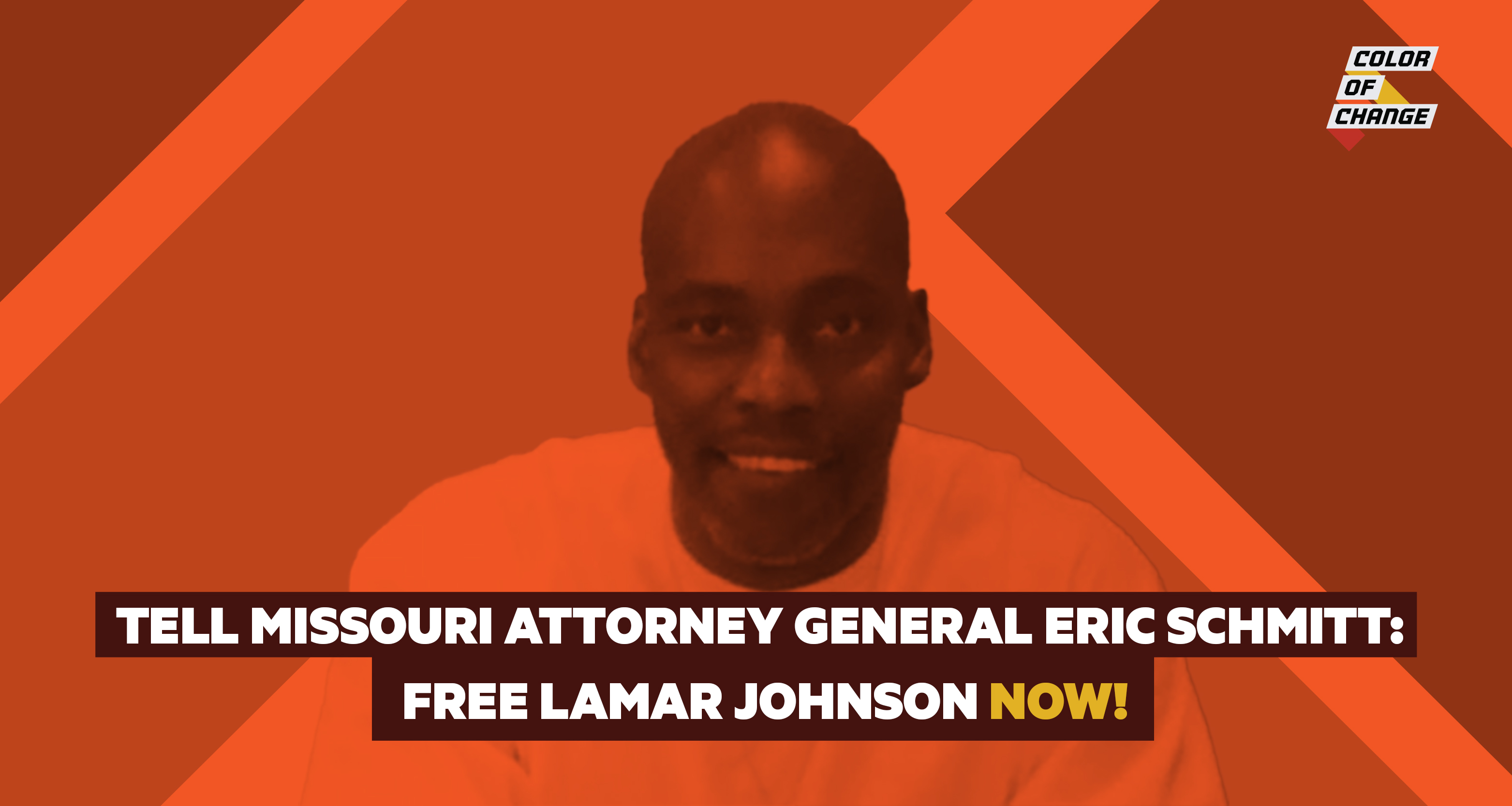 Missouri Attorney General Eric Schmitt is stopping Lamar Johnson, an innocent Black man, from reuniting with his family.
In 1995, Lamar Johnson was falsely accused, wrongly convicted and sentenced to life in prison without the possibility of parole. More than two decades later, St. Louis Circuit Attorney Kim Gardner discovered multiple instances of prosecutorial misconduct in Lamar's case including the bribing of the prosecution's key eyewitness, who later recanted his testimony.
Now as part of an effort to right the wrongs of tough-on-crimes policies, Kim Gardner has petitioned the courts to hear the evidence of innocence and grant Lamar a new trial. 
But Missouri Attorney General Schmitt is BLOCKING Lamar's new trial and release. Schmitt claims that Gardner has no authority as a prosecutor to correct a miscarriage of justice and that the state technically cannot request a new trial for a defendant.
This is morally reprehensible — why wouldn't Schmitt want to support freeing an innocent man? Not to mention, Lamar has already lost so much. The racist criminal justice system in Missouri has essentially robbed Lamar of his life and promising future. Johnson wasn't even released after the men actually responsible for the crime came forward and confessed, in 1996 and 2002. The very least Missouri officials can do is give Lamar his day in court.
It's time for Attorney General Schmitt to stop playing political games with Lamar's life. That is why we are demanding that Schmitt immediately end his efforts to block Gardner's motion for a new trial and reverse course by joining hundreds of community advocates and legal experts in securing Johnson's freedom. 
Sign the petition.
Below is the letter we will send to Missouri Attorney General Eric Schmitt.
Here is the Petition:
Dear Missouri Attorney General Eric Schmitt,


I am calling on you to immediately end your efforts to block Circuit Attorney Gardner from obtaining a new and fair trial for Lamar.  I ask that you stop standing in the way of Lamar's right to have his evidence of innocence heard and considered by a fair tribunal. 

[Your signature]