Tell Twitter's Advertisers: Keep Twitter Safe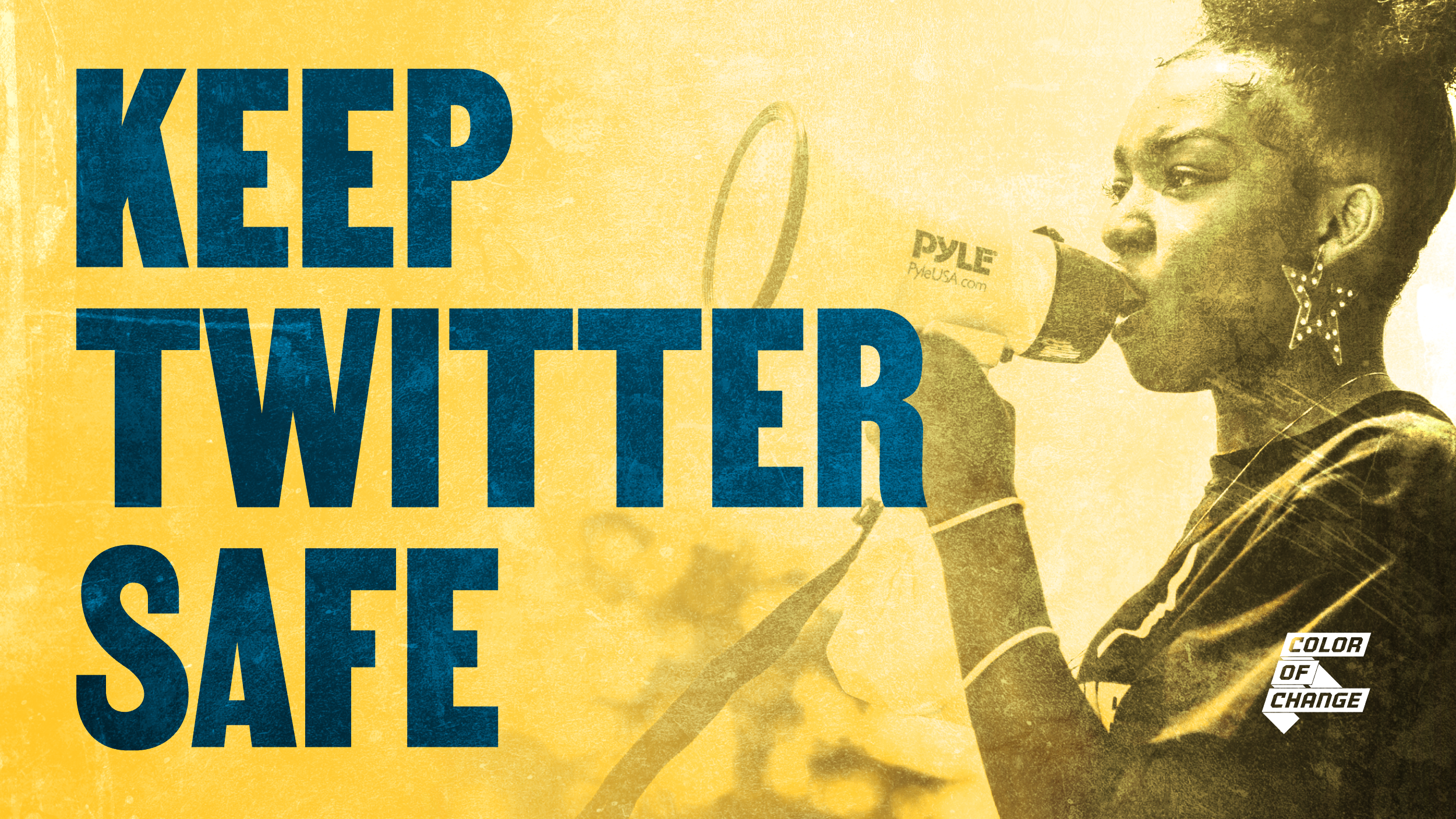 Within hours of Musk taking ownership of Twitter last week, the use of the n-word on Twitter skyrocketed by over 500 percent. Researchers have confirmed that since he took over that the content and tone of Twitter posts became more oriented towards hate speech with significant reach for this hate content. 
Over the weekend, Musk himself spread vile falsehoods about the vicious attack on House Speaker Nancy Pelosi's husband — tweeting a baseless conspiracy theory rooted in anti-LGBTQ hate. He's also asked his team to review a section of Twitter's hateful conduct policy that specifically protects the platform's transgender users. To top it all off, we already know that Musk has publicly supported restoring the account of former President Donald Trump, among others; Musk could bring back people who have been banned from Twitter for spreading hate, inciting violence, and pushing misinformation. Even though Musk met with Color Of Change, and other civil rights leaders this week, his slashing of thousands of Twitter jobs on Friday demonstrates he's not serious about his pledges to limit hate and misinformation on the platform ahead of the mid-term election.
At a time when the internet is increasingly being weaponized to attack Black people and destroy our social and political rights, Musk's takeover of Twitter threatens our safety in both the virtual and physical worlds. That's why Color Of Change is calling on our members to help us fight back against the unaccountable tech billionaires who refuse to prioritize our safety. Twitter relies almost exclusively on its advertisers for revenue, who Musk needs to keep happy in order to pay off the billions in debt he took on to buy Twitter. If we can get Twitter's top corporate advertisers to withhold their ad dollars and demand substantive policy and enforcement changes, we can force Musk protect Black users from hate, harassment and misinformation. 
Already, advertisers like GM and L'Oréal have suspended their advertising on the platform. Help us push advertisers like Disney, Coca-Cola, Unilever, and Proctor & Gamble take action too!
Here is the message will send to Twitter's biggest corporate advertisers:
Here is the Petition:
Dear Advertisers, We are calling on you to take concrete actions to ensure that Twitter is a safe and welcoming environment for Black users. We ask that you publicly commit to ceasing all advertising on Twitter until Elon Musk meets the following demands to protect vulnerable users and keep hateful content off the platform:

Implement a robust and transparent content moderation system by enforcing community guidelines to keep hateful and racist content off Twitter.
Conduct a fully independent third-party evaluation of Twitter products and policies for discrimination and civil rights violations.
Do not reinstate the accounts of previously suspended and deplatformed users.
Maintain and continue to enforce the current hateful conduct policies prohibiting the targeted misgendering or deadnaming of transgender individuals. In addition, Twitter must uphold the company's stated commitment to enforce its existing prohibition against the use of the term "groomer" and other such hate-driven slurs that falsely, baselessly and maliciously characterize LGBTQ+ people, allies and medical professionals who help them as pedophiles; as these are clear calls for harassment and violence that are in violation of Twitter's hateful conduct policy.

Already, companies as diverse as General Motors and L'Oréal have begun to pause their advertising on the platform until brand and user safety can be assured. As a corporate leader and company that has a strong investment in brand safety, you should cease advertising on Twitter until Elon Musk meets these demands and adheres to the promises he has made to ensure that Twitter is a welcoming platform.