Tell Kansas City Star: Black Women Deserve Better Reporting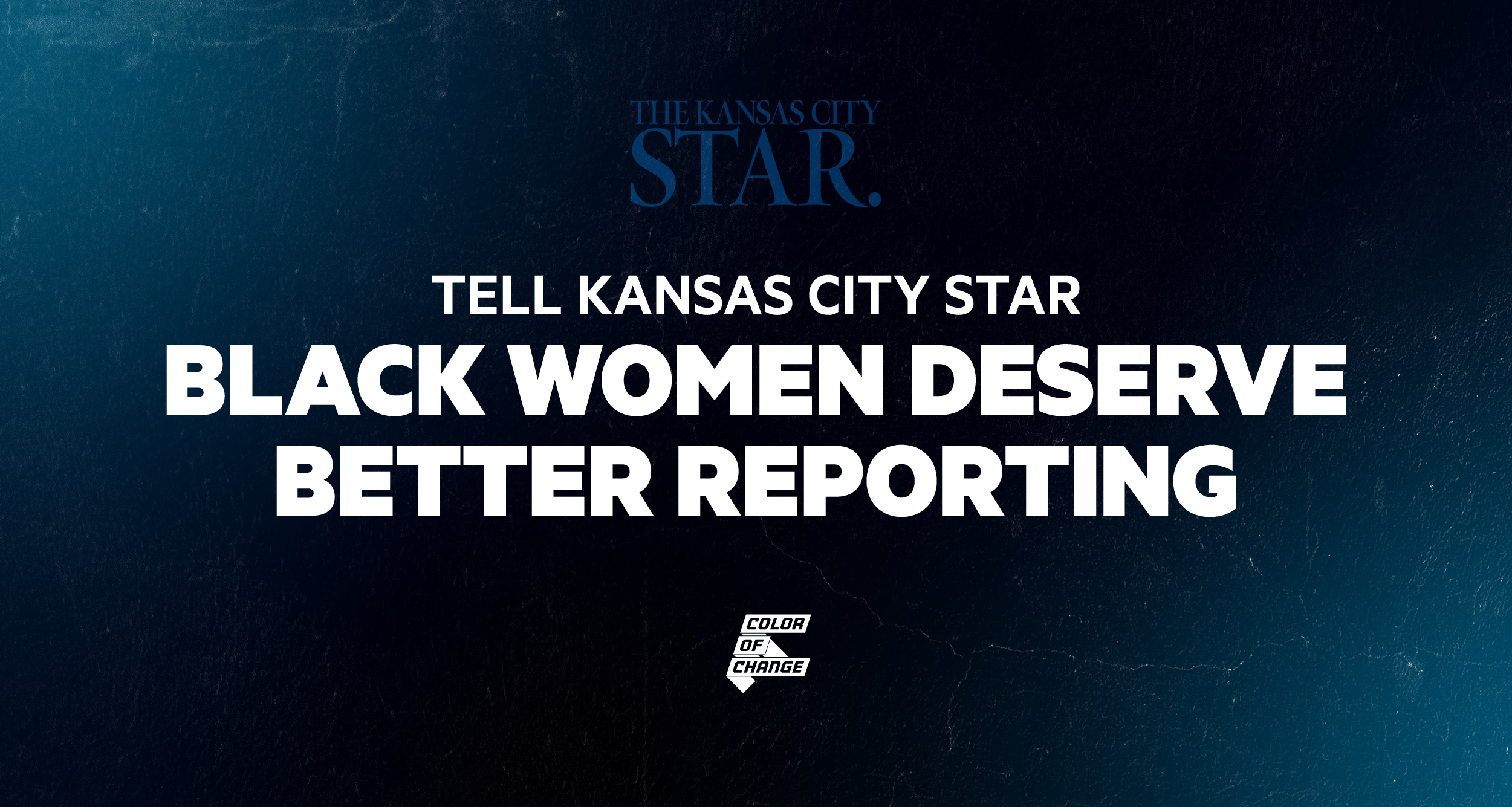 For months now, the Black community in Kansas City, Missouri, has been concerned  a serial killer is targeting Black women. These concerns have been dismissed by the Kansas City Police Department–with the police  even going  as far as calling the claims "rumors" and "unfounded." Instead of properly investigating community testimonies, media outlets including the Kansas City Star chose to parrot the narrative from the police. The media maintained that there was no serial attacker in Kansas City. Then a Black woman escaped from captivity.
The woman, known only as T.J., was held in captivity for weeks, subjected to sexual and physical abuse, and shared that her friends had been killed by her white captor. The Kansas City Star and other media outlets did not do their due diligence.  By denying the possibility that Black women are being targeted by a serial offender and uncritically adopting the accounts of the police, the Kansas City Star has failed local Black communities and shown why it must make a public commitment to revise its editorial standards and overall protocols to ensure just and accurate reporting. 
The Kansas City Star consistently adopting cops' accounts is a troubling pattern that ignores how unreliable the police can be. Just last year, in the case of Cameron Lamb, the police planted evidence in the fatal shooting of an innocent Black man by police. In another instance, Malcolm Johnson was murdered by police, but the outlet did not mention that he also was beaten by police. These instances showcase a pattern of narrative neglect that paints an inaccurate picture of the issues facing Black Americans. 
Missing Black women is a crisis in this country. Despite accounting for less than 15% of the female population, Black women and girls make up nearly a third of missing women. Cases involving missing Black people and other people of color are less likely to be solved by police and receive less media attention when compared to missing white people, particularly white women. As the name suggests, "Missing White Woman Syndrome" describes the media's disproportionate fascination with missing white women at the expense of people of color. The preoccupation with missing white women leaves stories of missing Black women and girls under-reported. Organizations such as the Black and Missing Foundation were created specifically to address the lack of just news coverage and representation. The media plays a significant role in shaping public discourse. By neglecting to adequately cover missing Black women, the Kansas City Star is contributing to the narrative silence. 
Inaccurate reporting has a harmful impact on our communities. We no longer can act as if the phenomenon of Missing White Woman Syndrome happens by accident. Media outlets must take responsibility and reflect on how their practices continue to diminish Black stories and Black lives. The disregarding for Black experiences puts us in danger and risks further invalidation of our stories. Media justice demands equitable journalistic practices, and publications such as  the Kansas City Star have thus far engaged in the dehumanization of Black people. We demand that the Kansas City Star publicly adopt protocols from bias reporting training and deeper narrative work that supports an equitable lens. Our communities no longer can be deprioritized and dismissed. Will you join us in calling for more equitable journalistic practices?
Below is the letter we will send to Mike Fannin, President and Editor of the Kansas City Star
Here is the Petition:
Dear Kansas City Star,

When you failed to investigate community concerns about a possible serial attacker targeting Black women, you failed the Black community. News outlets, including the Kansas City Star, must work to end the pattern of explicitly or implicitly disregarding the accounts of Black people, especially when the police are involved in the story. Just journalism requires balance, not a wholesale dismissal of community concerns. The role of journalism is to investigate all sources of information equitably to uncover truth. Color Of Change challenges the Kansas City Star to interrogate how it might be contributing to invalidating the stories of Black people and, in that interrogation, adopt protocols from bias reporting trainings and deeper narrative work that supports an equitable lens. We have seen time and time again the effects of news and media outlets ignoring the concerns of Black communities. We implore you to do better. 

Sincerely,

[Your Name]