#JusticeforHakim: Demand Detroit officers are held accountable for murdering Hakim Littleton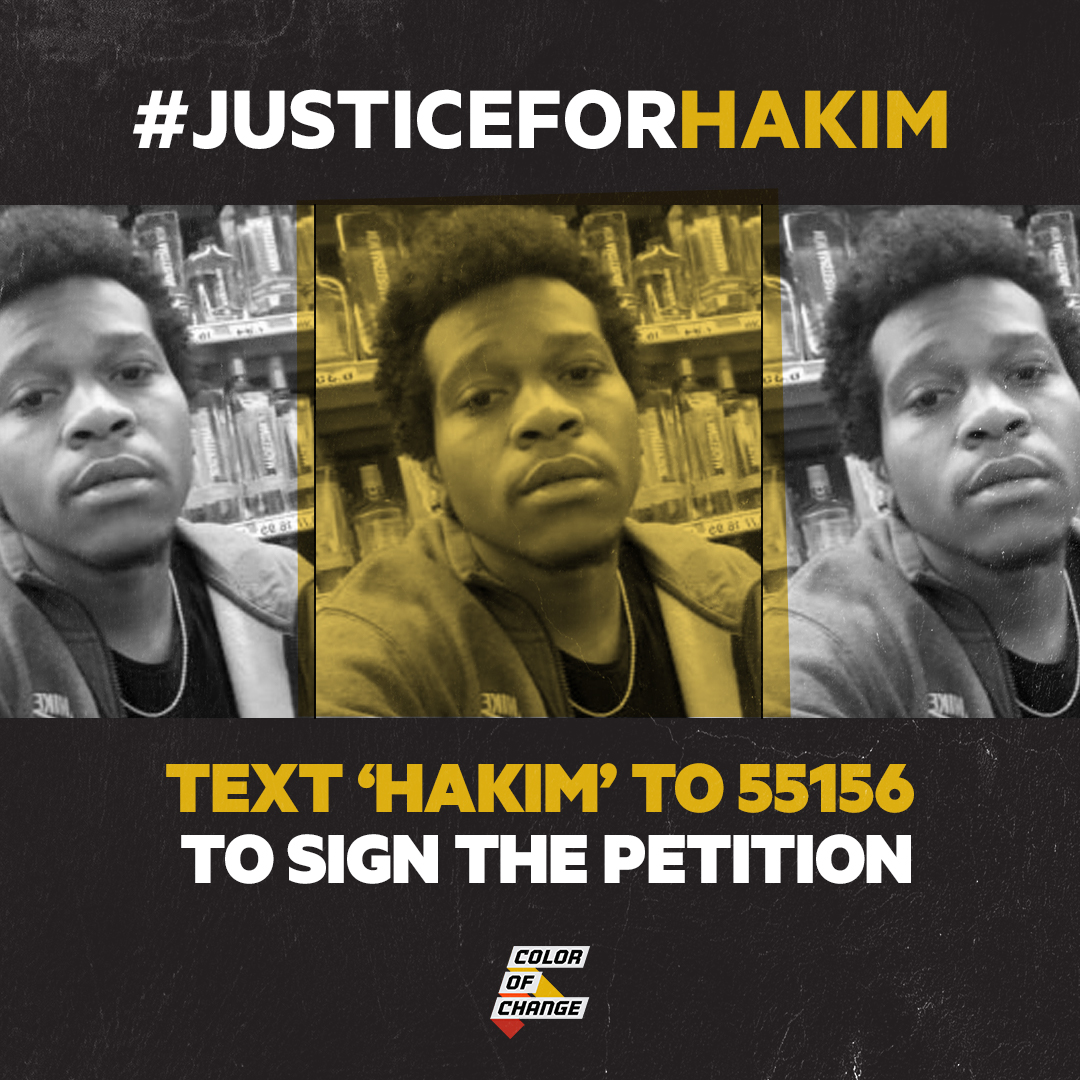 Photo Credit: Win McNamee / Getty
The Detroit Police Department has a history of abusing and killing Black people. And even in the midst of a global uprising against police brutality, Detroit's careless, callous, and racist officers took the life of a Black man in an execution-style murder in broad daylight.
On July 10, Hakim Littleton's friend was being arrested -- and in the process, Hakim drew a gun, shot at an officer, and ultimately missed. After Hakim was tackled and lay face down on the ground, he was repeatedly shot, and one officer even shot him in the back of the head at point-blank range. Detroit police officers executed Hakim. 
Despite the clear and egregious misconduct of the police officers, Police Chief James Craig has spewed lies to the media, misrepresented what happened the day Hakim was murdered and continues to conspire against Hakim by referring to the officers as "heroes." The department even tried to hide the additional video footage that clearly shows Hakim was shot multiple times from behind as he lay face down on the ground. 
Regardless of the lies from Chief James, the witnesses at the scene know exactly what happened -- Hakim was murdered by one of the most violent police departments in the country.  
Hakim's murder is indicative of the culture at the Detroit Police Department. In early July, while protestors in Detroit rallied to put an end to police violence, the Detroit Police Department drove their police SUVs into the protestors, showing a blatant disregard for their lives. The officers sped off from the scene and have not been held accountable.
And earlier this year, it was revealed that the Detroit PD Narcotics Unit has been running a corrupt operation targeting Black and Brown communities for over a decade. The Internal Affairs' investigation found that cops planted drugs on innocent Black people, embezzled funds meant for informants, falsified evidence, and made faulty search warrants.
The Detroit PD is beyond repair and no amount of minor reforms will put an end to their violent and often deadly behavior. We must demand justice for Hakim and continue to demand accountability from the police department before another Black Detroiter becomes a hashtag. The Detroit Police Department has terrorized Black communities for far too long with no accountability. Everyone from the department itself to the mayor's office is responsible for Hakim's murder and the systemic abuse of Black people, so we're demanding justice from them all. We're calling on Mayor Mike Duggan, Prosecutor Kym Worthy, and Attorney General Dana Nessel to 1)  release the officers' names, 2) fire them, 3) launch an independent investigation, and 4) Mayor Duggan to fire Chief Craig for his handling of the case.
Here is the Petition:
Dear Mayor Mike Duggan, Prosecutor Kym Worthy, and Attorney General Dana Nessel, 

I am demanding that the officers who murdered Hakim Littleton are immediately held accountable for taking his life. 

The Detroit Police Department has a violent history of abusing Black, Brown, and poor people in Detroit. Their time for accountability is long overdue. The viral video of Hakim's murder, which the Detroit PD tried to keep private, clearly shows Hakim being shot multiple times from behind and in his head as he lay on the ground face down.

I call on you to 1)  release the officers' names, 2) fire them, 3) launch an independent investigation, and 4) Mayor Duggan to fire Chief Craig for his handling of the case. 

Sincerely, 

[Your Name]