Demand JP Morgan Chase pay corporate reparations in the form of cash payments to Black communities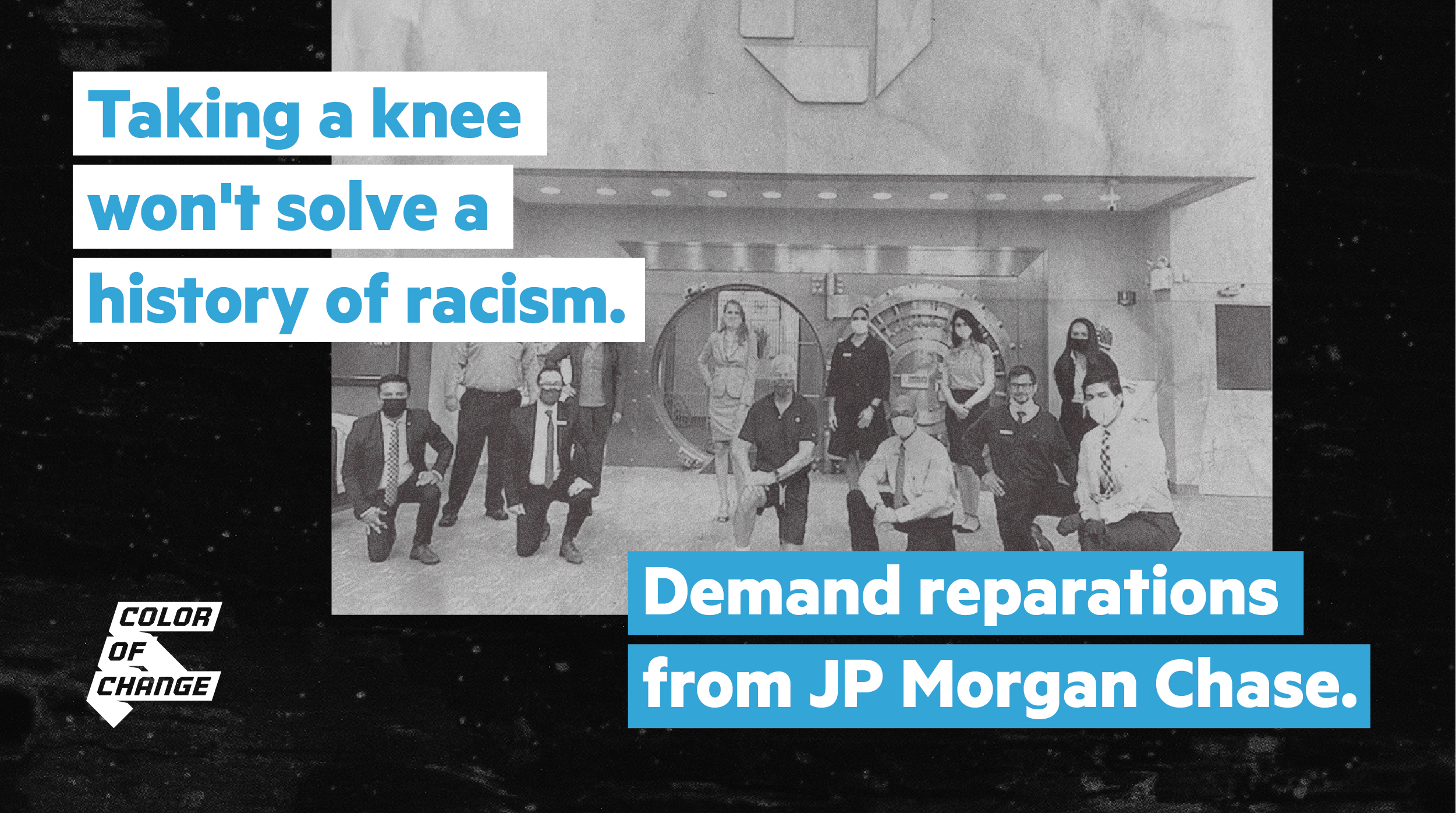 It is unacceptable that JP Morgan Chase reported $33.8 billion in second-quarter revenue while having a known history of slave ownership as part of its portfolio. Banking institutions have and continue to play an active hand in the oppression and marginalization of Black people. Without directly confronting the varying ways banks have contributed to generations of racism and currently deny loans, increase interest rates, or flat-out deny service to Black families, these institutions will continue to adversely affect the economic health of Black communities. 
The racism baked into the American banking system can and will be changed if we continue to hold these institutions accountable for the hollow efforts they make to show solidarity for Black lives and liberations. Sign this petition to pressure JP Morgan Chase to enact corporate reparations for its history of racism.
Below is the letter we will send to Jamie Dimon, CEO of JP Morgan Chase: 
Here is the Petition:
Dear Jamie Dimon,

JP Morgan Chase has a deep history of contributing to racism which continues to harm Black people both before and during the current pandemic. The solidarity shown in support of Black lives falls short of the recompense Black people deserve to level the economic playing field. Due to the continuous claims of racism both historical and current, JP Morgan Chase must commit to cash payments to Black communities, correct its lack of Black C-suite level representation, and remove its racist practices.