Join the Movement. #EndMoneyBail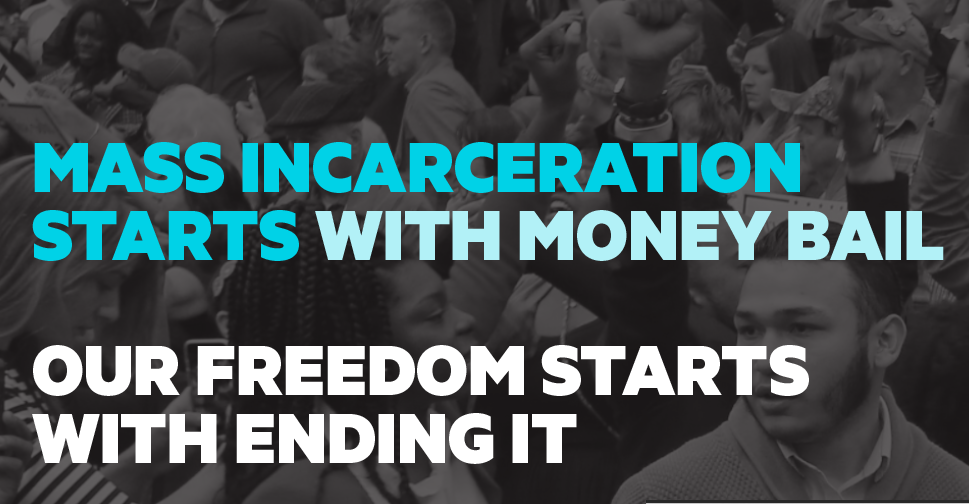 Money bail is a basic underpinning of mass incarceration. Every day, there's an estimate of 700,000 people sitting in jail--the majority are unconvicted and only there because they cannot afford to pay bail. This harmful practice of caging unconvicted poor folks causes financial hardship, rips families apart, and induces trauma. Folks like Sandra Bland and Kalief Browder died as a direct result of money bail. Both were criminalized for being Black and locked in jail cells simply because they couldn't afford their freedom.
There has been a national push to end the slave practice of money bail, but with the Trump administration and alt-right takeover of our federal government, real change will come from the ground up. Since 2015, Color Of Change has intentionally worked with grassroots organizations to hold prosecutors, like Dallas County District Attorney Faith Johnson, accountable to not using bail to keep unconvicted folks jailed and ousting bad prosecutors, like for Houston DA Devon Anderson and former Chicago DA Anita Alvarez, who don't meet our demands. We work in coalition with the National Bail Out Network to provide the digital tools necessary to execute the Mama's Day Bail Out as well as other local and national bail outs. We have also organized bail forums, luncheon workshops, and film screenings to engage Black folks on the harms that bail causes our communities. But we still have a lot more work to do.
We didn't get here by accident. In the past 20 years, the average bail amount and the number of for-profit bail bond companies have exploded due to the American Bail Coalition's lobbying efforts within the American Legislative Exchange Council. Together, legislators and corporations have passed bills that exploit and extort resources from poor mostly Black folks.
Join our Movement to #EndMoneyBail and hold your local decision-makers accountable for putting their Black constituents over bail profiteers!