Demand that Jackson, MS residents get reliable access to clean water!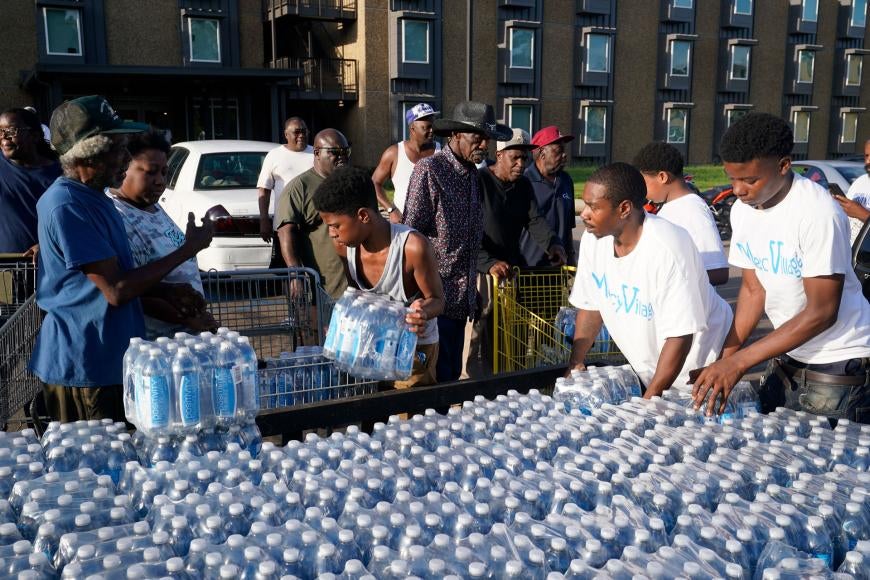 PETITION LANGUAGE HERE
Here is the Petition:
Governor Reeves,

The people of Jackson, Mississippi are at risk. By your withholding of the crucial funds necessary make the necessary improvements to the Jackson water systems, you are committed targeted violence against your own constituents.

People have been sounding the alarm for years, and this crisis should come as a surprise to no one. This issue will not resolve on its own; it's up to your leadership to put an end to this crisis. Rather than point fingers, you must do everything in your power to ensure Jackson's water system has the necessary improvements. Finally, Jackson should not have to fund-match to get the help the city and its residents so desperately need. As governor, it is up to you to ensure the entire state is happy and healthy without holding them hostage.

You were elected to serve the people, and you must do your job. The people demand that you work with the Mississippi State Legislature to release the funds necessary to update Jackson's water systems so that your own constituents have reliable access to clean water.