Honor Rosa Parks and Celebrate Black History Month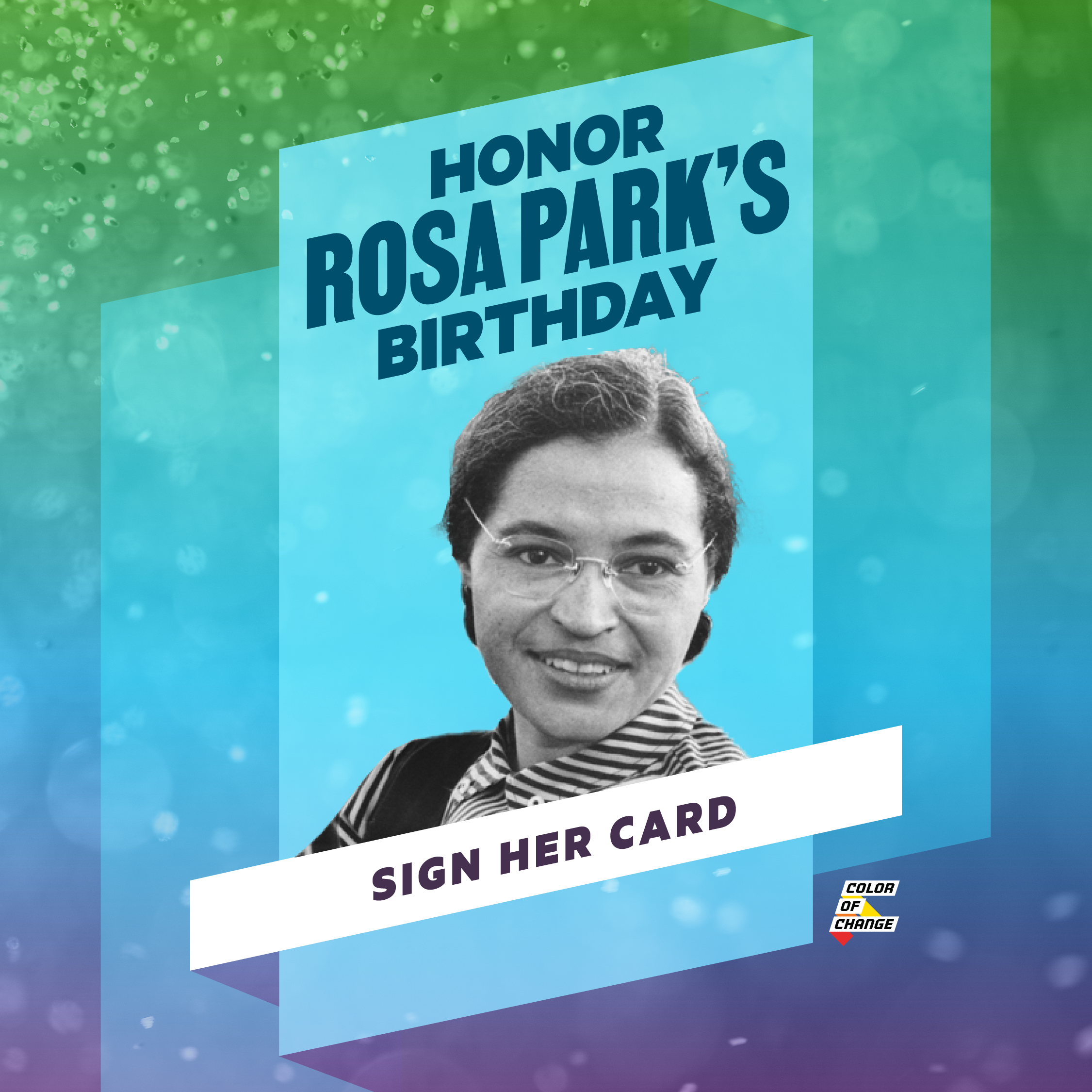 Today, we honor Black women like Rosa Parks as part of our celebration of Black History 365 days a year. You can take part in this celebration too by taking a few moments to sign her card.
Every historical anniversary we honor is how we nurture and create a more human and less hostile world for Black people. That includes everything from our work to end prison profiteering to our campaigns to break up Big Tech and create new opportunities for Black people to succeed and thrive.