Tell Congress to protect Black voters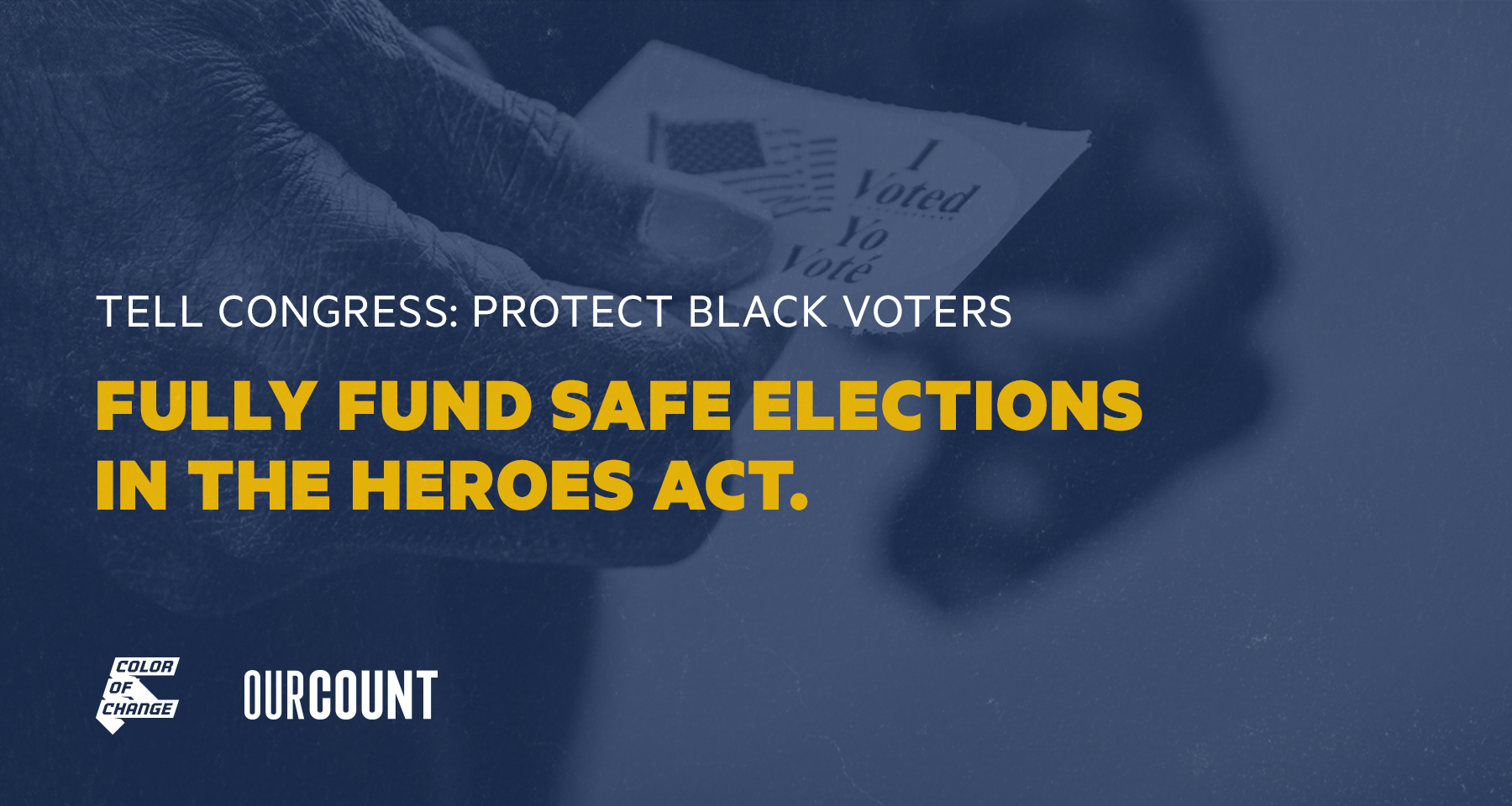 The ability to vote for people and policies that respect Black lives has always been a matter of life and death. But this year, certain accommodations for voters are urgently needed to protect our health and our rights from the COVID-19 outbreak and increases in violent rhetoric and behavior targeting Black people. After years of underfunding our elections infrastructure and administration, many states and communities don't have the common sense measures included in our 2020 Voter Justice Agenda that we've long needed to make voting less burdensome for Black voters and increase access to the ballot. 
Fortunately, we have the resources we need to protect our health and our votes this year. The $3.6 billion in the current version of the HEROES Act plus the $400 million from the CARES Act is the minimum states need in order to safeguard elections this year. It's crucial that we maintain or increase this amount in order to have free, fair, and safe elections in 2020. Join us in demanding Congress protect our health and our democracy by fully funding or increasing the Election Resilience grants to states in the final version of the HEROES Act.
Here is the Petition:
Dear [Senator],

I'm writing to urge you to protect public health and our democratic process. Please vote to fully fund or increase the $3.6 billion dollars included in the HEROES Act to safeguard our elections this year. 

With COVID-19 ravaging Black communities and an uptick in anti-Black rhetoric and violence in the media, states need this funding to reduce the need to vote in person and to make in-person voting as safe as possible. You have the power to ensure that no voter is forced to choose between our health and our voting rights. 

Please do the right thing and fully fund safe elections now. Thank you.

Sincerely,

[Your Name]