Tell Google to conduct a racial equity audit now!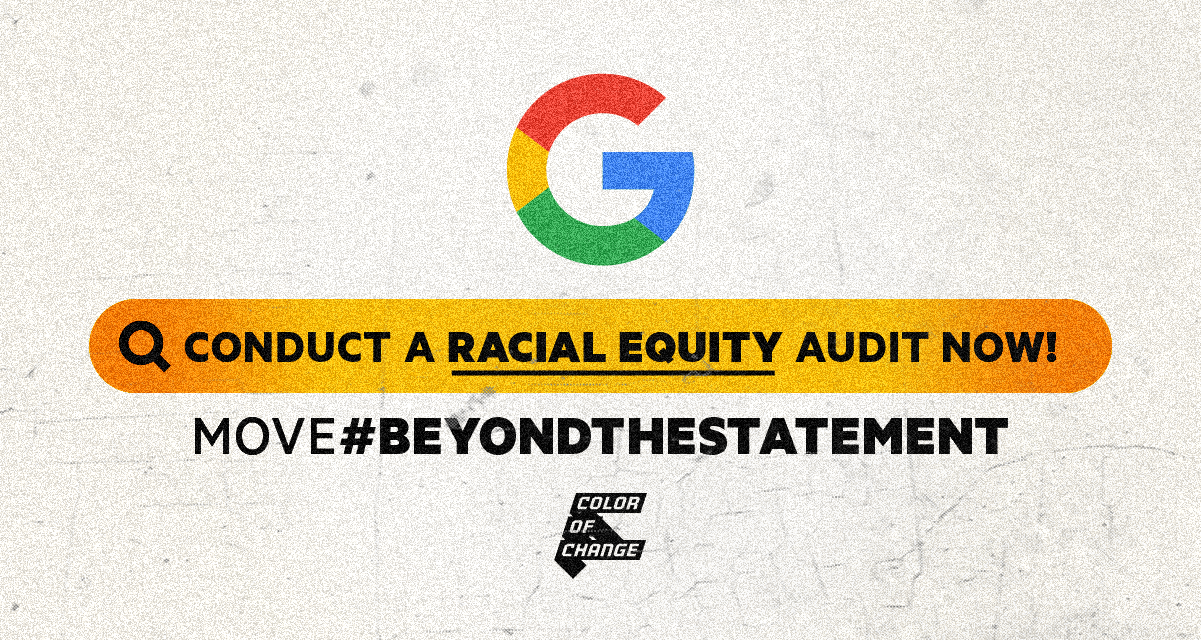 Last year, YouTube, and its parent company, Google, released an anti-racism statement in response to the racial justice uprisings sparked by the murders of George Floyd, Breonna Taylor, and Ahmaud Arbery. They proudly declared their support for Black people. The statements felt sincere, inspirational even, as YouTube and Google espouse hopeful statements about "coming together with the Black community" and taking actions that met "the urgency of the moment." They then pledged millions of dollars to support Black creators through fellowship programs and funds expressly dedicated to the development and amplification of Black voices. But instead of supporting the Black community, Google blocked companies from using racial justice terms like "Black Lives Matter" to place advertisements on related video content. They said Black Lives Matter when it was trendy, then implemented policies that block financial sustainability for Black creators and the creators who cover the movement.
At the same time that Google prevented advertisers from choosing ads based on Black Lives Matter content, they actively allowed advertisers to search and place their content on tens of millions of videos tagged with white nationalist terms like "White Power" or "White Lives Matter." This pattern is heinous. When advertisers cannot use search terms associated with Black Lives Matter, they are prevented from finding Black creators and the fans who support them, which diminishes the Black creators' income and cuts into their own business' profits. In turn, small Black businesses are prevented from growing wealth within the Black community and building financial stability for our families. 
These discriminatory practices are unacceptable. Join us in calling on Google to conduct a racial equity audit. 
Below is the petition we will send to Google.
Here is the Petition:
Mr. Pichai: 

We have learned that Google Ads blocks racial justice terms like "Black Lives Matter" and Black Power" while it allows search terms like "White Lives Matter" and "White Power." Such a practice upholds white supremacy, and suggests that Google doesn't actually care about Black lives like they declared last year in its racial justice statement. 

However, Google can begin to rectify this practice and other discriminatory practices that proliferate at Google's many companies by conducting an independent, racial equity audit. Such an investigation will provide Google with specific areas where it must eliminate discrimination in its products and workplaces.

In order to truly begin to combat Google's racism and discrimination problems, you must immediately conduct a racial equity audit.