Tell NC Gov. Roy Cooper: Free Dontae Sharpe!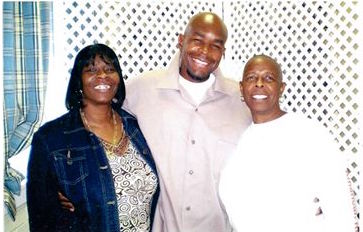 Dontae Sharpe was incarcerated at 19-years-old in North Carolina and spent 24 years in prison for a crime evidence proves he didn't commit. Dontae's case is a tragic example of the deep-rooted moral corruption of our criminal justice system where prosecutors and police can exploit racism and inequality to try and extract guilt from innocent people. The NC Governor Roy Cooper knows that Dontae is innocent but refuses to admit it because his case exposes the fundamental flaws in the NC criminal justice system and the ongoing corruption within Pitt County law enforcement.
By failing to act, Governor Cooper is allowing District Attorney Robb to hold up Dontae's release and use it as leverage against him to admit to a crime where all the evidence points to his innocence. Local prosecutors are the most powerful people in the criminal justice system but, in this instance, Gov. Cooper is in the position to undermine these cynical tactics from one of the worst local prosecutors in the country.
Join Color Of Change and the North Carolina NAACP in calling on North Carolina Governor Roy Cooper to #FreeDontaeSharpe.
Here is the Petition:
Dear North Carolina Governor Roy Cooper:

I demand that you seek justice in the case of Dontae Sharpe, a well-loved Greenville native who has spent 24 years locked up for a crime evidence shows he did not commit.

North Carolina took 19-year-old Dontae Sharpe's innocence, freedom, and life many years ago, but you can overturn this wrongful conviction.

As our elected leaders, we ask that you free Dontae Sharpe NOW!

Sincerely,

[Your Name]