Tell FL Prosecutors: Take Action Against Anti-Trans Laws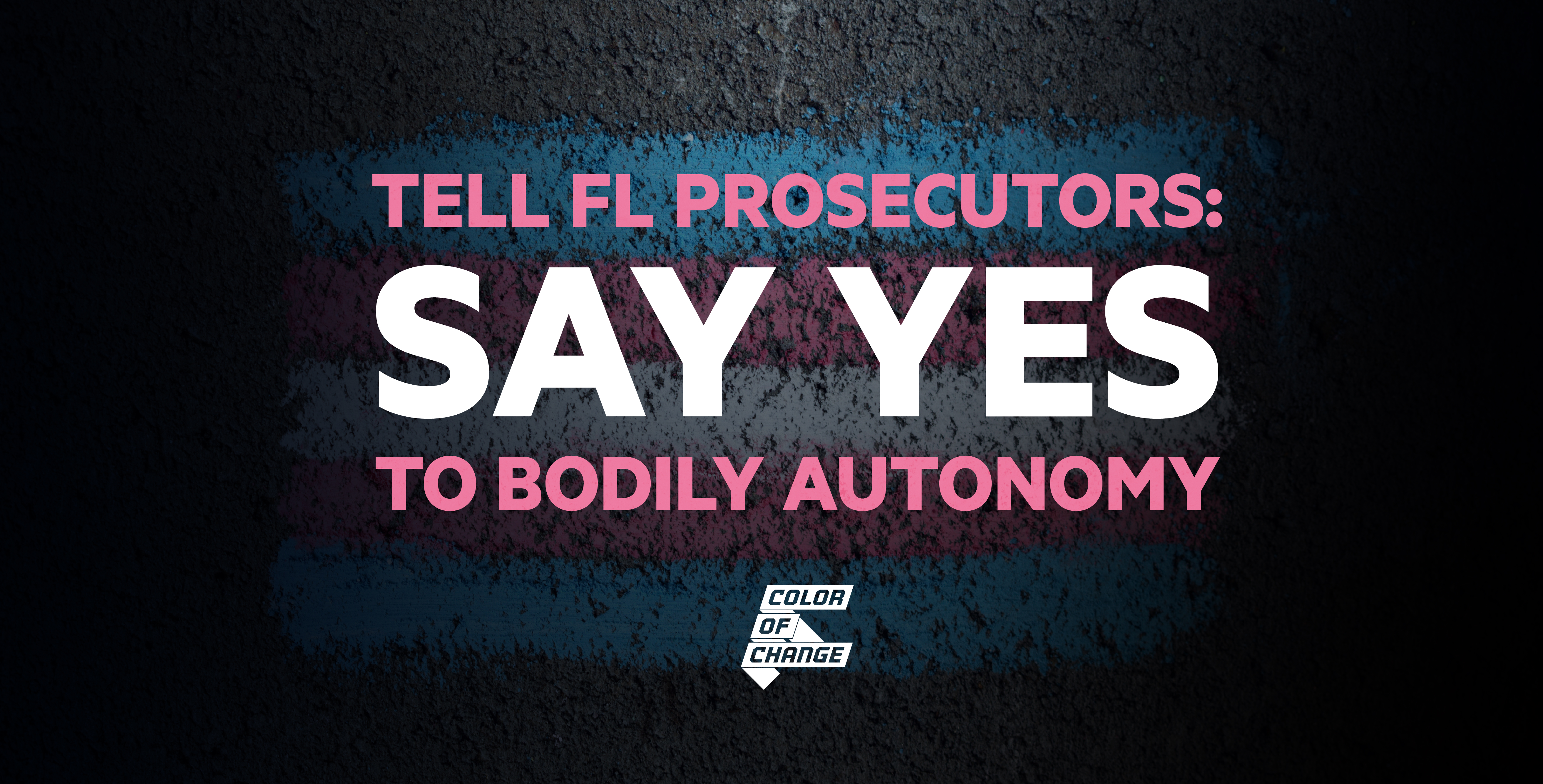 In late February, Texas Governor Greg Abbott announced a new directive that required the Texas Department of Family and Protective services to investigate parents and doctors who support or perform gender-affirming services for transgender youth. Yet again, the Texas government has deputized community members as agents of the carceral state by giving individuals including doctors, teachers, or friends the power to report the parents of transgender children to law enforcement. It's simply unacceptable. 
District attorneys across several of the largest cities in Texas have already announced their refusal to prosecute these cases stating, "We will enforce The Constitution and will not irrationally and unjustifiably interfere with medical decisions made between children, their parents and their medical physicians," and a judge in Travis County recently halted the directive for one family under investigation.  Now we're seeing that a similar anti-trans law could be passed in the Florida state legislature – we need your help to get ahead of it.
That's why we need you to call on four prosecutors in key cities in Florida to take a proactive stance against laws that criminalize trans youth and their loved ones. Can we count on you to join the fight?

See below the petition that will be sent to FL State's Attorneys:
Here is the Petition:
As I'm sure you know, last month Texas Governor Greg Abbott ordered a directive stating that licensed professionals who have any form of contact with children who receive gender-affriming care could face criminal penalties for "failure to report child abuse" and that the parents of these children would be investigated by the child-welfare agency, and potentially have their children taken from them. 

Governor Abbott's directive, similar to Florida's HB211, is both cruel and unconstitutional. Fortunately, several Texas District Attorney's have made public commitments to not interfere with medical treatment: they refuse to consider gender-affirming care to be child abuse, and will not prosecute anyone who's involved in providing such life-saving care. The wave of legislative attacks targeting LGBTQ+ youth necessitates the type of coordinated effort and commitment that we see Texas DA's engaging. 

As a State Attorney you have the power to refuse to prosecute. No one should fear arrest and incarceration for simply doing their job and supporting young trans people.

Sincerely,
Friend