Demand Justice For Ralph Yarl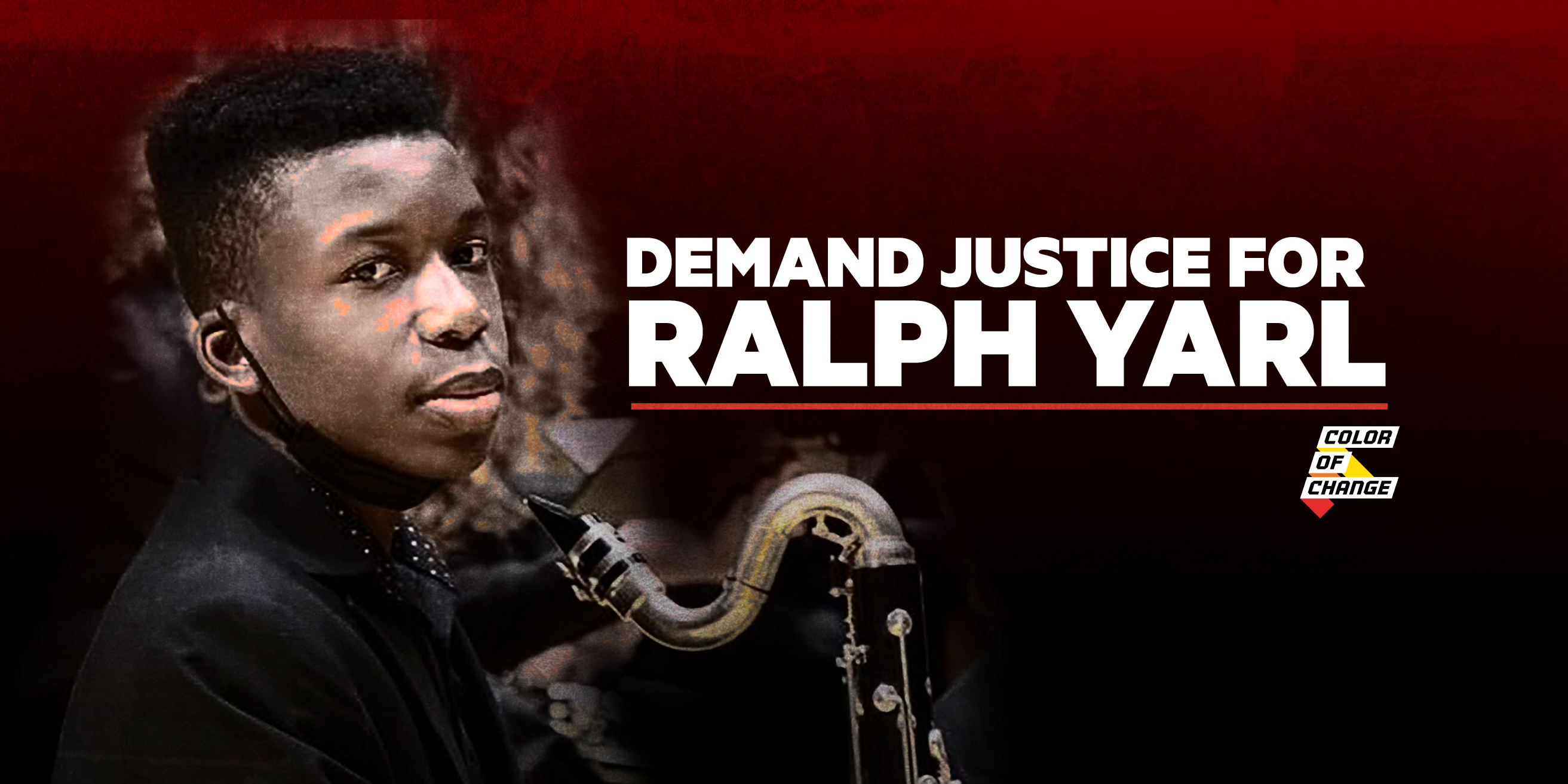 On April 13, Ralph Yarl, a 16-year-old Black high school standout, was ruthlessly shot in Kansas City, Missouri.
Ralph was trying to pick up his siblings from their friends' home when he accidentally went down the wrong street and wound up at the wrong house. He rang the doorbell and was met by a hail of bullets fired through a glass door. Ralph was shot in the head and arm, suffering serious injuries before being helped by neighbors who found him lying in the street. That is unconscionable.
A simple mistake of going to the wrong house should not have resulted in Ralph nearly losing his life. For too long, Black children have been targeted and attacked for their mere existence. What happened to Ralph on April 13 is another example of that.
Let's be clear: Ralph should not have been shot. He should have gotten safely back home that night.
On Monday, the Clay County prosecutor charged the shooter with first-degree assault and armed criminal action. 
But the charges do not address the systemic racism when it comes to "Stand Your Ground" laws in this country. Across the nation, individuals armed with firearms are emboldened to shoot first in more and more situations. Dating back to 17-year-old Trayvon Martin's murder in Florida in 2012, such actions put more Black people in danger.
Missouri enacted a "Stand Your Ground" law in 2017 and it must be repealed. That is why we are demanding that the Missouri legislature take action.
Below is the letter we'll send to members of the Missouri legislature:
Here is the Petition:
Dear Representative or Senator,   

What happened to Ralph Yarl is unconscionable. Ralph is recovering from bullet wounds after nearly being killed for simply getting lost and knocking on the wrong door. That is both shocking and unwarranted. 

That's why we are looking for you to take action. We demand that you repeal Missouri's "Stand Your Ground" law that was enacted in 2017. 

You have the power to make it clear that a simple mistake must not result in a near-death experience for a Black teen in the future. You have the power to help eradicate situations like this, where a common interaction potentially could turn deadly.

We urge you to take action.