Demand Justice for Ahmaud Arbery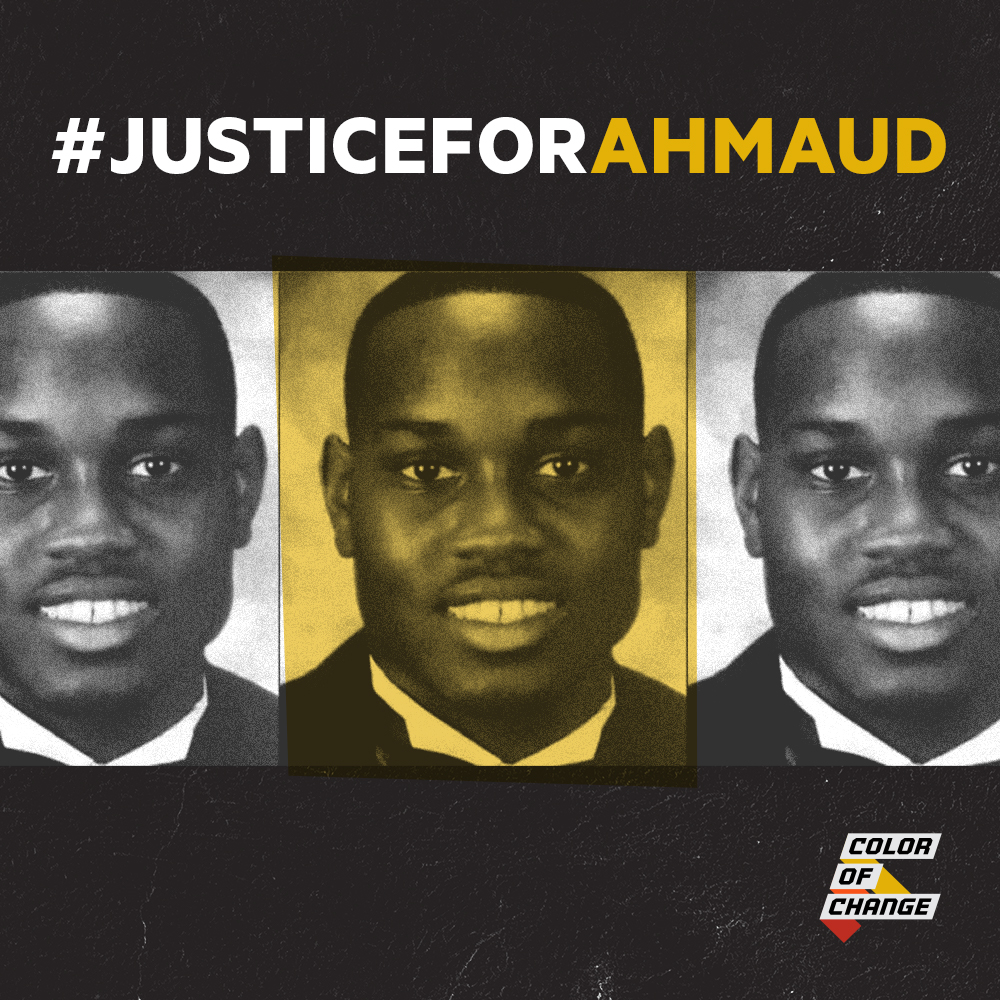 One year ago, Ahmaud Arbery, a 25-year-old Black man, was jogging near his neighborhood in Brunswick, GA when he was chased down, shot, and killed in cold blood. 
His executioners were father & son, Gregory and Travis McMichael, two white men, who told police they believed Ahmaud fit the profile of a suspect. But the truth is: Ahmaud's murder was an act of hatred and white supremacy. 
Videos of Ahmaud's murder went viral on social media, initiating a public outcry where millions gathered on the streets to demand justice for Ahmaud and his family. Since then, Georgia officials arrested Ahmaud's murderers, Gregory and Travis McMichael, and DA Jackie Johnson was voted out of office. Nevertheless, Ahmaud's family is still awaiting justice.  
Black people should be able to go for a jog without fearing for their lives. That's why we're continuing in our fight to end the systemic practices that allowed for Ahmaud Arbery's life to be stolen in the first place. 
Georgia has a Civil-War era Citizen's Arrest law which allows private citizens to arrest someone if they have immediate knowledge or reasonable suspicion that the person has committed a crime. But we know this law is really a loophole that allows white supremacists like the McMichaels to justify their acts of violence and vigilantism. 
Governor Brian Kemp recently unveiled legislation that would overhaul the citizen's arrest law -- we must keep up the pressure to ensure this law is gone for good. 
Ahmaud's death is akin to a modern-day lynching. Enough is enough. We are calling on Georgia Governor Brian Kemp to ensure the citizen's arrest law is repealed NOW.
Sign the petition demanding Governor Brian Kemp repeals the Georgia Citizen's Arrest law.
Here is the Petition:
Dear Governor Brian Kemp,

Ahmaud Arbery was a young Black man who was barbarically shot and killed by Gregory and Travis McMichael. Because of your recommendations to the Glynn County police department, the McMichaels went MONTHS without getting arrested. 

We are looking at you to take responsibility for the large role you played in delaying justice for Ahmaud. It's time to repeal Georgia's Civil-War era citizen's arrest law NOW.