Coca-Cola, Starbucks, Verizon, Target: Stop supporting police foundations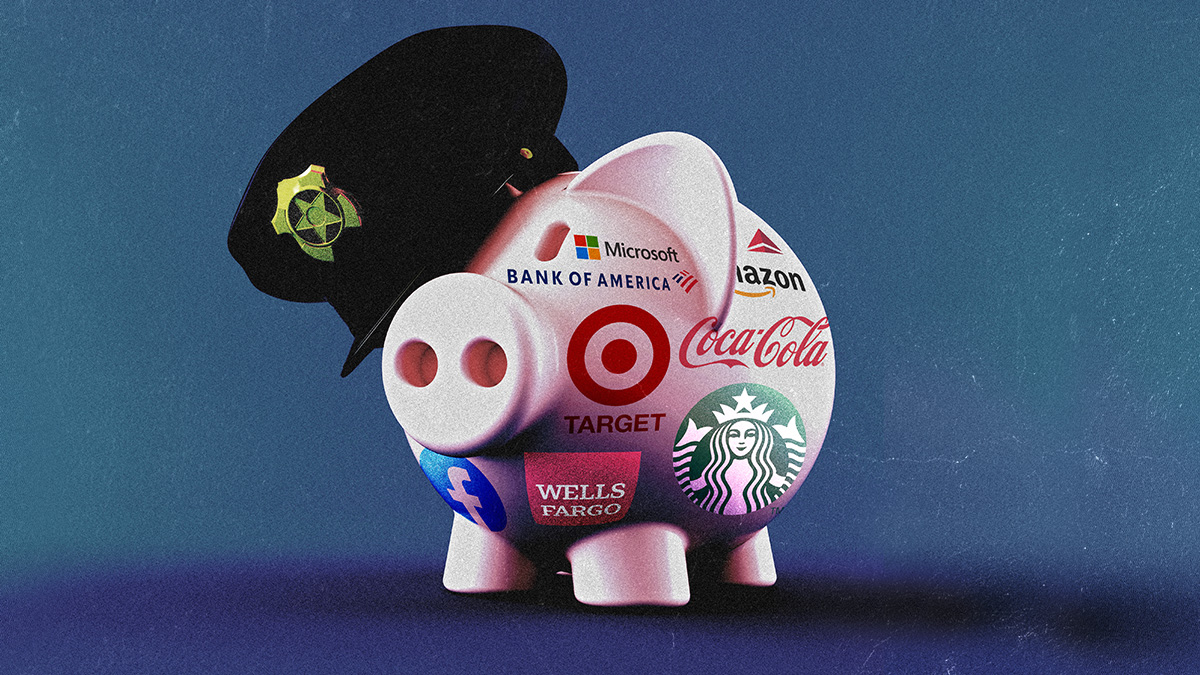 As the nation demands justice for George Floyd, Breonna Taylor, and every Black person murdered by racist cops, calls to defund the police are gaining traction nationwide. 
We have to keep up the pressure and hold local leaders accountable. But to divest from policing and invest in what keeps our communities safe, healthy, and housed, we also have to address policing's secret weapon: Police foundations. 
While police budgets are public documents that must be approved by local elected officials, police foundations exist as a backchannel to funnel private money and resources toward law enforcement. 
There are over 200 police foundations in the U.S. that allow corporations — including Verizon, Walmart, Starbucks, Amazon, Bank of America, Target, Coca-Cola, Delta Airlines, Suntrust, Chevron, Wells Fargo, Waffle House, and many more — to contribute to police departments outside of public funds. 
Corporations should NOT be in the business of policing. Join us to demand corporations like Coca-Cola, Facebook, and Target divest from police foundations and refuse seats on police foundations' boards. Add your name now. 
From Atlanta to Minneapolis, Los Angeles to New York City, police foundations directly support the continued hyper-surveillance of communities and the militarization of police. Just six days after Rayshard Brooks was murdered by police, the Atlanta Police Foundation paid $500 bonuses to every police officer in the city. NYC's police foundation explicitly embraces its role of expanding policing in ways that remove oversight. Instead of going through public approval, the LA Police Foundation asked Target to contribute money to buy surveillance software and donate it to LAPD.
Police foundations don't work for us and are not accountable to anyone but their major donors — the same corporations that release "statements of solidarity" with #BlackLivesMatter on social media, yet lavish military equipment on police officers at private galas. 
Corporations like Coca-Cola, Starbucks, Bank of America, Wells Fargo, Motorola, and Amazon are not only complicit — they are among police foundations' largest backers. Sign the petition to demand that corporations divest from policing. 
Police foundations normalize constant and growing policing. They fund "cop watch" programs that enable vigilantes to terrorize Black, Brown, and Indigenous communities. And foundation boards are filled with CEOs and top executives from tech, finance, retail, communications, and fossil fuel companies. 
After activists began calling on corporations to cut ties with police, foundations in at least four major U.S. cities have taken down public information on their partners and board members. So, we're calling them out. 
We are committed to holding these corporations accountable, and we demand that they immediately divest from the police foundations that have helped militarize the police and put our communities in danger. 
Add your name now. Call on corporations that invest in police foundations to: 
Here is the Petition:
Divest immediately from police foundations and any law enforcement non-profits. 

Not one dime to police foundations or cops. Cancel all current and future sponsorship deals with police foundations or law enforcement non-profits, including event partnerships, participation in galas or fundraisers,  and in-kind donations of equipment, software, data, or technology. 

Refuse any positions on police foundation boards. 

Current employees — at all levels — who sit on a police foundation's board should immediately step down from those boards. Future employees should be banned from representing their employers on any police foundation board or in any law enforcement non-profit organization.