Demand Applebee's Increase Wages Equitably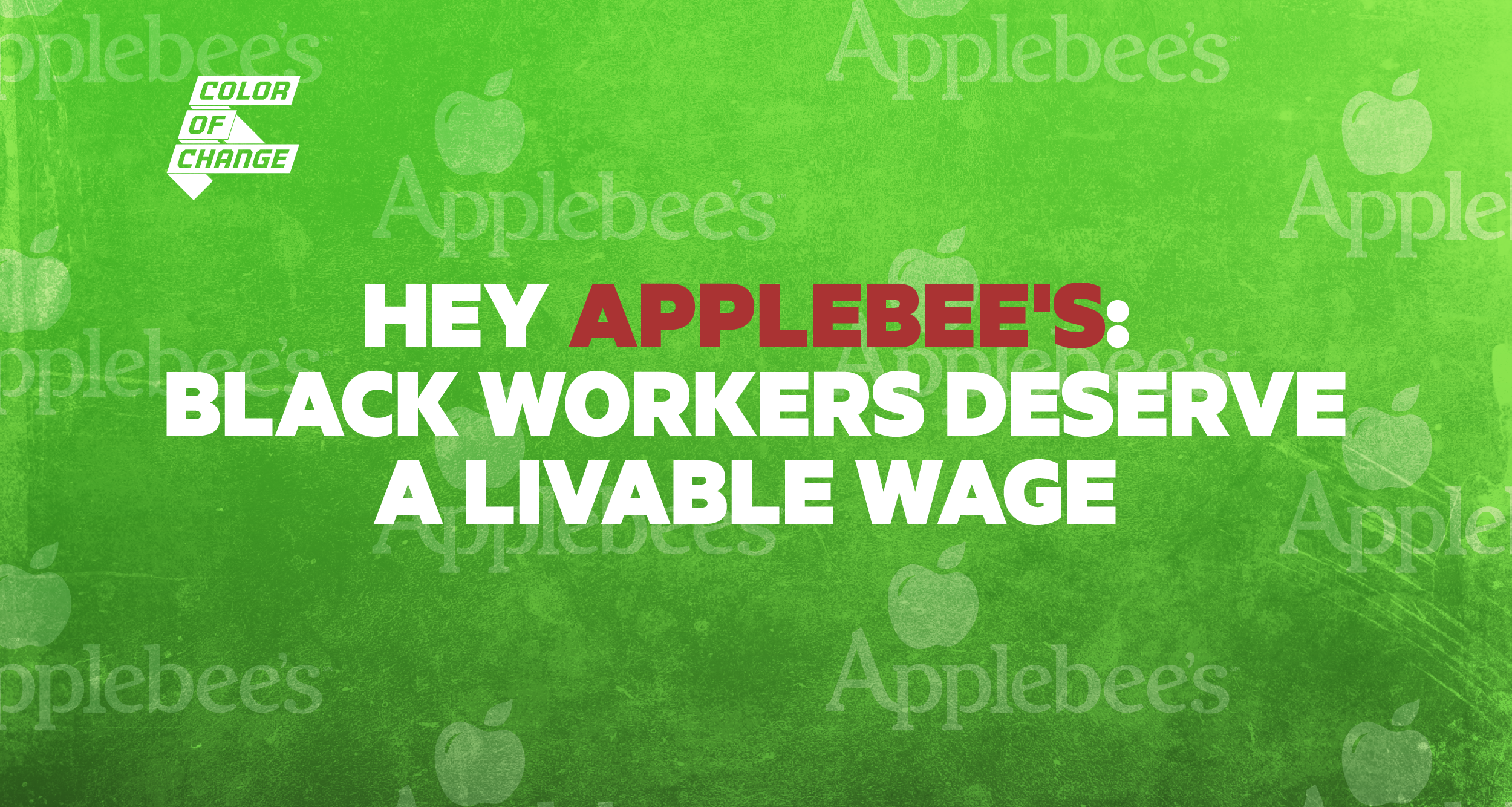 Black and low-income workers at Applebee's in New York, Alabama and Illinois are demanding the restaurant chain pay workers at locations in predominantly non-white communities equitably with workers in predominantly white communities. They also are demanding safe working conditions. Workers are no longer accepting exploitative working conditions and are willing to hold their employers to task now more than ever. Applebee's discriminatory response to the Great Resignation is exacerbating race and gender wage gaps that already exist in the restaurant industry, as well as a racial wage gap that has grown wider since the pandemic. That's why we are telling Applebee's not all is good in the neighborhood until the company pays workers a living wage. 
Applebee's has a history of intentionally undermining workers' rights. Even after a wave of resignations due to low pay and mistreatment, Applebee's has been slow to address the concerns of their workers. When the restaurant chain did make incremental steps toward progress, the implementation was uneven and disparate. Black employees and employees of color are hit the hardest by Applebee's unethical business practices. According to a report released by the nonprofit One Fair Wage in 2022, Applebee's in predominantly white areas such as Nebraska and Utah began offering pay ranging from $15 to $20 per hour plus tips, while Applebee's in predominantly Black communities continued to offer subminimum wage for tipped workers. We see this disturbing pattern even in the same city. There are Applebee's locations in Midtown Manhattan, which is 52% white, and in Harlem and the Bronx, which are 65% to 97% people of color. Servers in Midtown Manhattan make $15 to $17 per hour. Servers in Harlem and the Bronx? Only $10 an hour.
America's history with tipping service workers is steeped in racist history. First brought over from Europe, tipping as a practice took hold in America as a way to underpay Black service workers at the turn of the 20th century. Newly freed Black people were given substandard wages and were expected to make up the rest of their compensation in tips. Even more recent examples demonstrate the inherent inequality of the tipping system. Research shows that Black service providers are tipped less than white service providers, regardless of quality of service.
Applebee's is far from the only restaurant chain to rely on tips to subsidize employee wages. However, the clear pattern of racially uneven pay stands out. Just this past March, Applebee's executive Wayne Pankratz seemed to celebrate the economic hardships facing the working class and pushed his colleagues to lower wages. While Pankratz was fired for his comments, Applebee's seems reluctant to distance itself from his mentality in practice. In addition to subminimum wages and disparate pay rates, Applebee's employees are understaffed and overworked. Several thousands staff members have already left the company since the start of the pandemic, placing a strain on the remaining workers. These workers frequently complained about health and safety violations at multiple Applebee's locations. It is clear that Applebee's has put profits before its employees, with disastrous effects for Black workers and workers of color.
Below is the statement we will send to Applebee's executives:
Here is the Petition:
Dear Applebee's Executives:

Several Applebee's employees have reported wage theft, discrimination and unsafe working conditions at several Applebee's locations across the country. Many employees are earning a subminimum wage that has not kept up with inflation or the additional pressure created from understaffing. Interviews with Applebee's workers across New York City revealed that Applebee's is offering servers $15 to $17 per hour before tips in predominantly white areas, while offering servers just $10 an hour before tips in predominantly non-white communities. Subminimum wages disproportionately impacts workers of color, and we will not remain silent as this mistreatment continues. We demand that Applebee's in states an equitable, livable wage for all employees regardless of the restaurant's location. 

Sincerely,

[Your Name]