TAKE ACTION: Defund the police, and invest in communities now!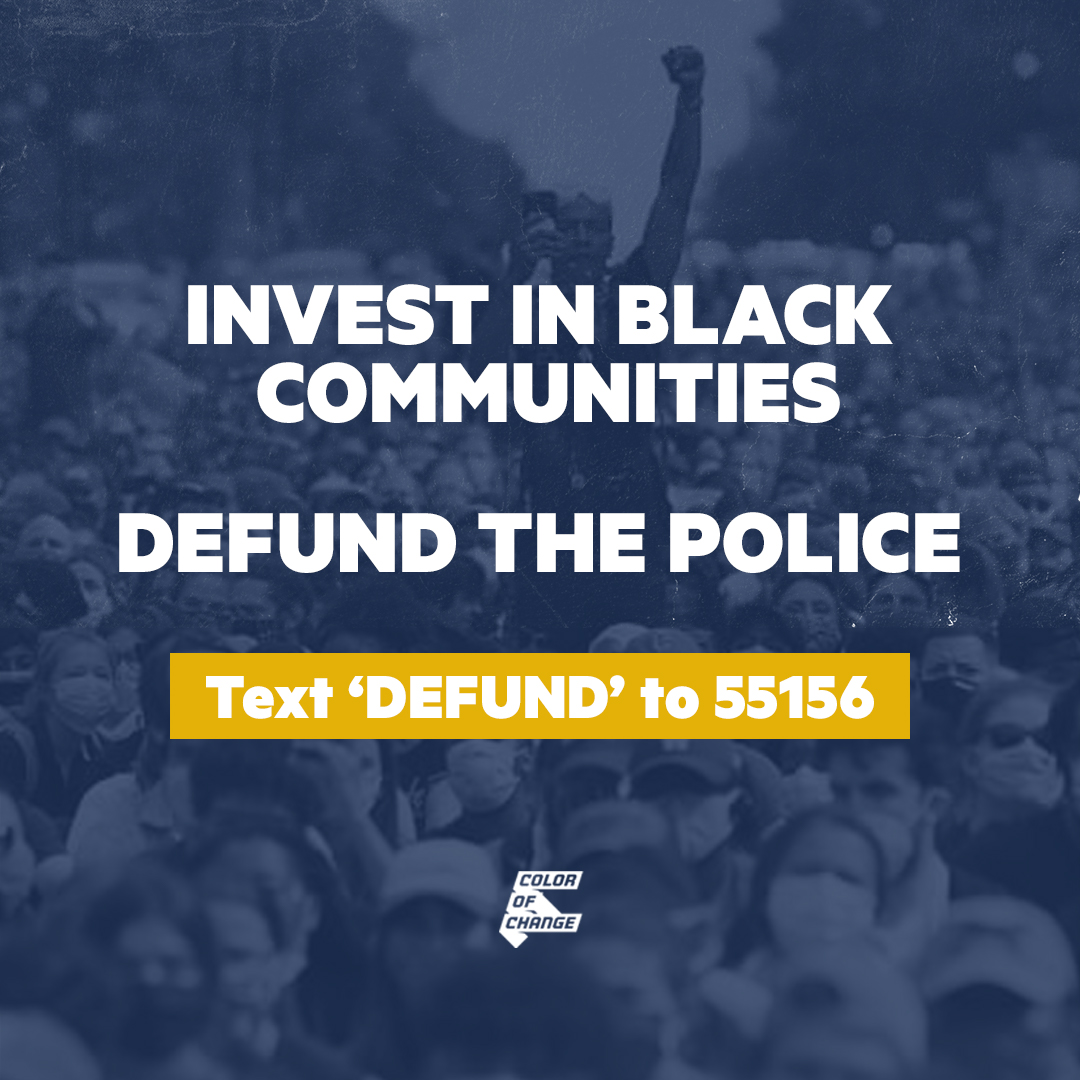 The killings of George Floyd and Breonna Taylor and so many more at the hands of police violence have left us all outraged, but our movement is stronger than ever. In unprecedented steps, mayors across the country have made commitments to reassess how money is funneled to police departments. And the Minneapolis City Council recently approved a potential ballot measure that would change the city charter and dismantle the Minneapolis Police. Now it's up to us to hold them accountable, push for further systemic changes, and not lose the momentum needed to change the institution of policing forever.
We know that policing doesn't keep us safe, communities do. Policing doesn't lead to thriving communities, investment does.
Communities are in desperate need of the things that keep us safe, housed and healthy, like investments in schools, jobs, affordable housing, parks, mental health services, community centers, and libraries. But time and again, police budgets are bloated at the expense of our safety. 
We must begin to envision the society that functions for ALL of us and we must begin by divesting from and dismantling the systems that unjustly harm Black people.
Join us by signing the petition to demand YOUR elected officials begin the process to defund the police and invest in community-based alternatives.
Here is the Petition:
Dear Elected Official,

I'm calling on you to invest in communities, and not continue to bloat the budget of our police department. Policing does not keep us safe, communities do. My demand is simple: reduce spending on policing and invest in our communities.

Black communities all across the country are in desperate need of investment in education, mental health services, jobs, and affordable housing, but yet police budgets take up most money, and there is little to no evidence that shows more police leads to less crime.

Do your part to protect Black and Brown lives.

Sincerely, 

[Your Name]