It's time for health outlets to cut ties with Jillian Michaels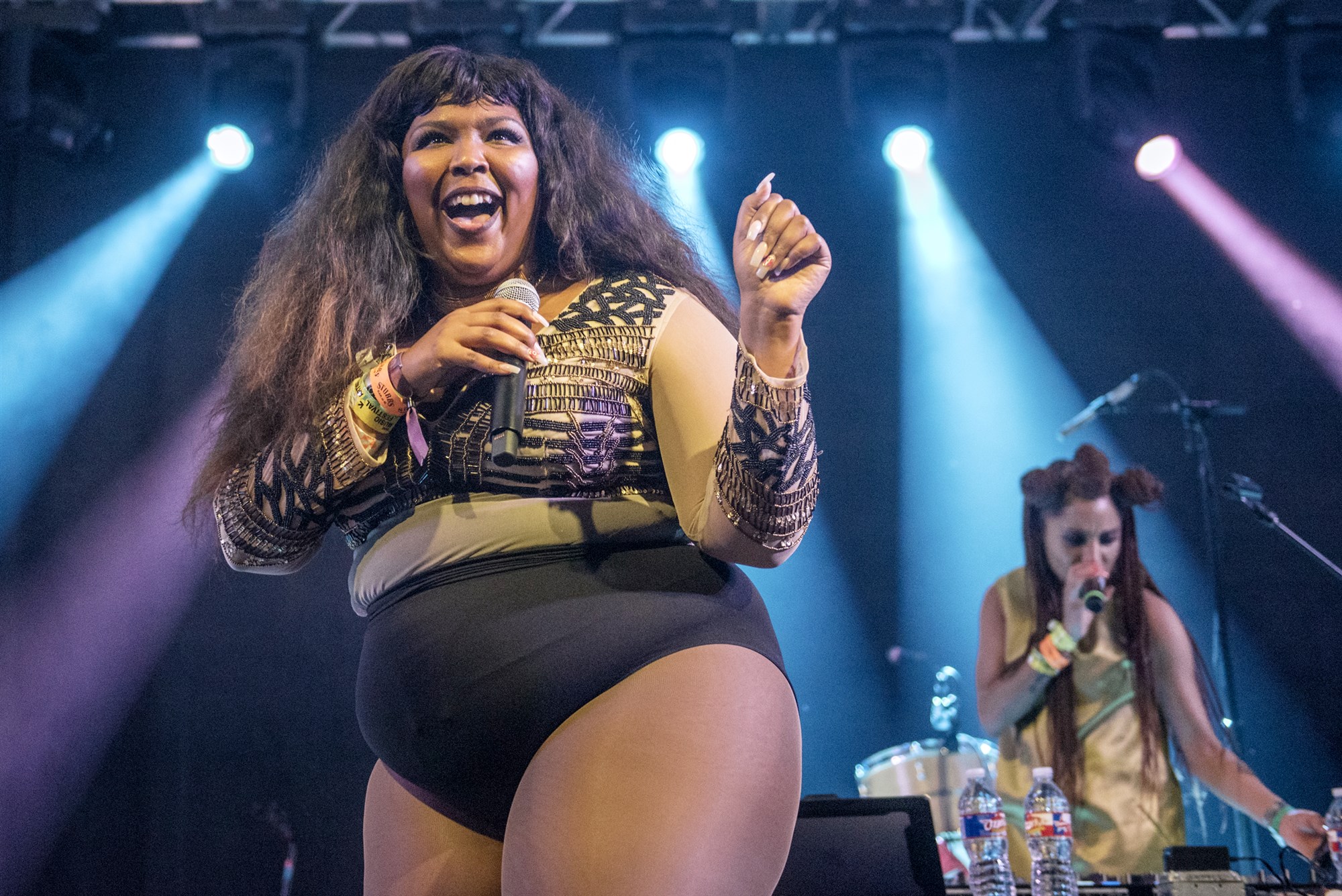 Popular trainer Jillian Michaels has been making headlines, but not for the supposedly health-positive work she normally promotes. During an interview with Buzzfeed News' AM2DM show, she commented on Black women rapper and musician Lizzo's body, saying "why are we celebrating [Lizzo's] body? Why does it matter...it isn't gonna be awesome if she gets diabetes." These comments are mean-spirited and harmful; while Jillian Michaels claims to makes these comments out of false concern for Lizzo's health, she is spreading misinformation and perpetuating stigma about the health and habits of Black people of larger sizes. It's 2020 — it's time to expect more from public figures. We must hold Jillian Michaels accountable for spreading these ignorant, hateful stereotypes.
For decades, doctors, nutritionists, and fitness gurus have focused on weight when prescribing treatments for people's "health." And for decades, these "experts" have been providing us with misguided advice, making recommendations that, far too often, solely respond to whether or not someone has a high body mass index (or BMI, a measure of someone's weight in comparison to their height), instead of listening to our health concerns and making thoughtful recommendations. This has life altering and deadly consequences for Black people. One Black woman in her early thirties passed away recently when doctors ignored her complaints of chest pain and shortness of breath, instead telling her to lose weight. Another Black woman went to the hospital at age 16 with severe stomach pains. Instead of diagnosing her inflamed bile duct, the doctor told her "she'd get better if she stopped eating so much fried chicken." 
These instances are the result of systemic, deep-seated bias against fat people, which has a disproportionate impact on Black people, who, as a result of systemic poverty, lack of access to resources, genetics, and a variety of other reasons, are more likely to fall into a high weight range. In a society where forms of oppression are inextricably linked, Jillian Michaels' comments about Lizzo and people of larger sizes are doubly harmful to Black people, and make it that much more difficult for us to live healthily and happily.
It's time for media outlets to stop supporting Jillian Michaels' bias. Join us in calling on Self, Women's Health, and Shape magazines to stop tying people's weight to their health.
Below is the letter we will send to Self, Women's Health, and Shape magazines. 
Here is the Petition:
Self, Women's Health, and Shape magazines: 

As health outlets, you have a responsibility to ensure that the information you provide to your readers is helpful and truthful. But your work with Jillian Michaels' undermines that responsibility. Jillian Michaels' fatphobic comments about Lizzo during her Buzzfeed News AM2DM program were mean-spirited, ignorant, and spread misinformation about the links between weight and health. As a result decades of research and mounting evidence challenging the links between weight and health, we are just now able to start changing the way that weight is understood, something that will make a big difference in the care and respect that both Black people and people of higher weight receive. 

Because of the power that you have as media outlets, we ask that you cut ties with Jillian Michaels. Cutting ties with Michaels will be an important step towards fighting the perpetuation of ignorant stereotypes about Black people and people of higher weight.