Chicago: John Catanzara must RESIGN!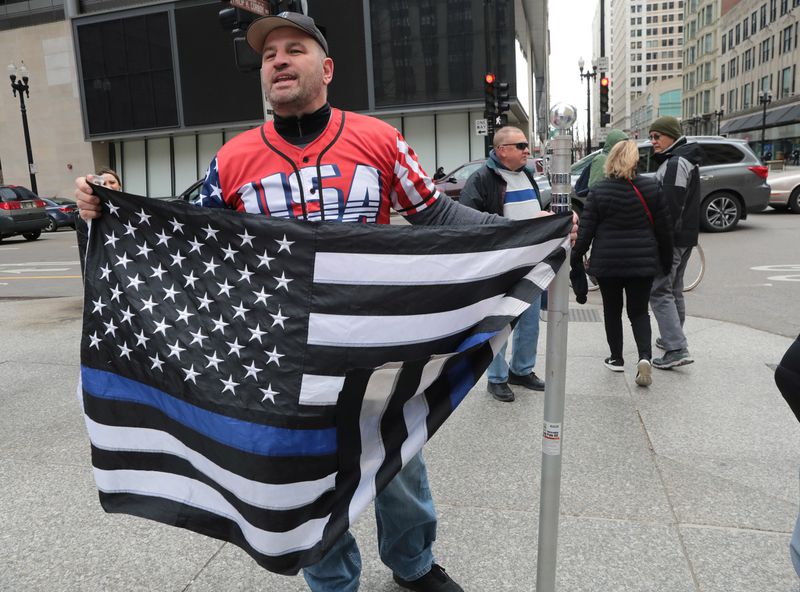 The Chicago Fraternal Order of Police (FOP) is playing a dangerous game with the lives of Black and brown people.
The president of Chicago's FOP, John Catanzara, wrote a letter to Trump requesting federal agents to intervene and "bring civility back to the streets of Chicago." Three days later, Trump announced the expansion of Operation Legend and that federal troops will be arriving in Chicago to "restore peace and order." He referenced the Chicago FOP's letter to help justify his clear abuse of authority and escalation of violence.
The rollout of Operation Legend is nothing more than an attempt resist police accountability, block change, and send a chilling message to activists who rightfully protest state-sanctioned violence. Worst of all, it's a dog whistle to the violent white supremacists in Trump's base that crave violence against protesters and Black and brown people. 
Now, because of growing public outrage, Trump is beginning to walk back some his dangerous rhetoric -- claiming that federal troops are in Chicago solely to fight crime, not to crack down on protesters. However, his allies in the FOP (and other police unions) are blaming a rise in violent crime on an "anti-police" sentiment," a direct response and mischaracterization of recent calls to reform policing. Catanzara's inflammatory remarks gave Trump the green light to usher in federal troops into Chicago and cities across the country.
As long as Chicago's political leaders remain silent about the role of police unions inciting violence in Black and brown communities then the police will continue to operate with impunity. That is why, in partnership with Police Unions Exposed, we are calling on public officials in Chicago to hold the police union president, John Catanzara, accountable. This behavior cannot go unchecked.
Sign the petition: Demand Chicago officials denounce John Catanzara!
Below is the letter that we will send to Chicago's mayor and city officials. 
Here is the Petition:
Dear 

Chicago Mayor Lori Lightfoot, Chicago City Council members, Chicago Police Chief David Brown, and other civic leaders,

Chicago's Fraternal Order of Police (FOP) went around city official to invite Donald Trump's violent, unaccountable federal troops to the city. I'm calling on you to publicly denounce the FOP and refuse to negotiate with them on any aspect of police accountability or reform, until they reverse course.

Signed, 

[Your Name]