California is On Fire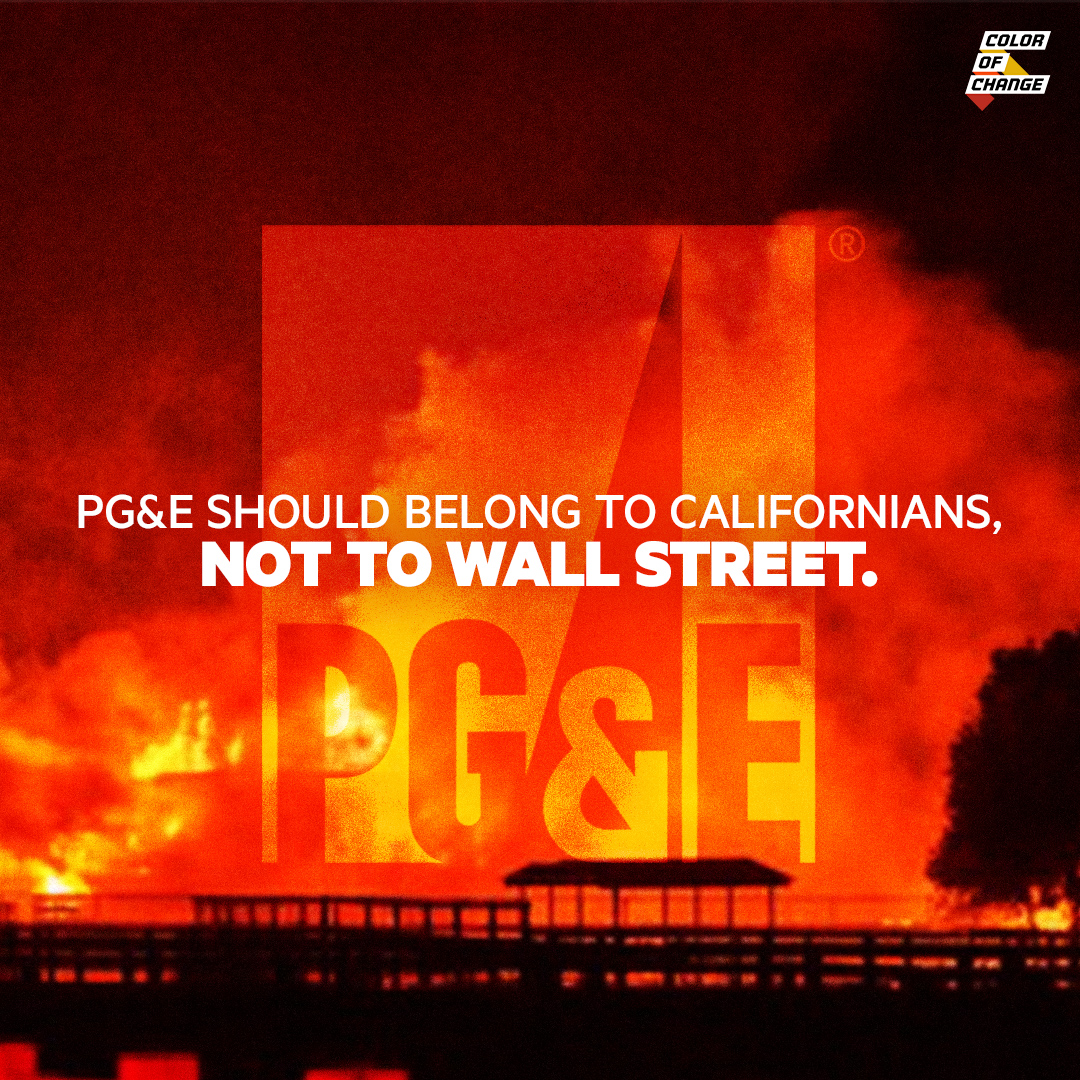 PG&E Should Belong to Californians. Not Wall Street. 
Here is the Petition:
PG&E has nixed the power to nearly two million homes, spanning Sonoma and LA counties in an attempt to prevent causing yet another wildfire.1 This move, not only disproportionately affects Black people, and other people of color, but illustrates why ownership of the for-profit utility company needs to shift from Wall Street to consumers.  If PG&E were owned by those who pay for its services, Wall street would not be able to rake in billions at the expense of Californians and these preventable wildfires would not have happened.

Handing over ownership is not far fetched. The city of San Francisco offered to buy PG&E for $2.5 billion.6There are more publicly-owned and cooperative electric companies than those owned by Wall Street.7 Abrams Capital, Knighthead Capital and Redwood Capital, PG&E owners, explicitly seek to siphon money from the companies they acquire- and as we have seen with PG&E, with little concern for the wellbeing of those harmed.

These wildfires didn't have to happen. PG&E owners ignored fire risks in favor of profits. Had the owners of PG&E upgraded its infrastructure, added weather, camera, and satellite stations and not intentionally placed power lines near vulnerable trees, the growing number of fires PG&E is responsible for would not have happened. Black communities deserve better than a focus on "the bottom line" approach from predatory investors. Deliberately putting our folks in harm's way with no restitution is true to Wall Street form and the worst kind of greed.