Big Tech is killing us: we need federal regulation now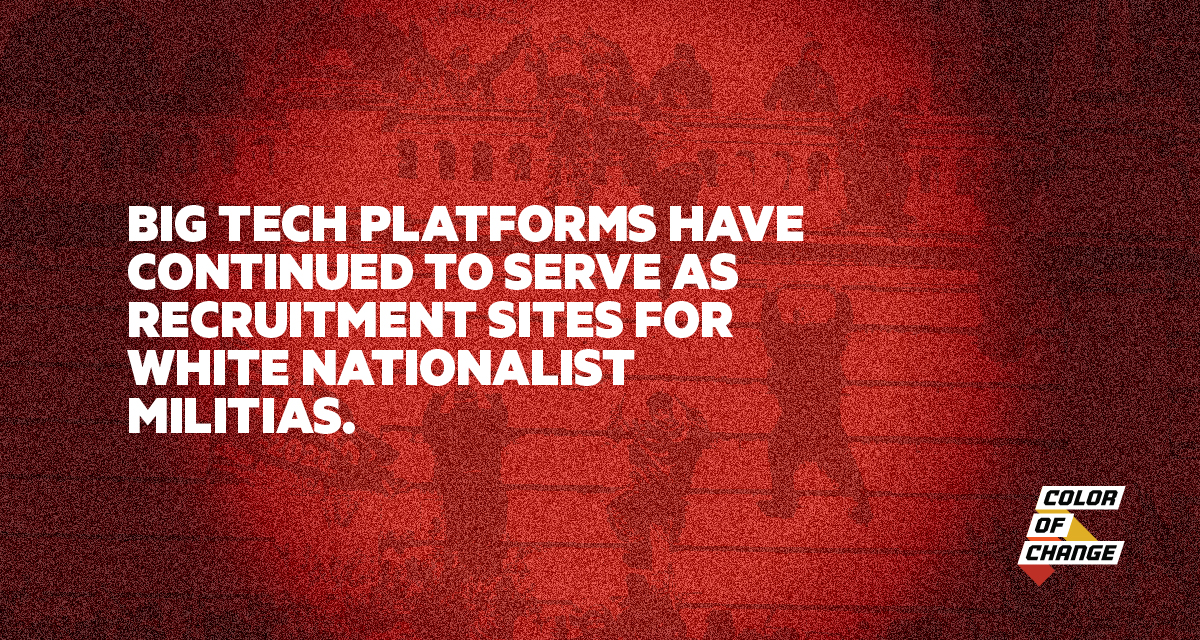 For years, we've wondered why multi-billion dollar tech companies like Google, Facebook, and Twitter won't stop promoting the kinds of election fraud conspiracy theories that led to the recent attack on the Capitol. The answer we've discovered? Their platforms are built to foster engagement and growth at all costs -- no matter how hateful the content, and no matter how disastrous the impact on our people's lives. Facebook, YouTube and Twitter have all grown beyond their own ability to ensure safety. We need to reduce their power to do harm at scale. Any platform with enough power to literally enable a white nationalist coup attempt is a platform that is too big, and that needs federal regulation now.
Banning Trump is too little, too late. From the drastic increase in hate crimes we've seen against Black and marginalized people over the past four years, to what we saw at the Capitol less than two weeks ago, social media platforms will continue to play an oversized role in undermining the democracy of this country, unless the new administration makes a commitment to regulating the tech industry by breaking up tech monopolies and changing the dangerous incentives in the digital economy. Will you sign our petition demanding the incoming administration break up the dangerous monopoly these platforms have formed and create policies that curb their ability to profit from engagement on hate and misinformation?
Here is the Petition:
To the new administration:


Our country recently experienced a violent insurrection at our nation's Capitol perpetrated by right-wing seditionists, an event that was fueled by misinformation that platforms like Facebook, Twitter, and YouTube have monetized for years, for hundreds of millions in profit. Hate groups and conspiracists use social media to spread their dangerous ideologies and these platforms stimulate the engagement because that is what they were built to do, at all costs. 

Rep. Cori Bush said it best when she said that "the 117th Congress must understand that we have a mandate to legislate in defense of Black lives." Time and time again, Facebook, Twitter, and other tech platforms have told us it was an error that they did not remove hateful, violent, or harassing content. At this point, we know that's a feature, not a bug. The attack on the Capitol was a just practice run. As Inauguration Day approaches, and hundreds of armed National Guards line the Capitol halls day and night, keeping watch in case there is another attack, the stakes have never been higher. We need regulation of the tech and social media industry now, or else the attacks on our democracy and our most vulnerable communities will only continue to escalate.