Tell State's Attorney Aisha Braveboy: Protect Prince Georgians from COVID-19!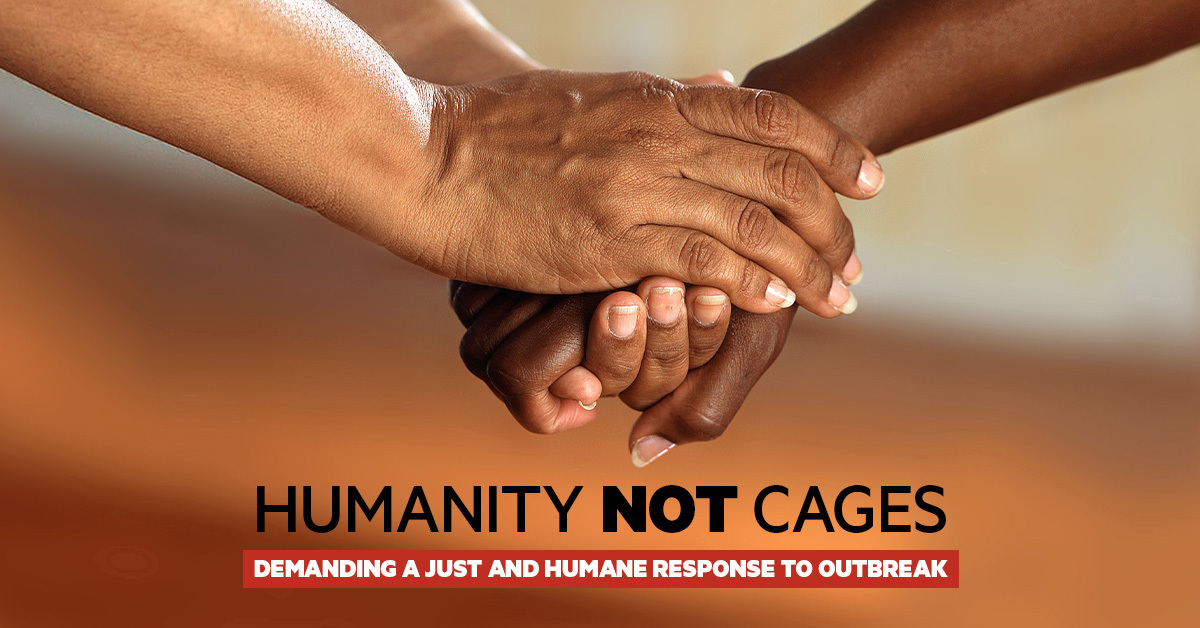 Call on Prince George's County State's Attorney Aisha Braveboy to advocate for the release of people suffering in the county's jails.  
An urgent movement across the country is underway. We are reckoning with police violence and abuse perpetrated against Black and Brown lives. 
Yet we cannot disconnect this visible violence from the violence inflicted on Black and Brown lives trapped inside inhumane jails, presumed innocent while awaiting trial, and without adequate medical treatment as the COVID-19 pandemic spreads. 
In the Prince George's County jail, thousands are jailed pretrial, presumed innocent, awaiting trial indefinitely in horrifying conditions. Inside, there is an uncontrolled COVID outbreak fueled by the jail's actions and sustained by the inaction of county officials. Today people face a possible death sentence, although the death penalty was abolished in Maryland years ago.
Despite claiming to be for bail reform, her office rarely advocates for release, almost always requests detention—even of children—, or simply defers to the jail to decide. 
Call on State's Attorney Aisha Braveboy to stand up for justice. To stand up for people. And advocate for release. 
Here is the Petition:
Dear State's Attorney Aisha Braveboy,

I am calling on you to protect the people suffering inside the Prince George's County Detention Center. Despite county officials' attempts to improve the conditions inside the jail, Prince Georgians are still needlessly exposed to COVID-19. Mass release is our best chance at beating this deadly virus and saving lives. To that end, I call on you to affirmatively consent to the release all medically vulnerable people inside the jail. 

Sincerely,
[Your Name]